Small electric secondary structural column pump application in India
2018-04-06 18:37:55
Small concrete pump is light in weight, equipped with electric walking, easy to move, unique in design, convenient in movement and positioning, stable in operation, simple in operation and long in service life. The pumping system is 10 times more than manual construction, saving time and labor costs. Improve labor productivity. It can be placed directly on the floor and poured on the floor, and it is not limited by the pumping high German. Small concrete pump is a good helper for pouring constructional columns.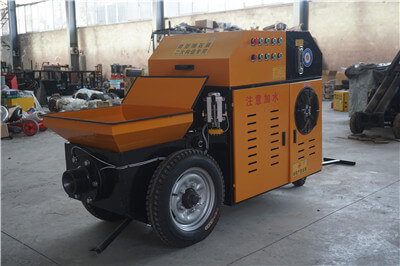 The advantage of secondary structural column pump:
Use S-tube type distribution valve to meet the demand of small aggregate concrete, mortar pump delivery.
Main oil pump use deformation piston pump which is high efficiency and strong pressure.
hydraulic system uses an independent three-loop control, high reliability glasses board, cutting ring with carbide, wear-resistant, long life
pumping mechanism with dual-piston, advanced performance, good continuity.