■Introduction
► Description:
LHS0883 hydroseeder machineis suitable for low slope green project. It is widely used in riverbank, highway, railway low slope and wasteland, lawn, fruity garden, farmland, etc. where need to spray grass seeds.

Hydro seeding machine is used for spraying seeding grass planting, spray seeding protection technology is based on the principle of liquid seeding, which has strong vitality. After scientific treatment and fertilization, it can meet a variety of greening functions of plant seeds. It can plant soil, fiber materials, water retaining agent, adhesive and water.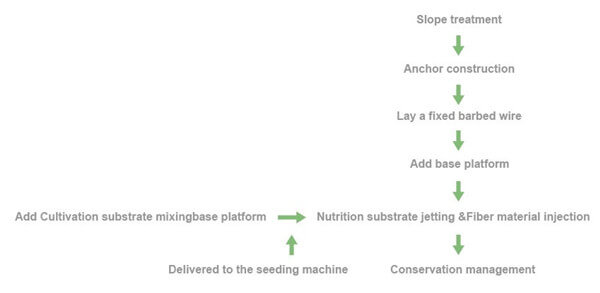 According to the actual construction of the diesel power replaced the motor power, and installation of the wheels, either reduce the cost of the machine and easy machine in unsuitable vehicles moving in and out of place, but also easy handling gantry crane installation according to customer requirements. The hydroseeder is suitable for mixture which includes grass seeds, soil, grass fiber. The hydroseeder install a horizontal spiral conveying and mixing system, can make mixture uniformity to improve the seeds germination rate and growth rate. The LHS0683 hydroseeder for sale has a maximum solid content of up to 70%. Hydroseeder can media capable of transmitting high solid content, such as slurry. If you need a hydroseeder machine for your project, or want to get our hydroseeder price and details information, you can tell us freely. Email address:
sales@leadcrete.com
.

►
Application:
Hydroseeding machine is also suitable for stable soil slope, high fill subgrade slope, artificial soil slope, lawn, paddy field, garden, golf course, park, school, soil improvement and erosion control site.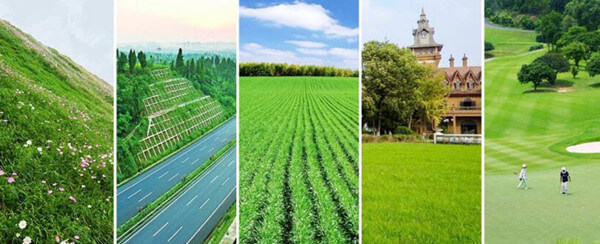 ►
Features:
1. Hydroseeder machine is easy to use. The highway green machine can operate independently.
2. Sowing uniformly and efficiently. Road slope green machine can complete the process of fertilization, seeding, seeding, cover and so on step by step, less affected by wind, can improve the speed and quality of lawn planting.
3. High-tech, can integrate grass seeds, fertilizers and packaging materials, integration of chemical and biological energy, and mechanical lying can be applied to the ground.
4. China hydro mulcher for sale is easy to move, especially suitable for low- and medium-grade slopes and scattered slopes.
5. The cost of green construction using hydroseeder for sale is lower than the cost of laying grass rollers. Moreover, hydro seeding machine does not occupy arable land, so there is no need for excavation, loading, planting and long-distance transportation, which can reduce labor intensity.
6. Hydro mulching equipment can overcome the adverse effects of natural conditions and spray on steep slopes that are difficult to successfully sow. At the same time, diesel hydroseeding machine can resist wind, rain and water erosion, and meet the needs of turf construction under different construction site conditions.
7. The China hydro seeder sold greatly improves the construction safety.
■Product Details
■Technical Parameters
Model
LHS0883
LHS0683
Power
83KW, China brand diesel engine, water-cooled
Tank Size
Liquid capacity: 8000L
Liquid capacity: 6000L
Working capacity: 7300L
Working capacity: 5500L
Pump
Centrifugal pump:5''x2.5'' (12.6X6.3cm), 80m³/h@10bar, 20mm solid clearance
Agitation
Mechanical agitator with helical paddle orientation and liquid recirculation
Rotating speed of mixer shaft
0-110rpm
Maximum horizontal conveying distance
65m
Spraying guns type
Fixed standing gun
Height of fence
1100mm
Dimensions
5800x2150x2750mm
Weight
5000kg
4500kg
Options
Stainless steel material for whole unit, Hose Reel with hose, Remote control unit, Trailer