■Introduction
► Description:
LZ-3A 1.5~3m3/h air motor dry mix gunite machine is small-sized shotcrete machine for the dry spraying process.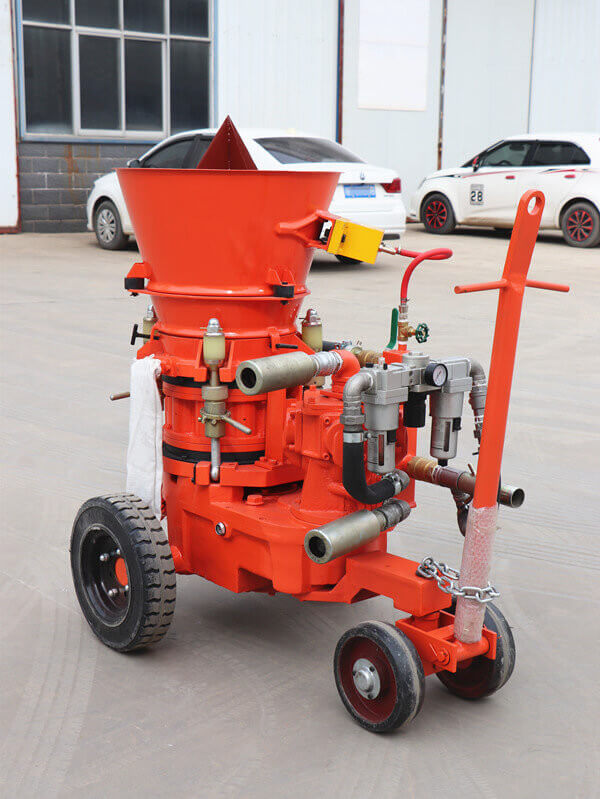 The air motor dry mix gunite machine adopts a dry spraying process, the first operator needs to stir dry cement, sand, and stones, and then pour dry mixed material into the shotcrete machine hopper. Even though the dry mix shotcrete machine has a dial material device, usually it isn't used for mixing materials, only dial material into a rubber chamber. When will add water in spraying concrete? Let us tell you. Add water to the nozzle. When dry materials are conveyed to the nozzle by compressed air, add water to the nozzle. Dry materials and water well mixed sprayed on the working surface.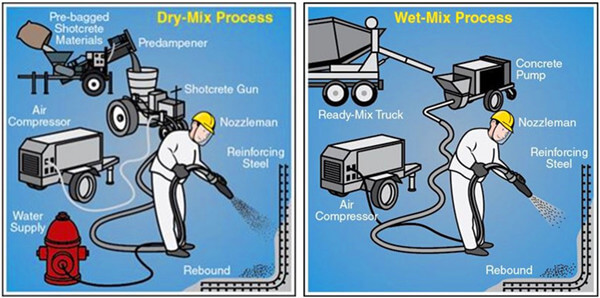 ► Application:
L
Z-3
A
air motor gunite machine
can be used as well for small jobs, such as:
1. Shotcrete is used for lining kilns, boilers and furnaces to spray refractory materials;
2. Build pools, hot springs and water features;
5. Shotcrete is used to stabilize slopes and hillsides
6. Concrete wall construction;
7. Construction of underground parking garage;
8. Mine supports (sprayed concrete walls and ceilings);
9. Spray waterproofing membrane and concrete repair material;
10. Parking lot maintenance and concrete building maintenance;
11. Soil nails, soil conservation and retaining Walls
12. Rock beautification;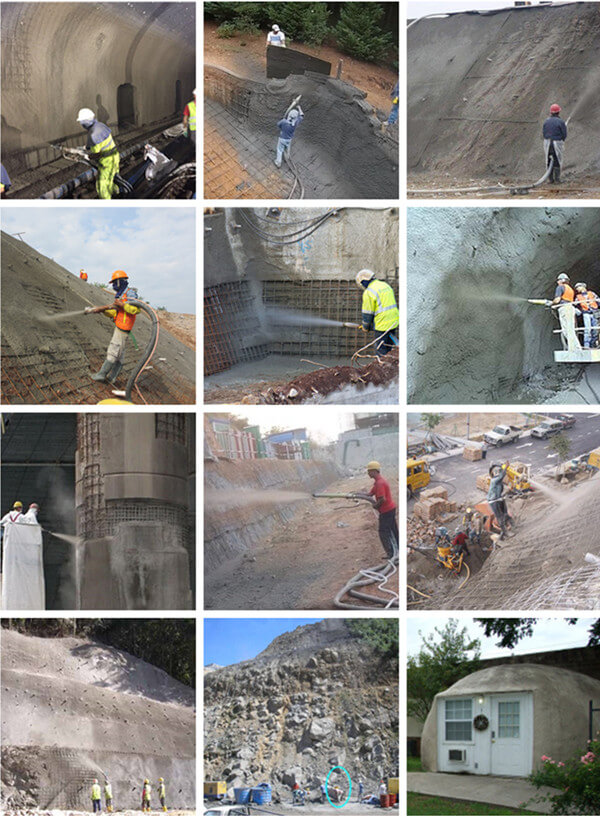 ► Features:
1. Dry mix gunite machine don't need electric power supply, it is suitable for remote working site;
2. TMH5.5D four-cylinder piston air motor, more powerful;
3. Electric motor and diesel engine drive dry mix gunite machine for option;
4. 1.5~3m3/h air motor dry mix gunite machine has steady flow of materials, variable output capacity.
■Product Details
■Technical Parameters
Model
LZ-3A 1.5~3m3/h air motor dry mix gunite machine
Output Capacity
1.5~3m3/h
Suitable Mix Ratio(Cement/Sand)
≤1:3~5
Max. Aggregate Size
10mm
Conveying Pressure
0.2~0.4Mpa (29-58PSI)
Conveying Hose ID
38mm
Air Consumption for Conveying Material
5~6m3/min(180-215CFM)
Air Motor Type
TMH5.5D
Air Motor Air Pressure
0.5MPa(71PSI)
Air Motor Air Consumption
6.5m3/min(230CFM)
Conveying Distance
60m (Vertical)
Conveying Distance
200m (Horizontal)
Material Charging Height
0.9m
Rotor Speed
14r/min
Weight
430Kg
Overall Dimension
1130×540×1020m
Note: Electric motor and diesel engine dry mix gunite machine for option.
1.5~3m3/h electric motor dry mix gunite machine
1.5~3m3/h diesel engine dry mix gunite machine
Full range of shotcrete machines for sale: