■Introduction
►
Description:
LSZ-10S Shotcrete machine (dry and wet mix) is a multifunctional rotor type machine for wet and dry spraying and conveying. The materials which can be sprayed and conveyed are concrete, mortar, refractory, sand, pea gravel and crushed stone.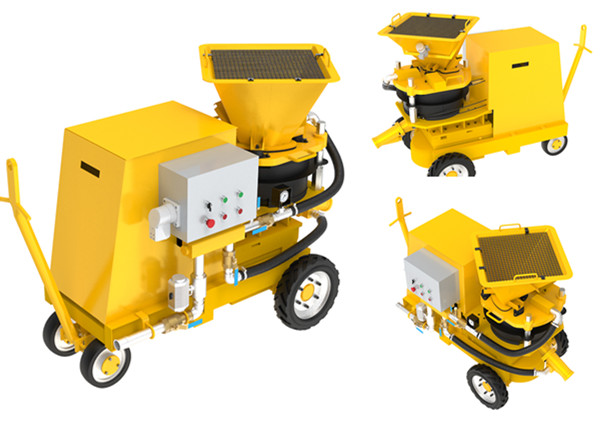 Compared with traditional shotcrete machines, LSZ-10S Shotcrete machine (dry and wet mix) has the advantages of being lighter and more compact. By changing the rotor of different sizes and adjusting the motor speed, the theoretical displacement range is 0.7~10m3/h, which can better meet the needs of customers.


Rubber and steel sealing plates: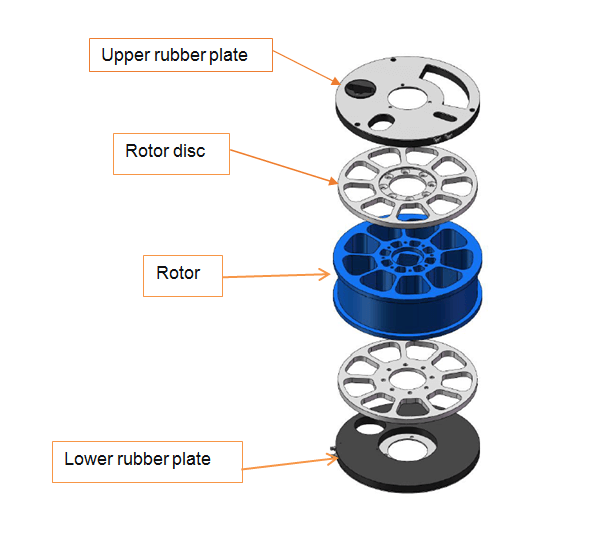 In addition, LSZ-10S is equipped with rubber sealing plate lubrication system, which can effectively reduce the wear of rubber plate, longer service life and better sealing effect.

Structure of LSZ-10S Shotcrete machine (dry and wet mix):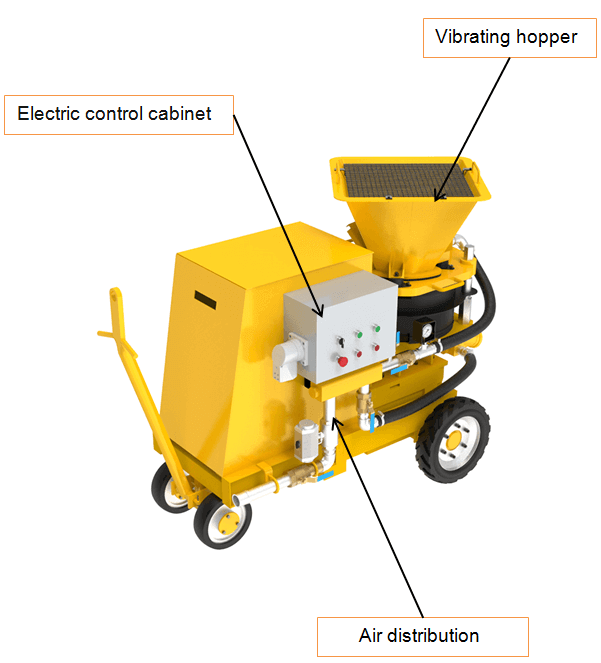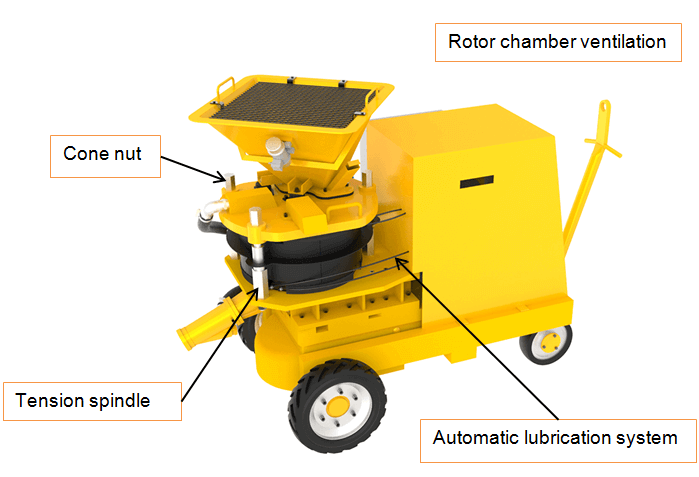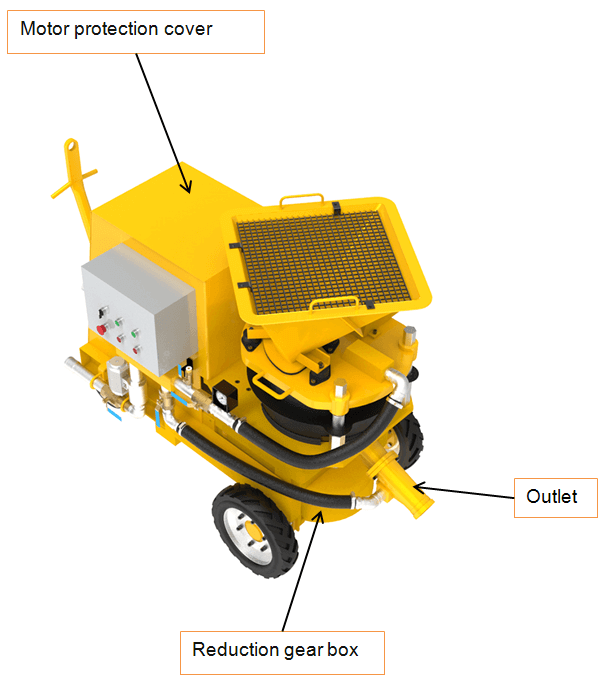 Standard Configuration:
1. Automatic lubrication system
2. Frequency convertor
3. Vibrating hopper

► Application:
LSZ-10S Shotcrete machine (dry and wet mix) can be used f
or concrete repair, slope stabilization, excavation support or in mining.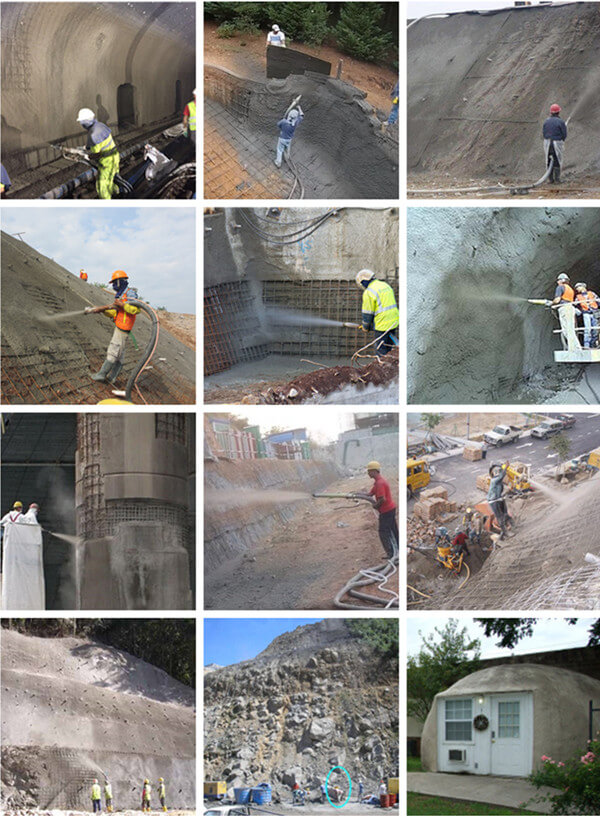 ► Features:
1. Theoretical output of the shotcrete machine (dry and wet mix) is from 0.7 up to 10 m3/h.
2. Less dust development.
3. Reduced rebound.
4. Remote control.
5. Light and compact machine design.
6. Stepless adjustment of conveying capacity.
7. Easily overcome obstacles of long or high conveying distances (dry mix).
■Product Details
■Technical Parameters
Name
Data
Machine Type
Rotary shotcrete machine LSZ-10S
Process
Thin-stream
Motor power
7.5 kw
Power supply
3X380-480V. 50/60Hz
Rotor size in liters
2.7
7
10
13
Theoretical output in m3/h ①
0.7-2.0
2.0-5.3
2.9-7.6
3.7-10
Recommended hose sizes
D38
D51
D51
D64
Grain sizes in mm
12
16
16
20
Max.conveying distance in m horizontal/vertical
Dry: 300/100
Wet: 40/15
Dimensions in mm
Length
1940
Height
H1
Width
856
Weight in kg
1000 Kg
① Based on a theoretical filling level of 100%. Prior to use or processing, always consult the current product data sheet of the products used
We could also customize shotcrete machine according to your demands.
Dimension figure of LSZ-10S Shotcrete machine (dry and wet mix):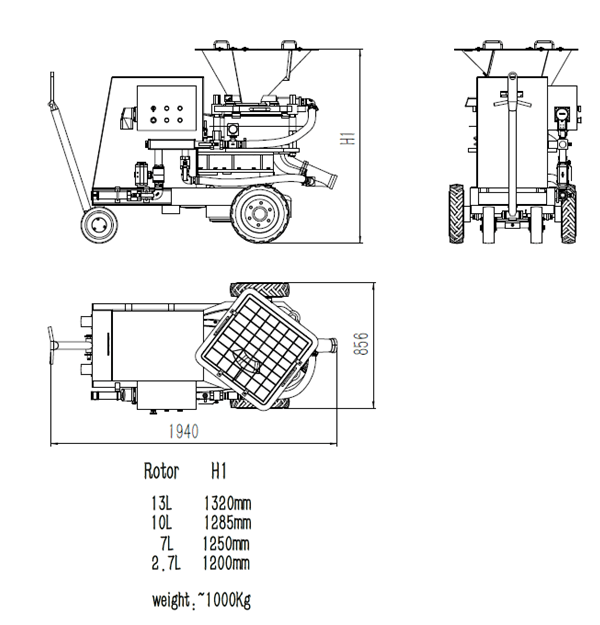 Related shotcrete machine products: