■Introduction
►
Description:
The LHS0217 skid-mounted hydroseeder is a 500-gallon unit equipped with a 17kw Briggs & Stratton air-cooled gasoline engine and a specially designed 15m3/h centrifugal pump. The spraying distance of the cannon can reach up to 35m, and it comes with a hydraulic hose reel. This hydroseeder is ideal for landscapers and contractors who need an economical and fast solution for seeding jobs. With a coverage of up to 6000 sq. ft. per load, it can handle a wide range of demanding hydroseeding applications.


| | |
| --- | --- |
| | |
| | |
| | |
| | |
| | |
| | |

As an experienced manufacturer and engineering company that specializes in hydroseeder production, we can provide you with various custom services such as color, logo, engine, tank capacity, tank material, wheels, hose reel, ladder, and more. If you want to know more details about price, packaging, shipping, and discounts, please leave an inquiry or visit our factory.

►
Application:

The LHS0217 skid mounted hydro seeding system is a hydroseeding machine that is suitable for small to mid-sized hydroseeding projects on residential and commercial properties, as well as on sports fields, apartment and office buildings, golf courses, parks and other applications that require efficiency, cost-effectiveness and profitability.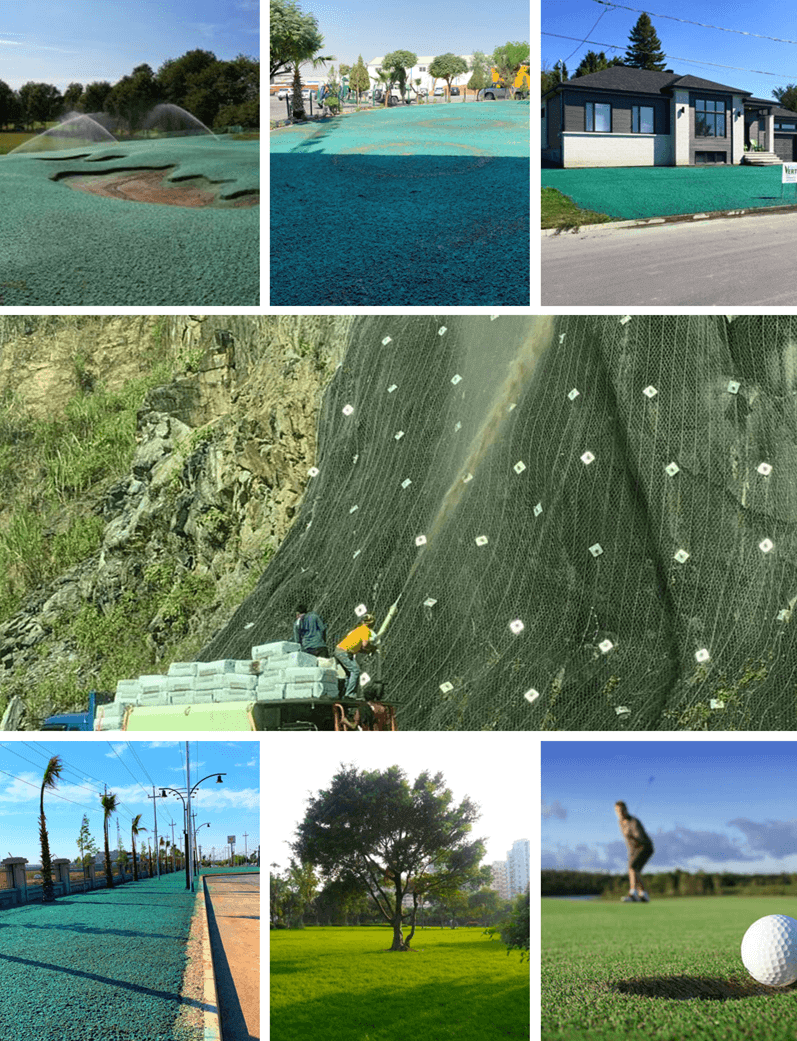 ►
Features:
2. Operating safe and convenience;
3. 17kw Briggs & Stratton gasoline engine, air cooled;
4. Tank adopts carbon steel;
5. Specially designed efficient centrifugal pump: 3''x1.5'', capacity 15m3/h, long-life pump;
6. Spraying distance of up to 35m from the cannon;
7. With hydraulic hose reel;
8. Agitator with helical paddle orientation and liquid recirculation;
9. Matched with different spray gun.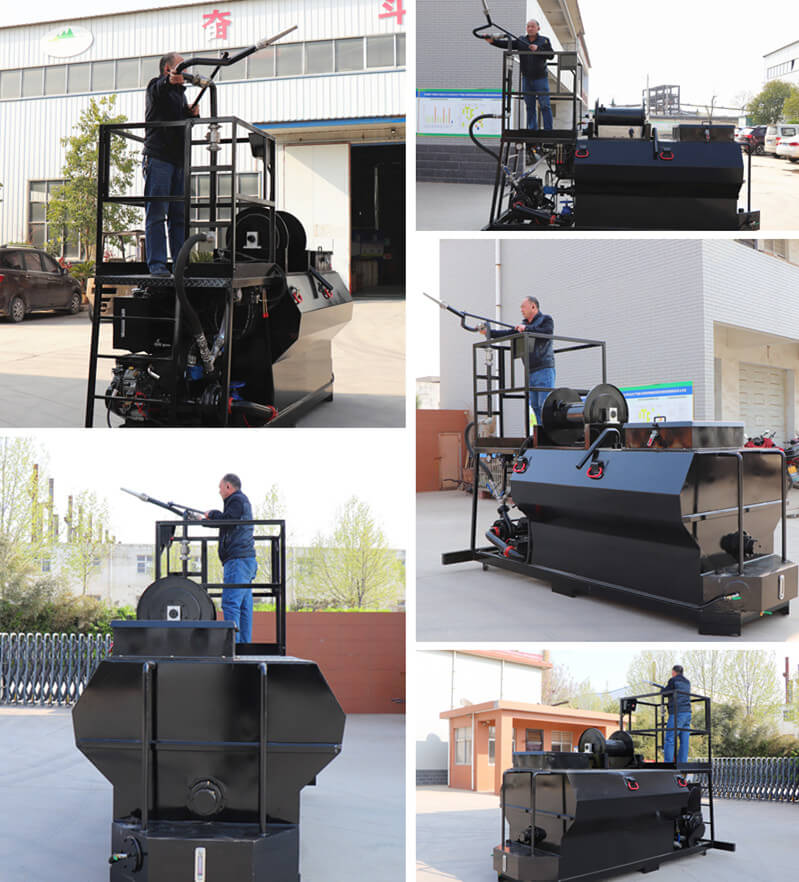 ►
Service:
1. Any consultation will be replied to within 24 hours.
2. Supply item design, and process design.
3. Help you to choose the fit skid mounted hydroseeder.
4. Making the hydroseeder according to your requirement.


1. Training on how to install the skid type hydroseeder, training how to use the machine.
■Product Details
■Technical Parameters
Model
LHS0217 Skid mounted hydroseeder
Brand
Leadcrete
Power
17kw, Briggs & Stratton gasoline engine, air cooled
Tank size
Liquid capacity: 2000L(530Gallon)
Working capacity: 1700L(450Gallon)
Pump
Centrifugal pump:3''x1.5'' (7.5X3.75cm), 15m³/h@5bar, 19mm solid clearance
Agitation
Mechanical agitator with helical paddle orientation and liquid recirculation
Rotating speed of mixer shaft
0-110rpm
Maximum horizontal conveying distance
35m
Spraying guns type
fixed standing gun and pipe gun
Height of fence
1100mm
Dimensions
3500x1750x2420 (1900)mm
Weight
1600kg
Options
Stainless steel material for whole unit, Hose Reel with hose, Remote control unit, Trailer

More related trailer and skid mounted hydroseeders: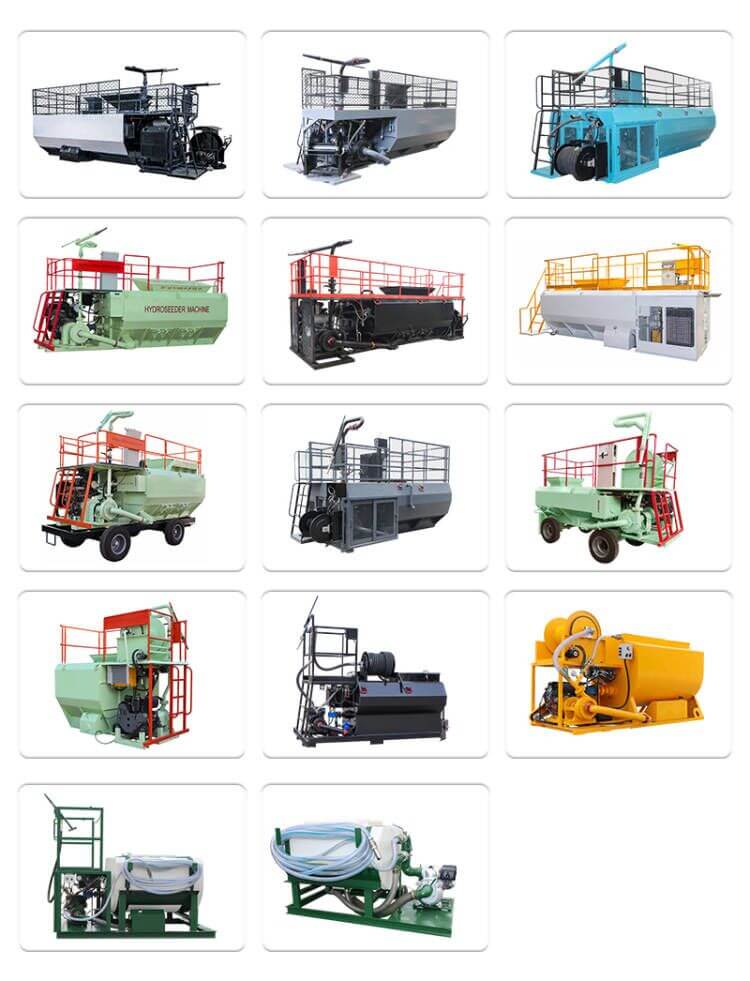 Package and shippment: