■Introduction
► Description: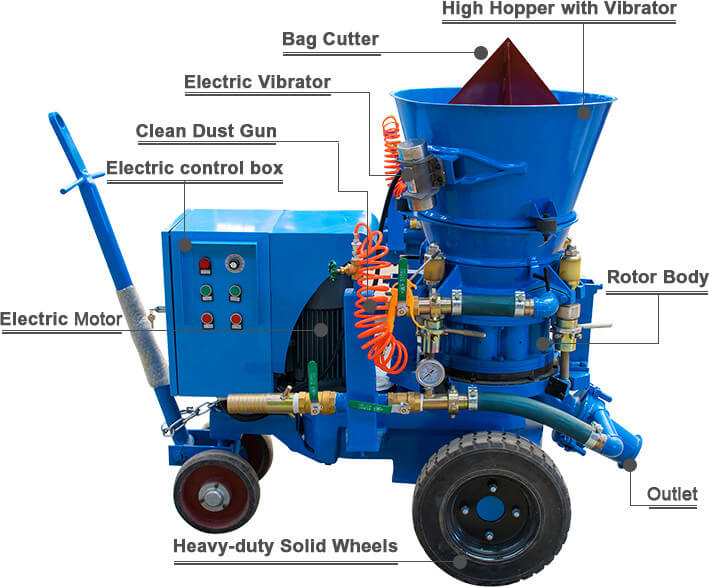 LZ-3ER Refractory Gunning Machine is specifically designed for Refractory Dry-mix shotcrete applications, as well as for concrete shotcrete application. With this LZ-3ER, you can get low dust and high performance spraying flow in nozzle.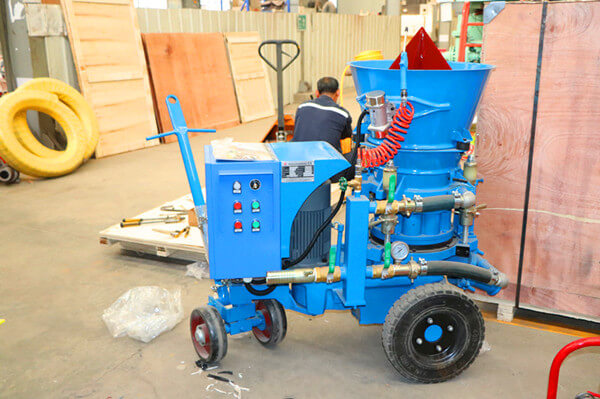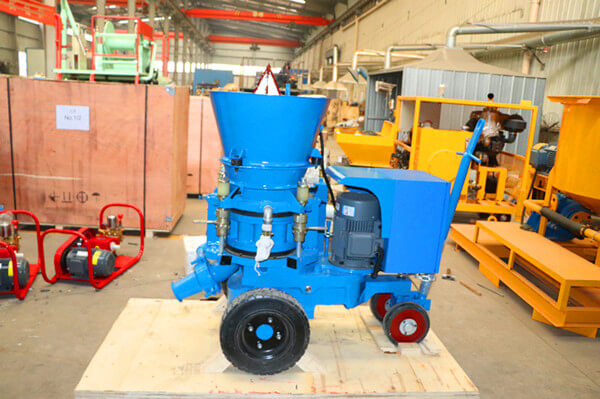 Refractory gunning machine delivery: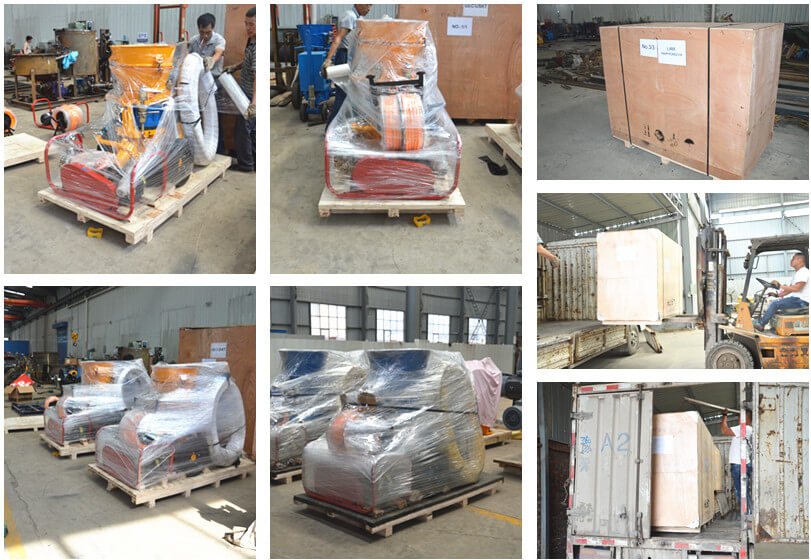 ► Application:
LZ-3ER Refractory Gunite Machine can be used for refractory spraying and shotcrete castable refractories applications, such as repairing a blast furnace. Refractory Gunning Machine is as well as used for concrete shotcrete application.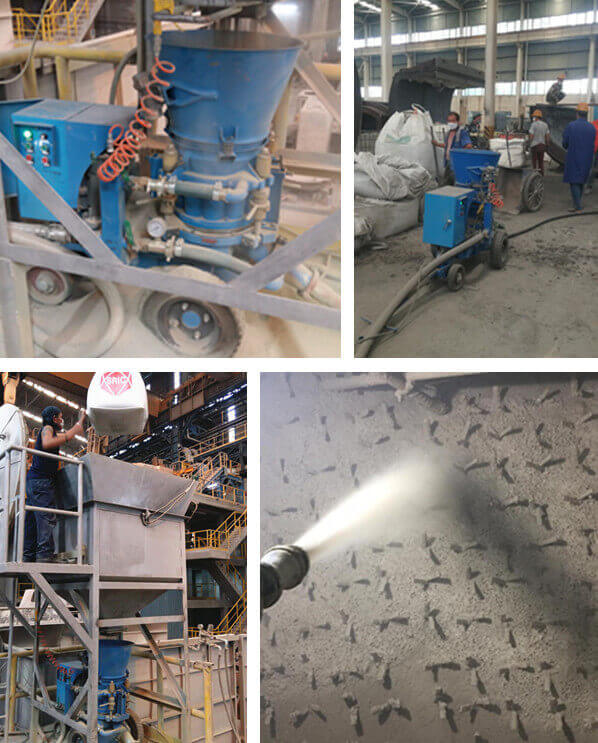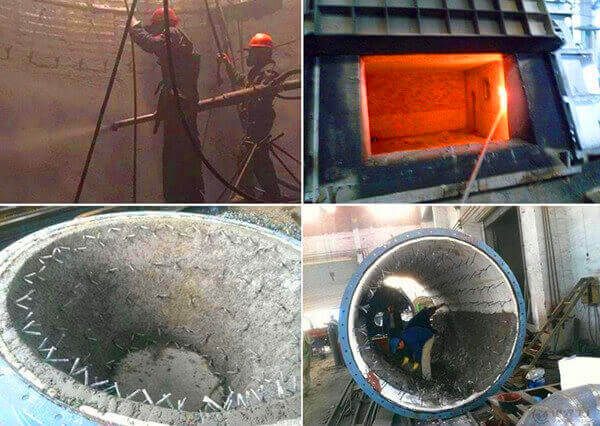 ► Features:
♦
LZ-3ER refractory gunning machine is straight chamber rotor type refractory gunning machine;

♦
Variable Output with
ABB variable-frequency drive;
♦
Bag cutter and flat hopper with vibrator;

♦
Collect dust bag;

♦
Clean dust gun;

♦
Heavy-duty solid wheels;

♦
Coulping and clamp;

♦
New type pre-dampening nozzle assy.;

♦
Blast rubber hose.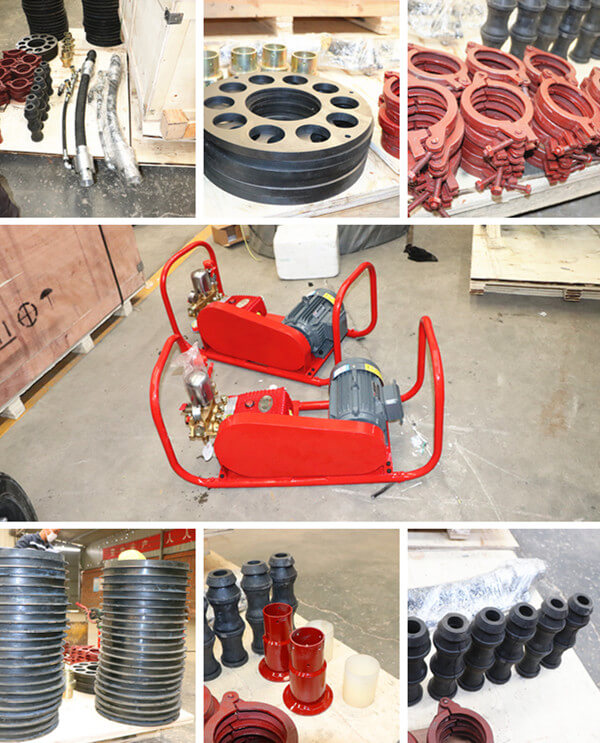 ■Product Details
■Technical Parameters
| | |
| --- | --- |
| Rated Output | 1-3m3/h (2-6 ton/h) refractory gunning machine |
| Max. Horizontal Conveying Distance | 100m |
| Max. Aggregate Size | Φ10 mm |
| Conveying Hose Inner Diameter | 32/38mm |
| Operating air Pressure | 0.2-0.4MPa(29-58PSI) |
| Air Consumption | 5~6m3/min |
| Electric motor | 4kw |
| Voltage | 3 phase, 380V, 50Hz |
| Material Charging Height | 1.1m |
| Rotor Speed | 0-13.2r/min |
| Overall Dimension(L×W×H) | 1.13×0.54×1.1m |
| Weight | 430kg |