China grout mixer machine for sale
2018-04-04 15:30:25
The power of China grout mixer can be electric motor, diesel engine and pneumatic (air driven or air powered). They are all produced by Lead Equipment. And mainly used in different working site and conditions. This is a very versatile and efficient piece of equipment.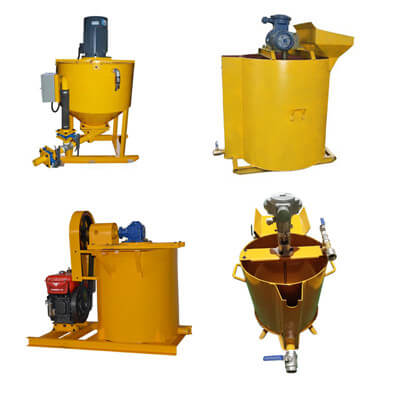 Electric motor
grouting mixer
can be used in working site that power supply is very convenient. Diesel engine
cement grout mixer
is mostly used in the outside working place, where lack of power. The
pneumatic cement mixer
t is suitable to work under flammable, explosive, water-spraying, high-dust conditions etc. in harsh conditions is safer and more reliable.


China grout machine
is a skid mounted system. Of course, since we are the grout mixer machine manufacturer, wheels are able to add for you according to your projects. As for the electric motor and diesel engine high shear grouting mixer, the unique mixing action allows rapid mixing and pumping of neat cement grouts with water/cement ratios as low as 0.36:1 without additive, or lower with plasticisers or super plasticisers. The mixers are also very efficient at mixing bentonite and other clay products as the process accelerates hydration and makes a more stable product. The mixing time is just about 1-2 minutes. It is the same advanced technology just like US and UK grouting mixer machine factory use.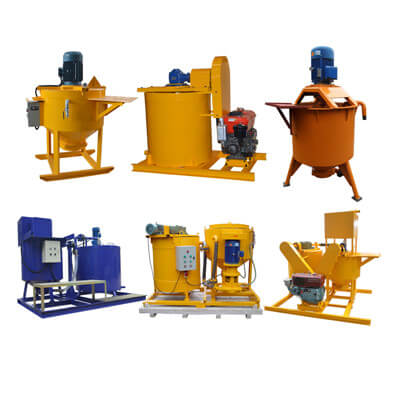 Air powered grout mixer
has been developed specifically for mixing cement-based grouts. It's practical and light weight design makes it invaluable in underground and open pit situations. Step-less speed regulation and high starting torque.

All
China grout mixer for sale
rugged steel frame stands is up to the toughest conditions on the job site. Operator controls are centrally located for efficient production. All components are easily accessible for operating, cleaning and maintenance.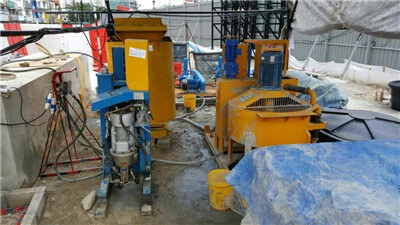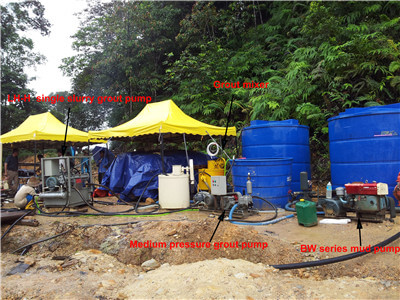 For more details about China grout mixer machine, please email us: sales@leadcrete.com