■Introduction
►
Description:

Foam concrete mixing plant adopts hydraulic pushing mechanism, high pumping pressure, vertical conveying height up to 160 meters, horizontal conveying distance up to 1,000 meters, can meet the requirements of high-rise building roof insulation project and ground filling long-distance conveying. Adopting the high and low pressure density stabilization technology developed by our company, it ensures that the density of the lightweight concrete output from the equipment in the near and far distances is constant, and will not change due to the changes in the conveying distance or conveying height.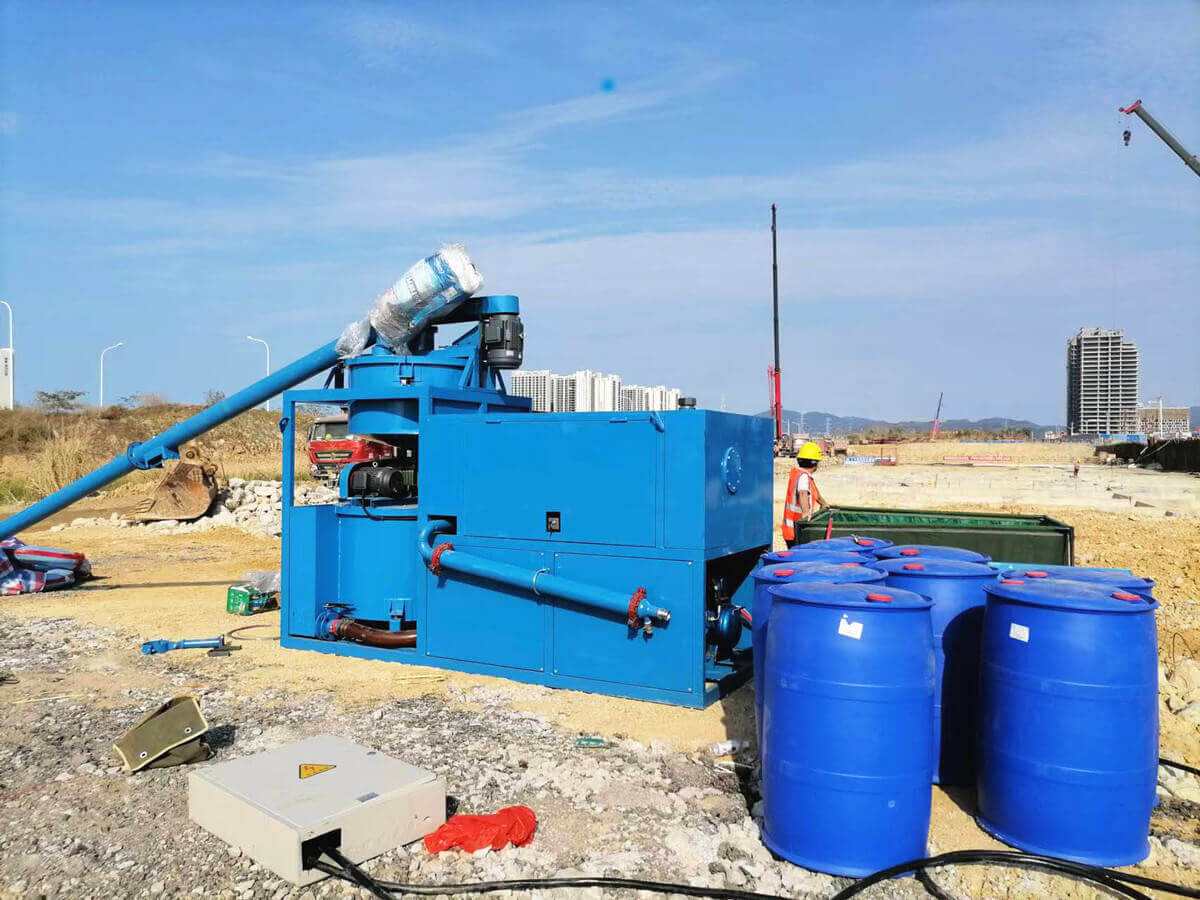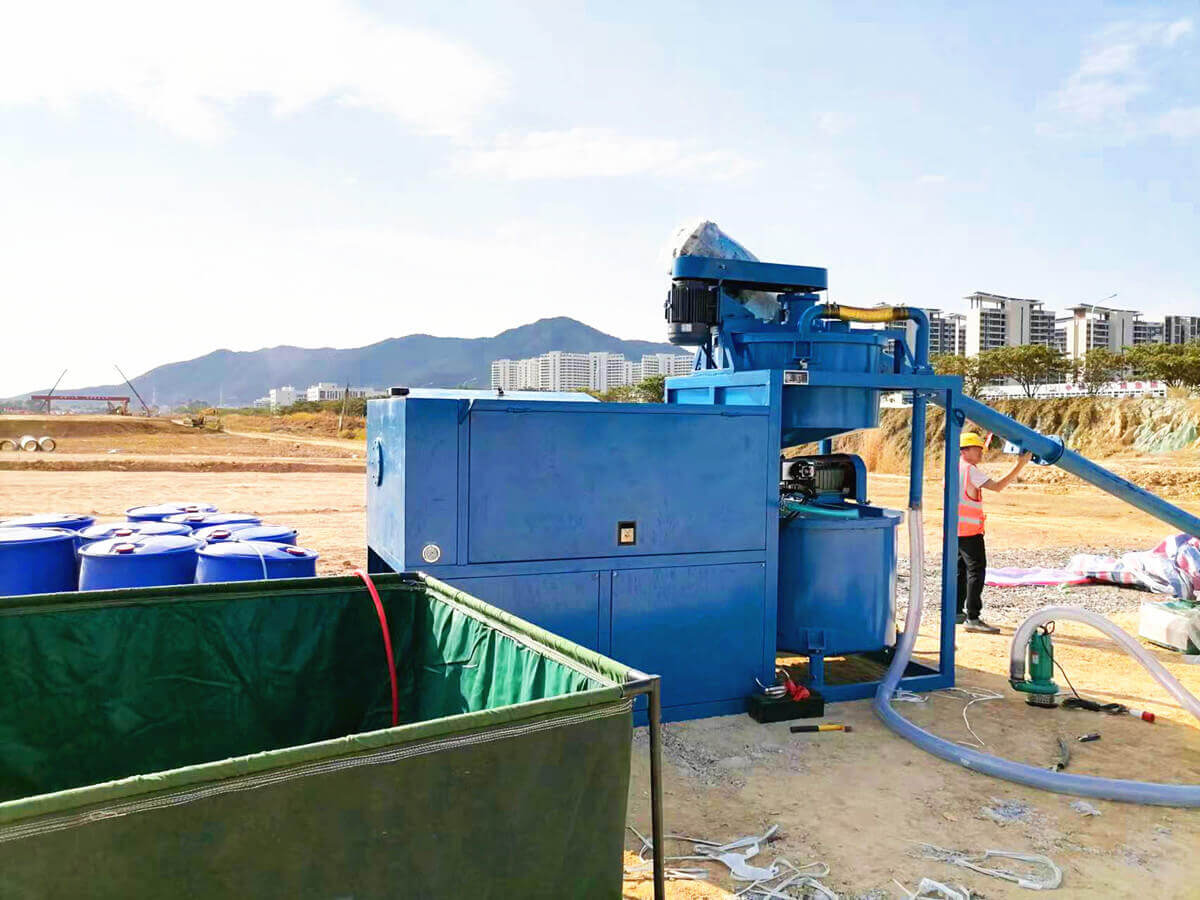 Full-automatic control, foam concrete mixing plant for sale is equipped with lightweight concrete density monitoring and control device, the foam conrete equipment can automatically adjust the ratio of materials at the front end according to the density data detected, so that the density of the lightweight concrete produced meets the set requirements.

►
Application:
LF30A Foam concrete mixing plant for sale is an advanced automatic equipment designed specifically for foam concrete production. It is commonly referred to as a lightweight concrete station. This foam concrete mixing station is particularly suitable for large-scale filling projects, including but not limited to highway subgrades, slope protection, high-speed rail, highways, bridges, railways, water conservancy and hydropower projects, bridge and culvert filling, mine backfilling, tunnel filling, and large-scale field constructions requiring the filling of internal voids in mines.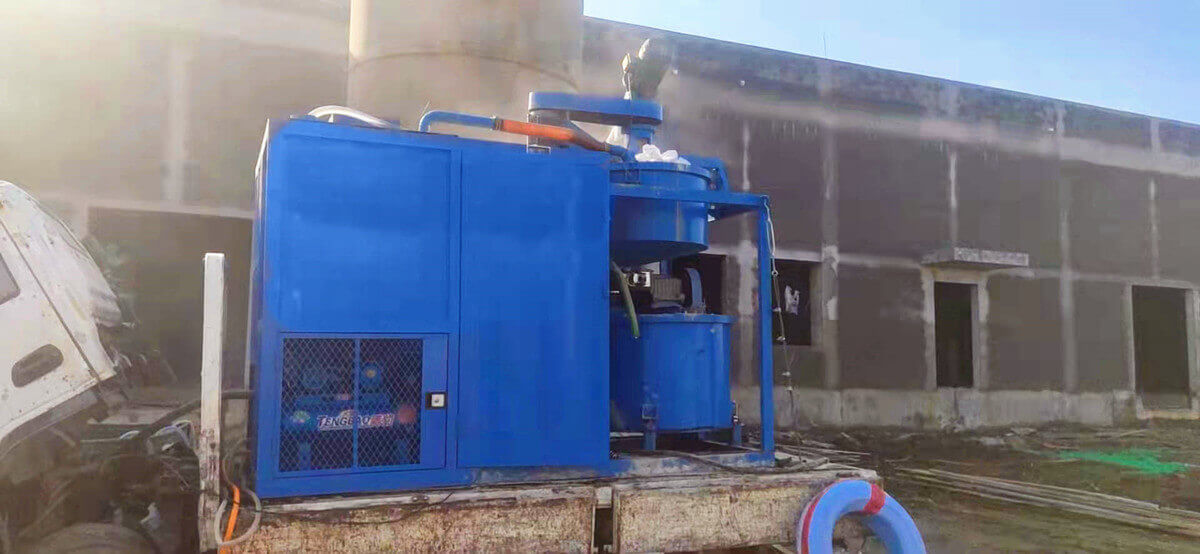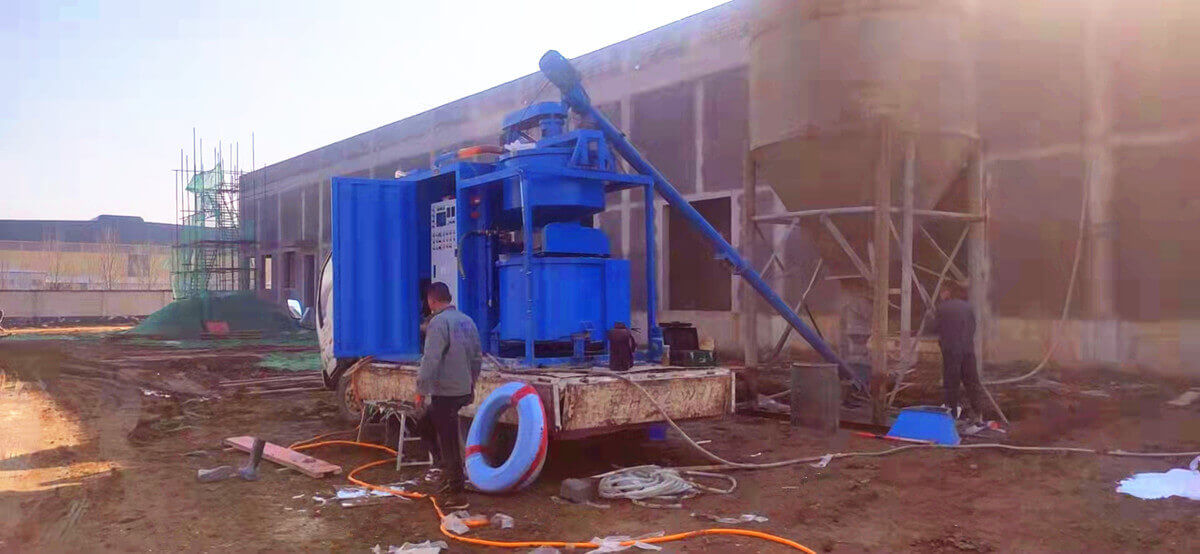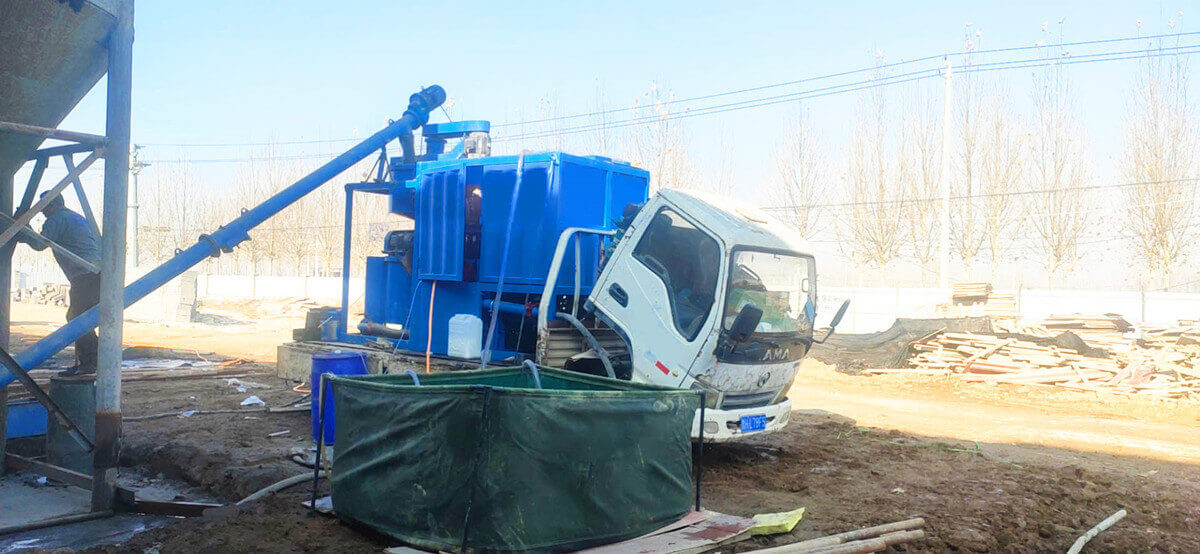 ► Features:

1. The whole foam concrete equipment adopts containerized structure, which is easy to install and move and transport, and the LF30A machine can be transported with a 4.2-meter truck.
2. Foam concrete mixing plant is equipped with lightweight concrete density monitoring and control device, adopting touch screen intelligent control system, the working status of the equipment and various parameters are intuitively displayed on the screen, which is convenient for the judgment of the working status and centralized control.
3. Lightweight concrete pumping system is equipped with daily production report output interface or printing device as standard, which can summarize and output or print the daily consumption of cement, fly ash, foaming agent and other materials as well as the output of lightweight concrete.
4. Powder metering, slurry mixing, and slurry storage are divided into a three-tier structure,which can be added or subtracted in combination as needed.
5. Standard with material batching and measuring device, cement, powder, water, etc. can be measured separately, accurate control of material ratios.
6. Optional lightweight concrete density monitoring and control device developed by our company has reached the domestic leading level, which can instantly detect the wet density and dry density of lightweight concrete produced by the equipment and provide reliable data for the engineering quality inspection department.
■Product Details
■Technical Parameters
Item

LF30A Foam concrete mixing plant

Remark

Pumping and foaming systems

Capacity(m3/h)

25~30

Density 450kg/m3

Conveying distance(m)

Horizontal

1200

Vertical

160

Motor power(kw)

Pump motor

22

Foaming motor

7.5

Concrete cylinder diameter(mm)

Φ120

Pumping form

Ball valve double cylinder hydraulic push

Density range(kg/m3)

350-800

Foam multiplication rate

Adjustable

Wet density testing

Precision<5%

Optional accessories

Dry density testing

Precision<5%

Optional accessories

Flow testing

Cement slurry flow detection display

Precision<2%

Optional accessories

Lightweight concrete flow detection display

Precision<2%

Optional accessories

Foaming agent flow detection display

Precision<2%

Optional accessories

Pipe diameter(mm)

Φ50

Mixing system

Mixer tank volume(L)

500

Storage mixer volume (L)

760

Motor power (kw)

Mixer

4

Storage mixer

4

Water pump

0.75

Screw conveyor

7.5

Screw conveyor

Φ165x6m

Auto-weighing system

Cumulative measurement

Optional

Control system

Control method

PLC control, touch screen display and input

Optional

Parameter printing

Lightweight concrete proportions printable

Optional

Lightweight concrete productivity printable

Optional

Overall dimension

Mainframe(Length x Width x Height mm)

3350x1540x2672

Weight(kg)

2500
Configuration of major components:
| | |
| --- | --- |
| Model | LF30A Foam concrete mixing station |
| Main oil pump | Hefeiwanye |
| Motor | Shandonghuali/Qingdaohongqi |
| valve assembly | Taiwan North Precision Machinery |
| Pressure gauge | Seismic pressure gauge made in Wuxi |
| Hydraulic hose | Manuli, Italy |
| Seal | American Parker |
| PLC unit | OMRON Japan |
| Relay | OMRON Japan |
| proximity switch | Schneider France |
| Remote controls | wireless remote |
| Button | Schneider France |

Configuration list (including Φ50 delivery hose 100m):
| | | | | |
| --- | --- | --- | --- | --- |
| No. | Name | Spec. | Unit | Qty. |
| 1 | High pressure conveying hose | Φ50-20m/pc | pcs | 5 |
| 2 | High pressure hose rings | Φ50 | pcs | 5 |
| 3 | Three-phase submersible pump | QX7-18-0.75 | set | 1 |
| 4 | Water packages | 3m3 | pc | 1 |
| 5 | Water pack holder | | set | 1 |
| 6 | Conveying piston | BS25C.1-13(Φ120) | pcs | 2 |
| 7 | O-ring | LF30A | set | 1 |
| 8 | Proximity switch | ZLJ-A18-8ANA-Q | pc | 1 |
| 9 | Water pump accessories | | set | 1 |
| 10 | Canvas sleeve | Φ165 | pc | 1 |
| 11 | Rubber cylinder | 170x12x380 | pc | 1 |
| 12 | Hose clamps | Φ165 | pcs | 4 |
| 13 | Remote control | 220V | pc | 1 |
| 14 | Toolbox | LF30A | pc | 1 |
| 15 | Instruction manual | LF30A | pc | 1 |