■Introduction
► Description:
The soil sieving machine is widely used in power plants, coking plants, building materials, metallurgy, chemical industry, mining and other industries.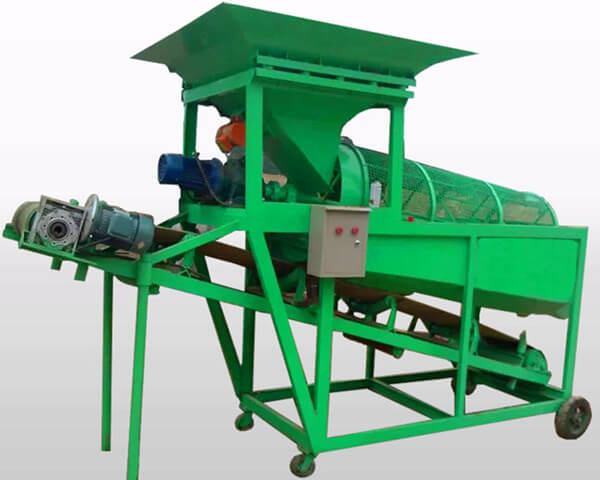 The
screeing soil machine
improves the output and reliability of the screening system.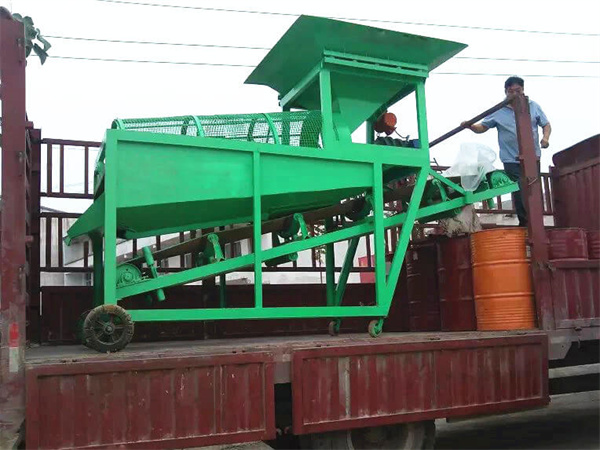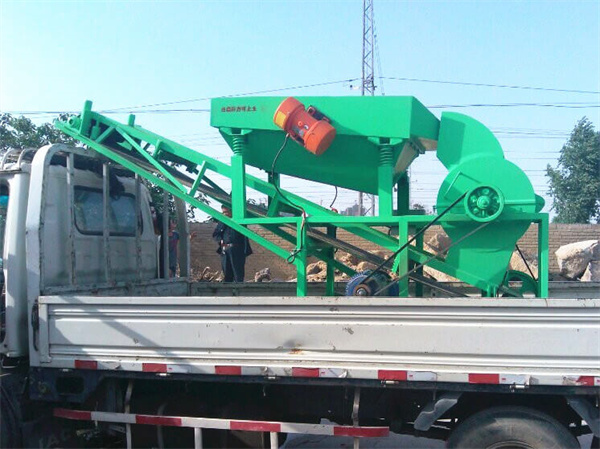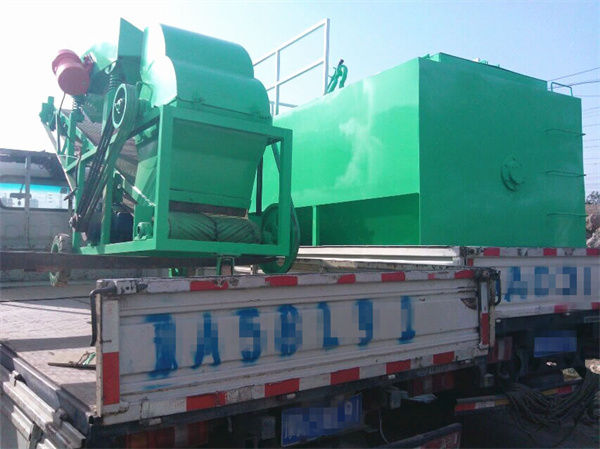 Our
soil sieving machine
is suitable for screening different materials and wet materials such as coal, coke and lime which are easy to block. The mesh size can be customized according to your requirements, usually our mesh size is 1mm-50mm.
Advantages of sand screening machine:
1. S
oil sieving machine is with r
easonable design and compact structure, it only takes 10 minutes to replace the screen bottom;
2. The screening rate is high, the sieving does not stick to sand, and the resources are saved;
3. Wet sand can be screened normally and is not affected by weather;
4. High working efficiency
sand screening machine
, more than 10 times that of manual screening;
5. S
and screening equipment
has a wide range of applications and can screen sand, coal, grain and
other mixtures.

►
Application:
Soil sieving machine

has vibration camalig, drum-sifting, conveying the soil three function. Mainly used for separation and mixing of sand, coal, screening, etc.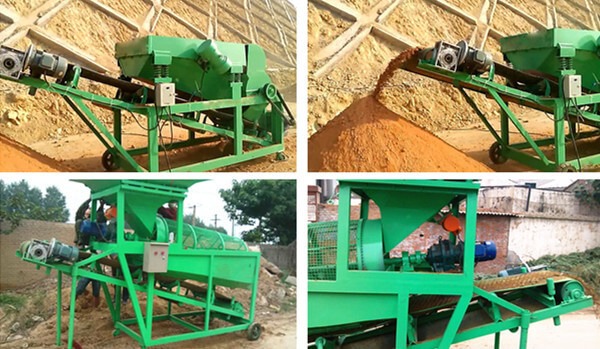 Soil sieving machine is widely used in mixing stations, road and bridge projects, sand pits, coal yards, food supply centers, etc. The soil sieving machine can be used for matching with LHS series hydroseeder.
►
Features:
1. Safe and reliable operation, the use of slow transmission, high transmission efficiency, small equipped with power, low energy consumption, energy-saving effect.
2. Smooth running, no vibration, low noise.
3. our oisl sieving machine can supply different screen material, mesh size, high efficiency, long life.
4. The roller body adopts a sealed structure, no dust, and no pollution.
5. Adopt a rolling conveyor, small friction, light wear, not easy to jam.
6. The internal screen parts adopt separate designs, simple structures, quick replacement, and easy maintenance.
■Product Details
■Technical Parameters
| | | | | | | |
| --- | --- | --- | --- | --- | --- | --- |
| Model | Dimension(mm)L*W*H | Weight | Vibrator motor power | Main machine power | Conveying feeder power | Output |
| ZGT-01 | 4200*1650*2600 | 1200kg | 0.22kw | 3kw | 2.2kw | 5-15m³/h |
| ZGT-02 | 4700*1700*2750 | 1500kg | 0.22kw | 4kw | 3kw | 6-20m³/h |
| ZST-01 | 3700*1350*1700 | 1t | 0.25*2kw | 7.5kw | 1.5kw | 3-10m³/h |
| ZST-02 | 3900*1500*1800 | 1.2t | 0.37*2kw | 11kw | 2.2kw | 5-15m³/h |