■Introduction
►
Description:
LGP300/300/300/70/80PI-E mortar grout station is a combination of one grout mixer, two agitators, and one mortar grout pump in one machine, it is very easy to operate and move.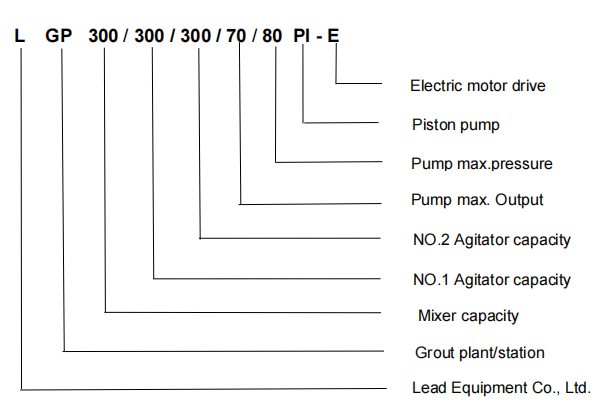 LGP300/300/300/70/80PI-E mortar grout station is suitable for making cement mixture and mortar cement mixture, the high shear grout mixer volume is 300L, the No. 1 agitator volume is 300L, No. 2 agitator volume is 300L, grout pump adopts frequency control, so the Max grout flow is 70L/min, the Max pressure is 8Mpa.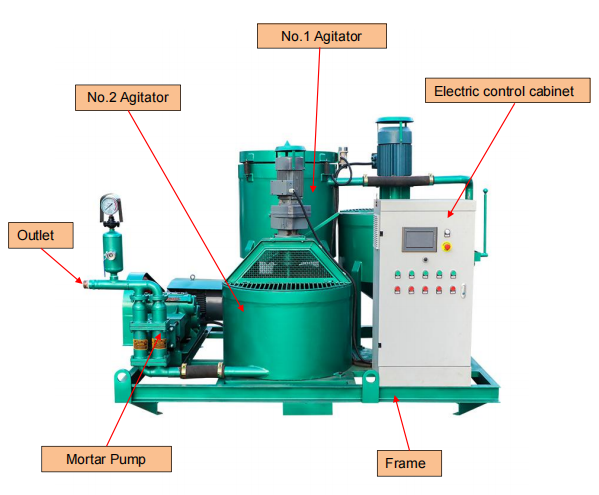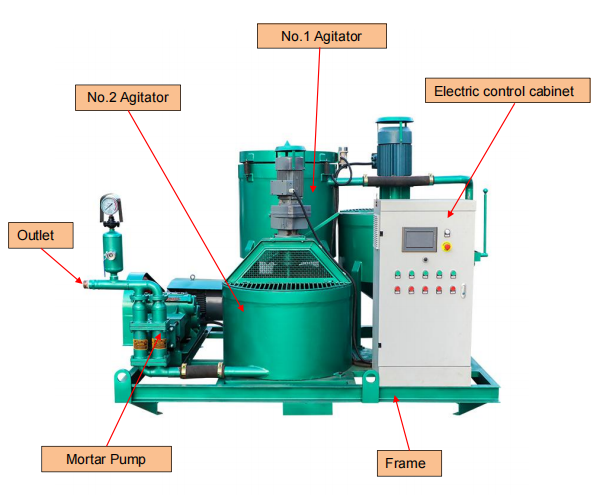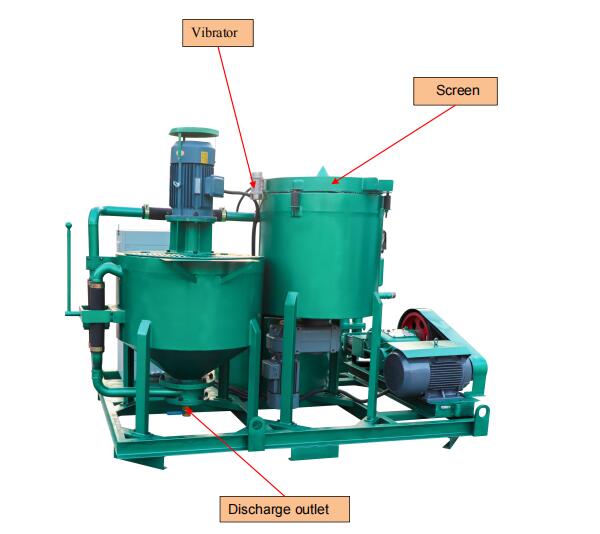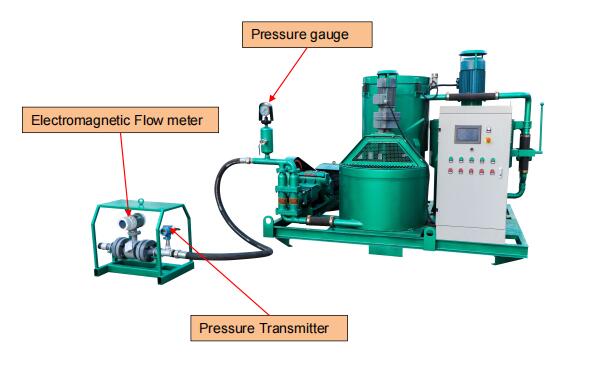 This mortar grout mixing station is driven by an electric motor and a mechanical plunger-type injection pump. Compact in size, easy to operate, and also takes a small place.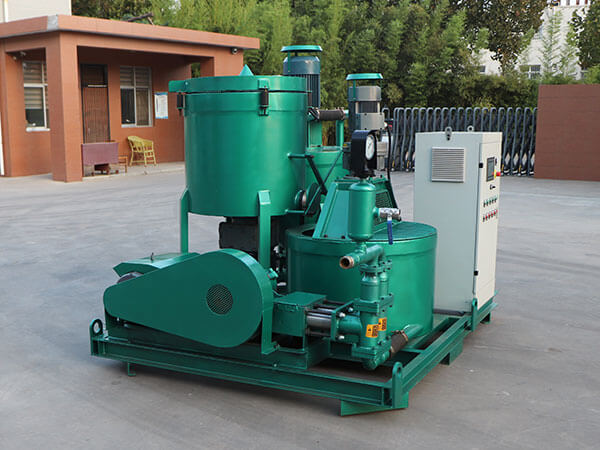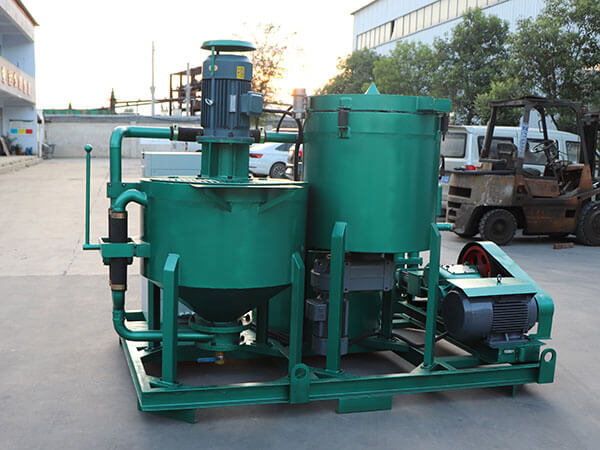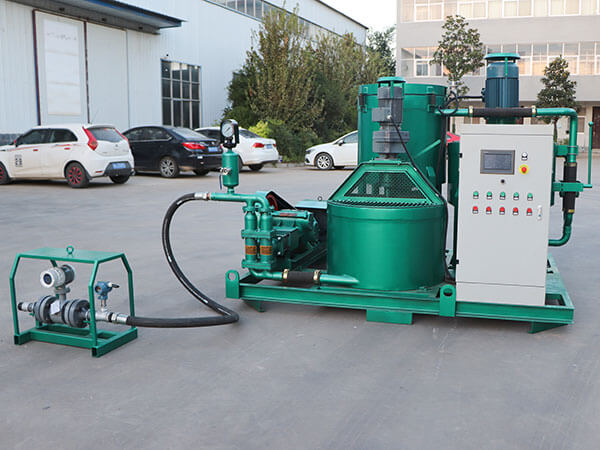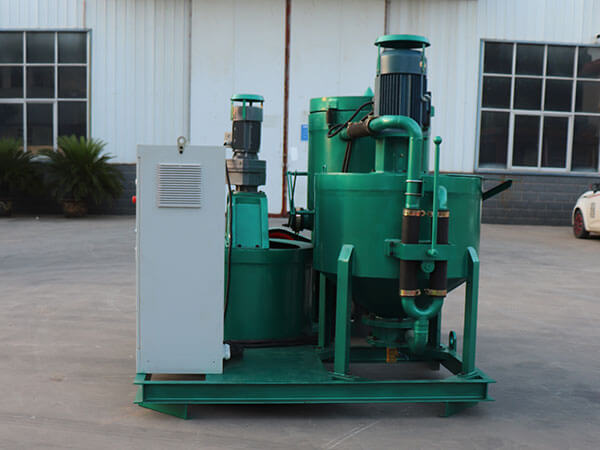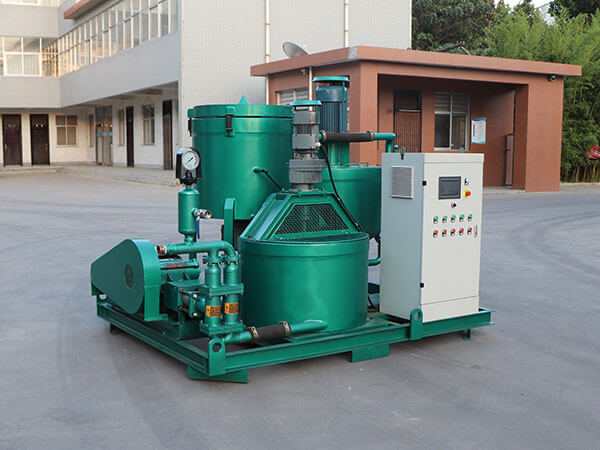 Working principle of LGP300/300/300/70/80PI-E cement slurry grout mixing station:
Evenly mixed slurry convey to No. 1 agitator. Add sand to No. 1 agitator and mix. Evenly mixed mortar cement mixture flows into No. 2 agitator through discharge outlet. Grouting pump sucks mixture from No. 2 agitator and finish the grouting, gunite and backfilling etc. project. Grouting, while the next round of mixing can be carried out, thus the grout station achieves continuous work.

► Application:

The cement slurry grout station is mainly used in municipal, highway, railway, hydropower, construction, mining, and another construction site for mortar grout.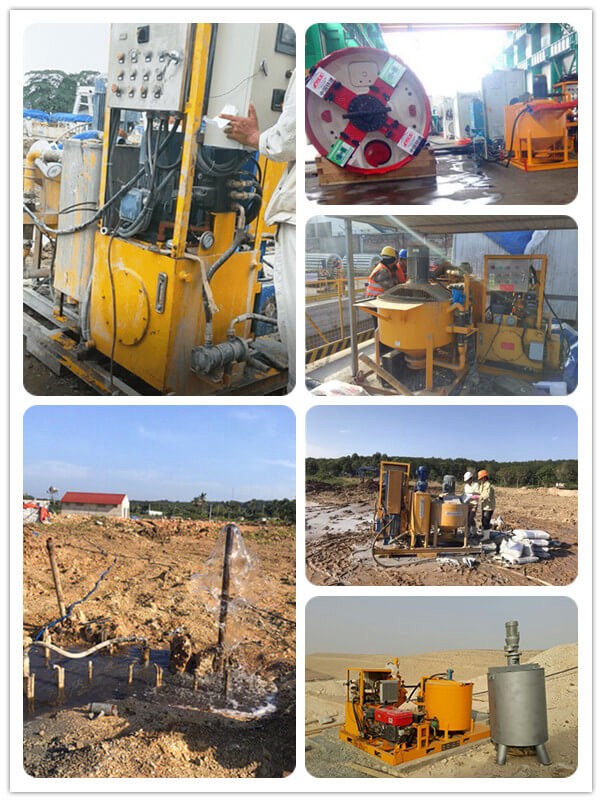 ► Features:

1. Grouting pressure, the output is step-less adjustable.
2. Continuous output with a small pulse.
3. HMI interface, flow, and pressure can be visualized.
4. With CE, and ISO certification.
5. Cement slurry grout pump station has a simple structure, is lightweight, and has easy maintenance.
6. Mixer and agitator switch by using a squeeze handle, it is safe, reliable, and easy to operate.
7. High-speed vortex mixer ensures mixing quickly and evenly.
8. Flameproof electric cabinet, protection grade IP56.
■Product Details
■Technical Parameters
Name
Data
Type
LGP300/300/300/70/80PI-E mortar grout station
Mixer
Capacity
300L
W/C ratio
0.5~1
Rate Rev.
1450 rpm
Power
7.5Kw
NO.1 Agitator
Capacity
300L
Rate Rev.
49 rpm
Power
2.2Kw
NO.2 Agitator
Capacity
300L
Rate Rev.
36 rpm
Power
1.5Kw
Pump
Type
Mortar Pump
Output
Max 70L/min
Pressure
Max 8Mpa
Power
11Kw
Power requirements
Voltage 3 Phase 380V,50Hz
Dimension
2800×1900×1650mm
Weight
1350Kg