■Introduction
► Description:
LCP15H-E Squeeze hose concrete pump was designed based on the squeeze hose pump, the concrete pump uses high pressure, wear resisting extruded tubes. Output of LCP15H-E is 15m3/h, it is also with a 350Lcapacity hopper. The LCP15H-E Squeeze hose concrete pump has high efficiency, low cost, simple operation, and convenient maintenance.

Factory display pictures: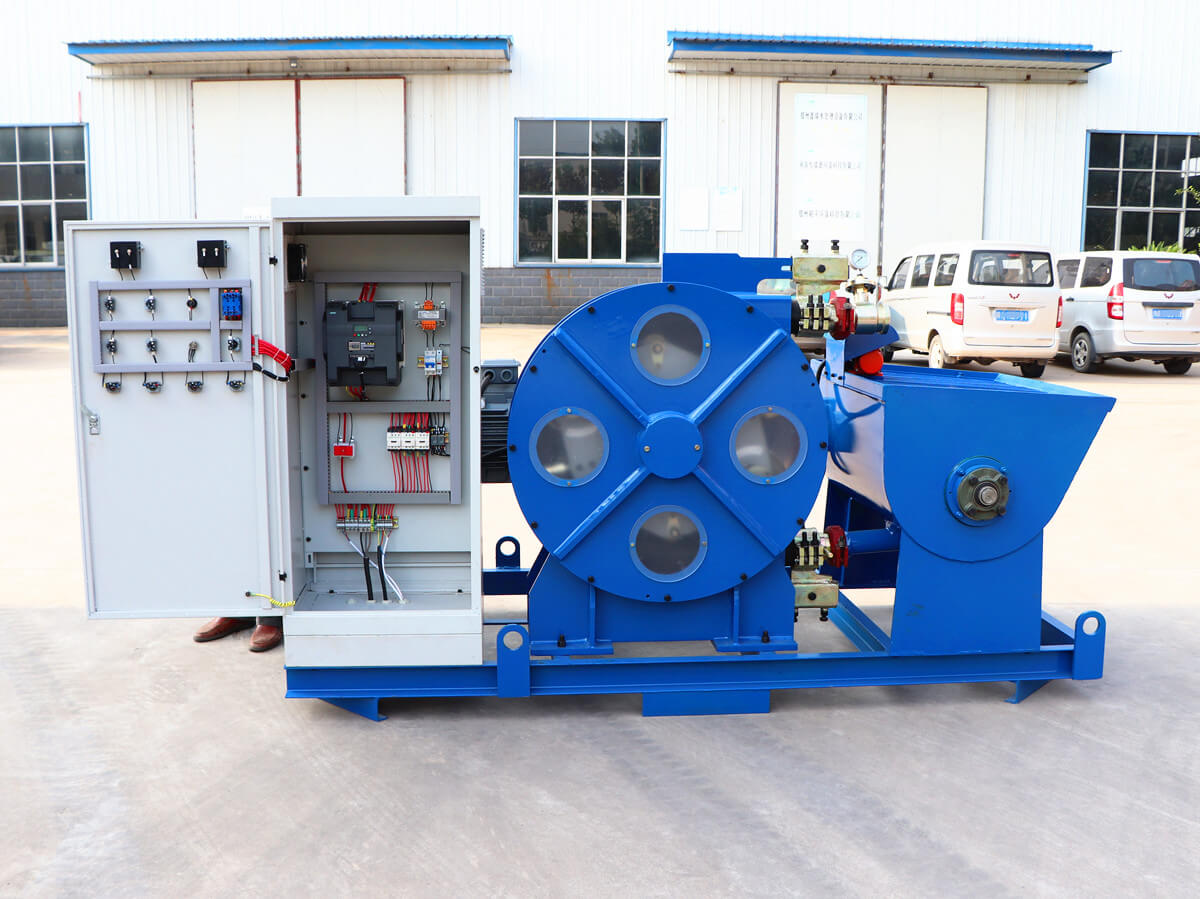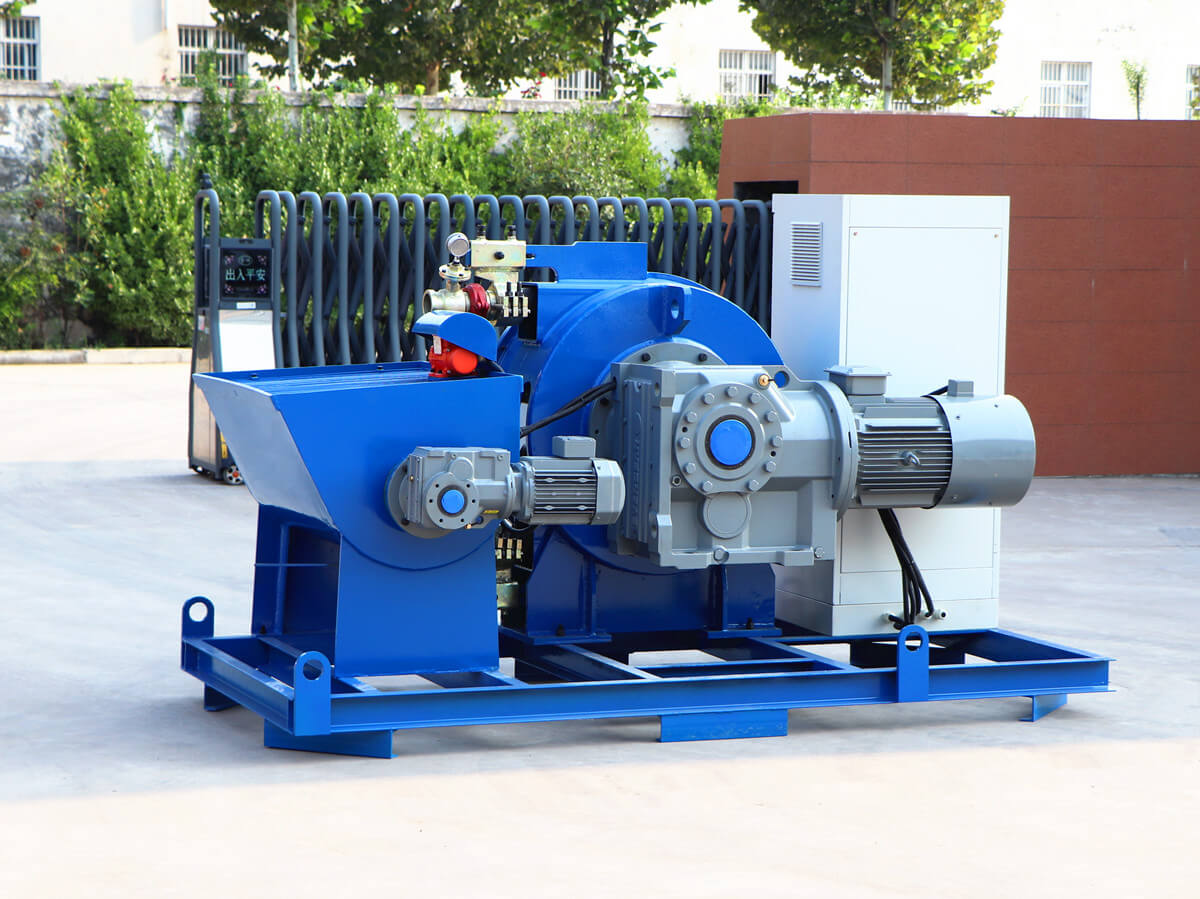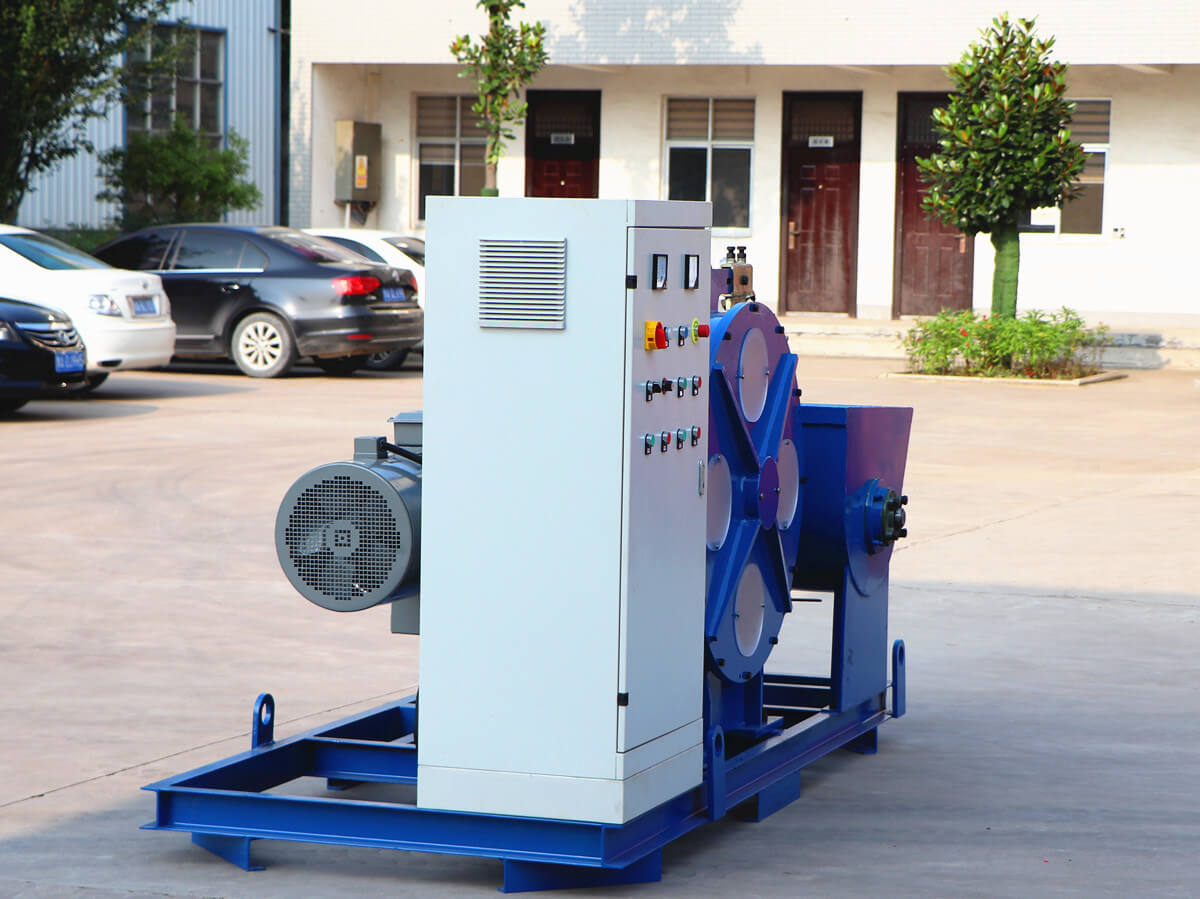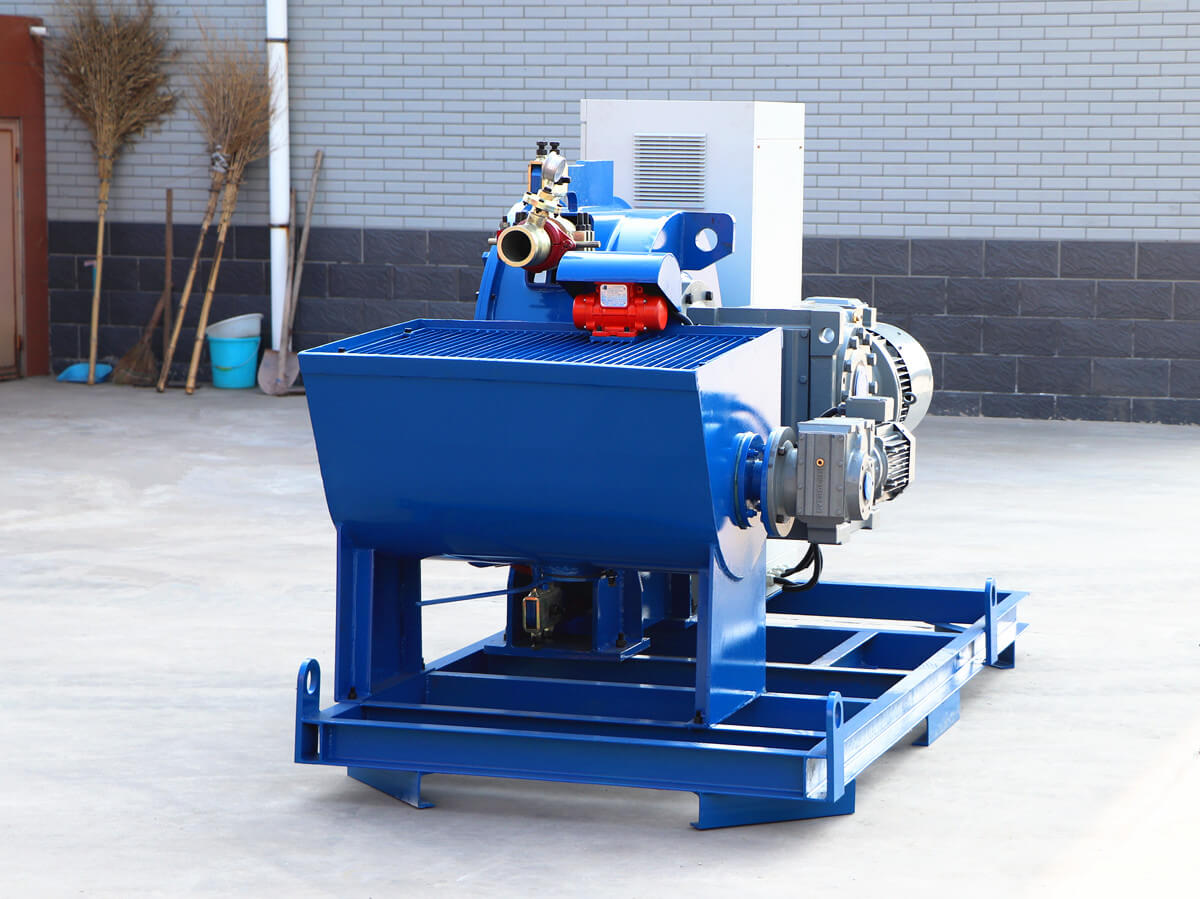 ► Application:
LCP15H-E Squeeze hose concrete pump is used for pumping foam concrete, lightweight form concrete, mortar and refractory materials. The concrete pump also could be used for spraying concrete or refractory materials.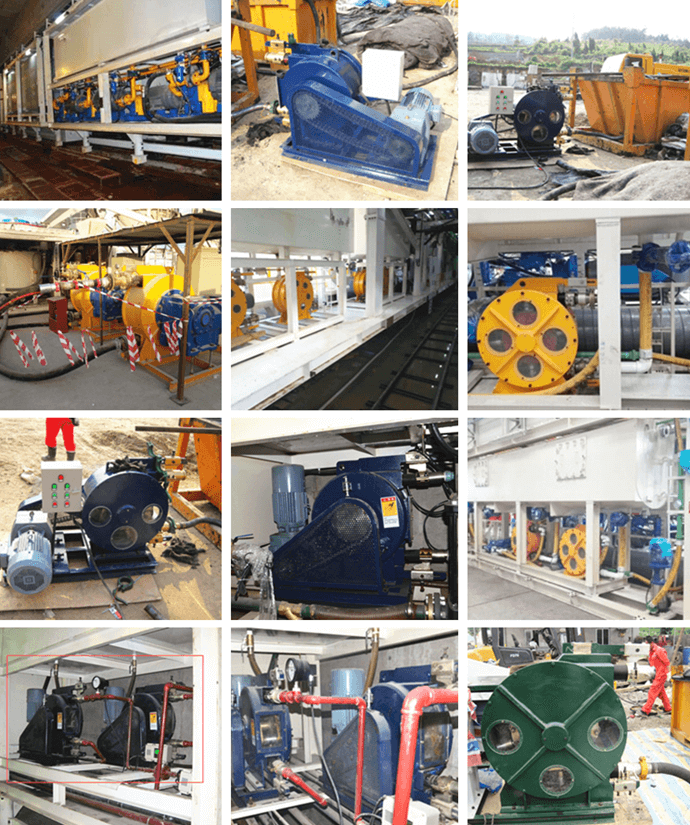 ► Features:
1. Compact size, hopper, extrusion pumps, power sources combined in a base frame.
2. Installation of frequency control, stepless output.
3. Adopting squeeze type pumping, the squeeze hose is the only wearing parts.
4. Imported special concrete squeeze tubes, pressure, wear, long life.
5. Reversible work, facilitate the removal of plugging failure.
6. Clean on the line, sample, convenient.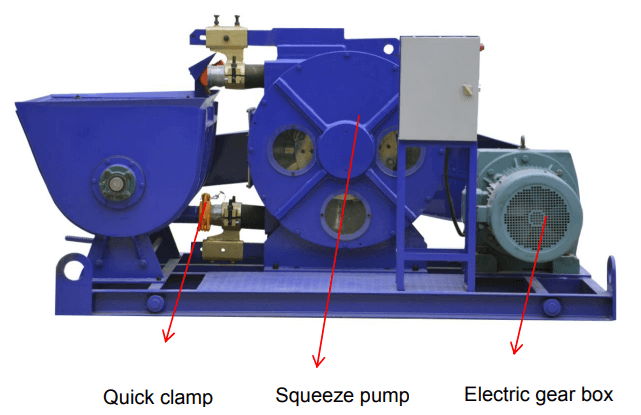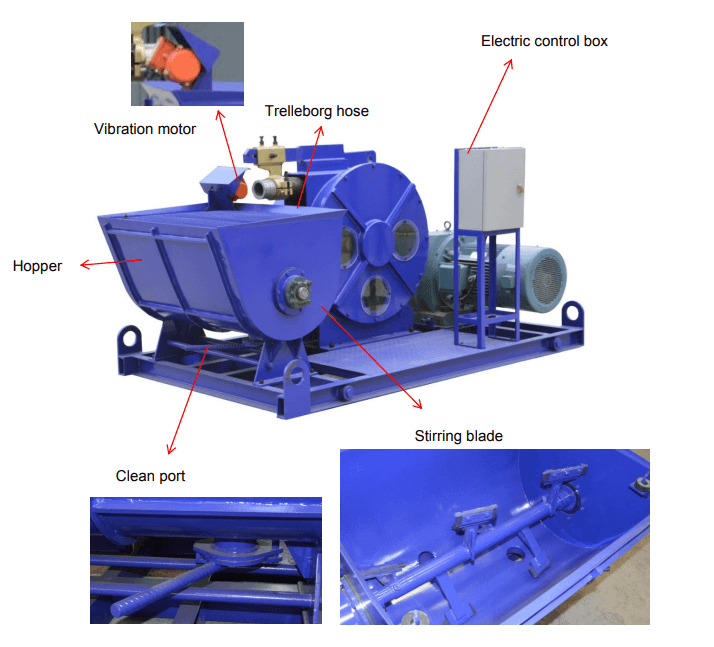 ■Product Details
■Technical Parameters
LCP15H-E Squeeze hose concrete pump
Description

Parameter
Squeeze Pump
LH76-610
Hose ID
75mm
Speed
37rpm
Output
15m3/h
Pressure
2.5Mpa
Max. Aggregate size
<15mm
Concrete Slump
15-23cm
Hopper Capacity
350L
Stirring speed
37rpm
Reducer Model
NR137
Voltage
22KW 50HZ IP55 3~380V
Overall Dimension
2400x1300x1200mm
Weight
1560kg
Used for spraying, recommend air compressor: the output is 6m3/h, the pressure≥0.5bar
LCP15H-D Hose Type Concrete Pump
Description

Parameter
Squeeze Pump
LH76-610
Hose ID
75mm
Rotate Speed
37rpm
Output
15m3/h
Pressure
2.5Mpa
Max. Aggregate size
<15mm
Concrete Slump
15-23cm
Hopper Capacity
350L
Stirring speed
37rpm
Diesel engine power
30KW
Overall Dimension
2400x2100x1800mm
Weight
2300kg
Used for spraying, recommend air compressor: the output is 6m3/h, the pressure≥0.5bar
Delivery picture of LCP15H-E Squeeze hose concrete pump: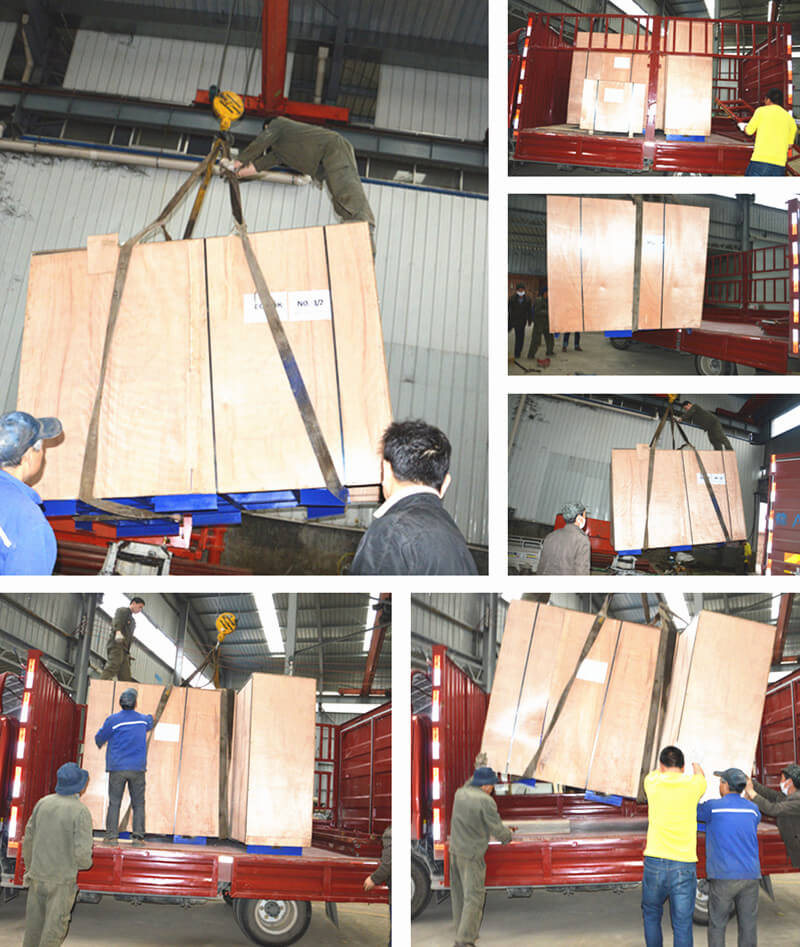 Related Squeeze hose concrete pump: