■Introduction
► Description:
LMA400-700AW automatic weighing grout mixer is a combination of screw feeder, mixer, agitator and auto weighing system based on PLC in one base frame.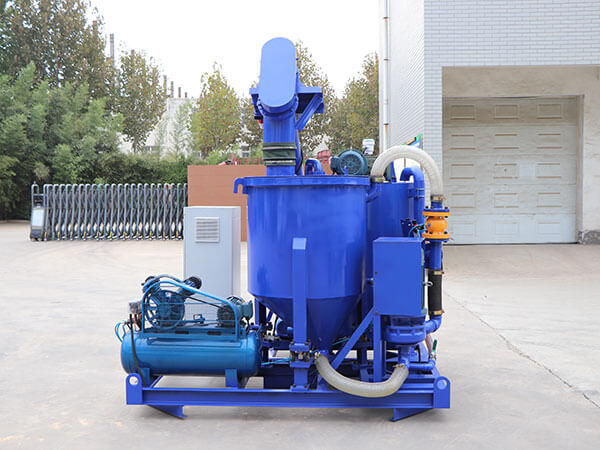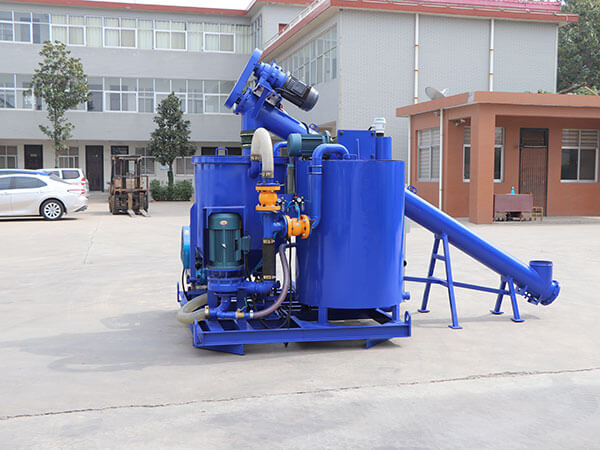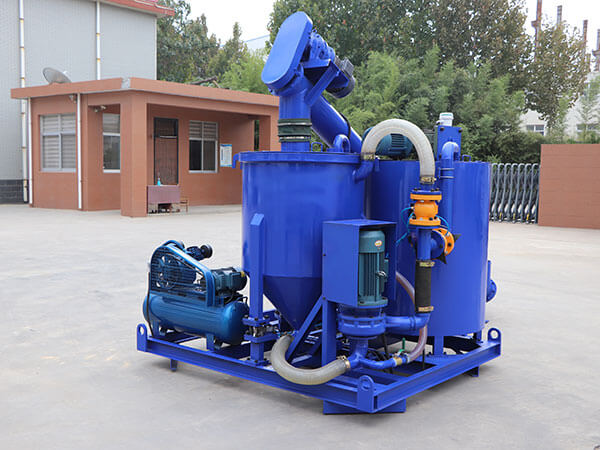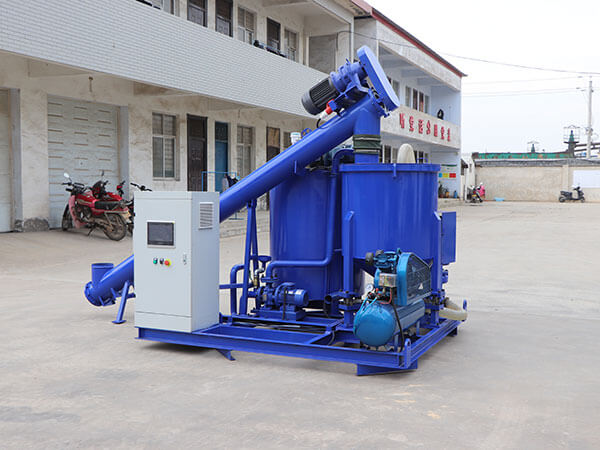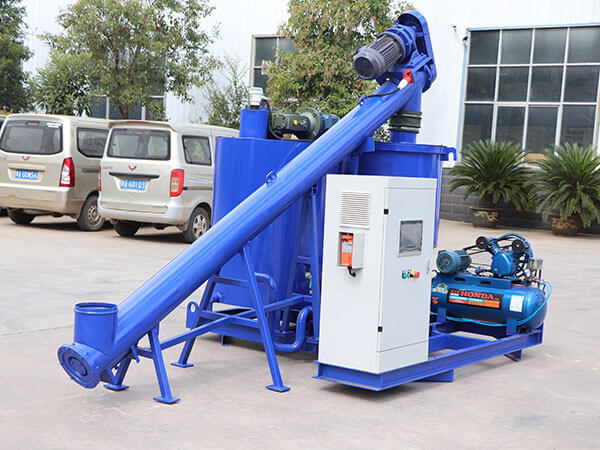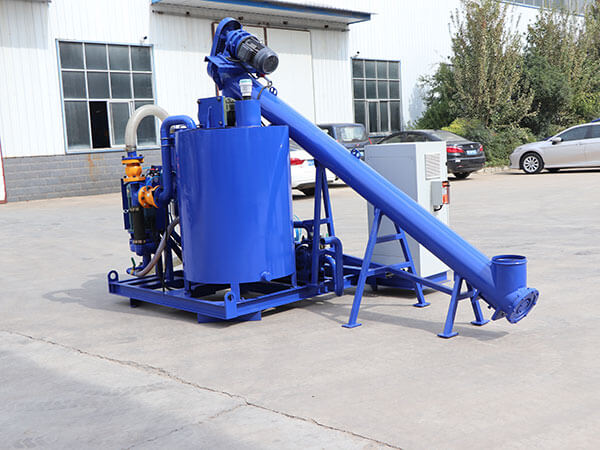 Compared with the traditional manual operation mode grout mixer, this automatic weighing grout mixer plant has added the automatic operation mode, which greatly improves the working efficiency.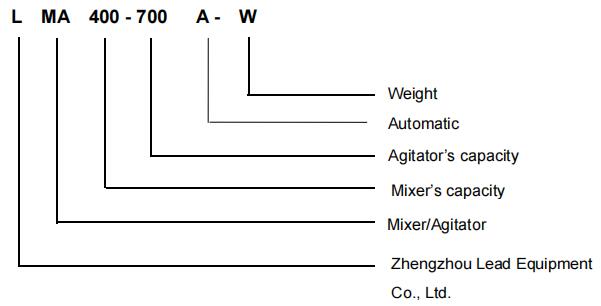 LMA400-700AW automatic weighing grout mixer with agitator, mixer effective volume is 400L and agitator effective volume is 700L, automatic grout mixer is used for cement, ultra-fine cement, bentonite and other admixtures.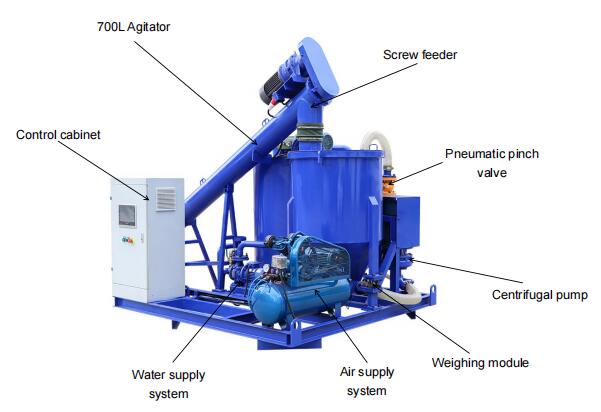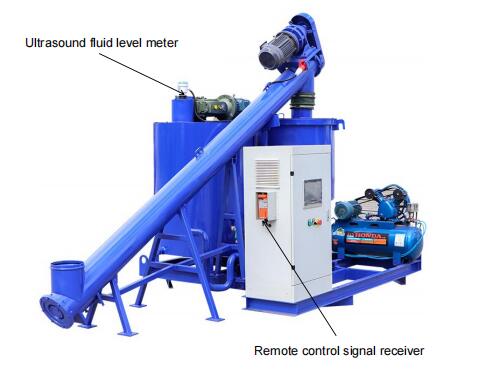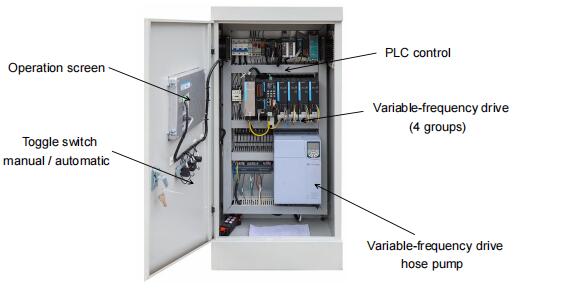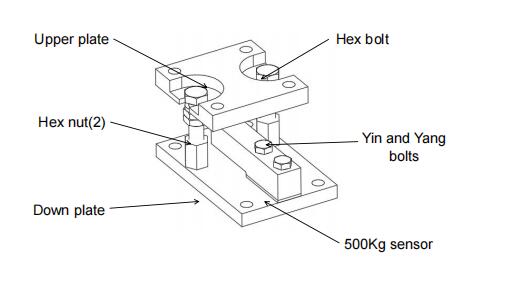 ► Application:
The high speed grout mixer will rapidly and efficiently mix various types of grout which can include cement, bentonite and sand.
LMA400-700AW automatic weighing grout mixer is mainly used to be made the cement or bentonite slurry in the highway, railway, hydropower, construction, mining and other ground and underground construction applications.

► Features:
LMA400-700AW auto weighing grout mixer is a fully automatic grouting machine. It has compact size and it is easy to operate. It also takes up a small space.

Features of auto weighing high shear grout mixer:
1. 3 sets of stable weighing modules auto mixing plant.
2. Visualization interface.
3. Multiple formulations can be set up.
4. High-speed colloidal auto grout mixer.
5. Lower charging material height for the mixer.
6. Precision of the ultrasonic liquid level meter.
7. Auto auto weighing colloidal grout mixer is with PLC machine control.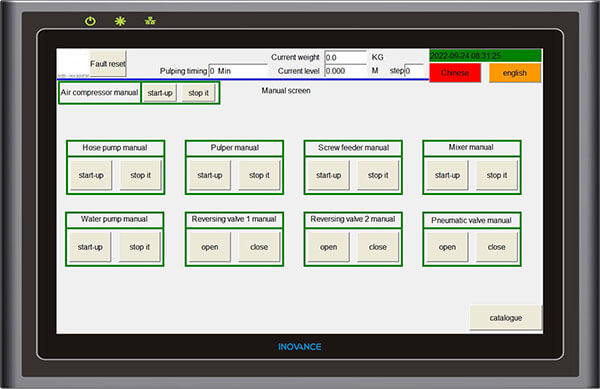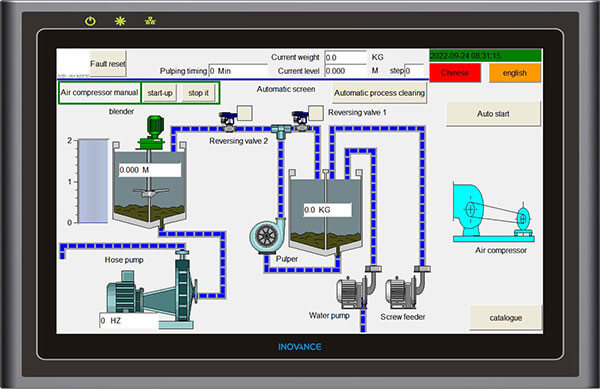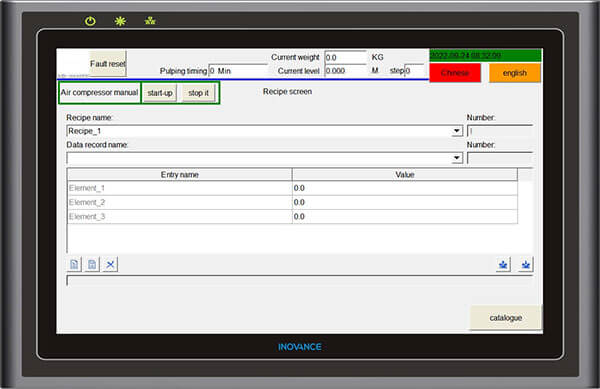 8. Manual mode and fully automatic mode grout mixer with agitator for you choose.
9. Auto weighing high speed grout mixer has remote control of the hose pump.
10. Simple operation interface.
11. Variable Output with the variable-frequency drive of all motors.
12. Smoothly outflow slurry through the pneumatic pinch valve.
■Product Details
■Technical Parameters
LMA400-700AW Automatic weighing grout mixer specification (with electric motor drive):
1. Pneumatic pinch valve: the slurry flows more smoothly.
2. Ultrasound fluid level meter: height of agitator can be accurately measured.
3. Variable-frequency drive: all motor can be output with variable-frequency.
4. PLC+touch screen : manual mode and fully automatic mode.
5. Remote control : control hose pump: start, stop, accelerate, deceleration.
Mixer
Effective volume
400L
Max.mixing capacity
10m³/h
Centrifugal pump
Motor power
7.5Kw
Rotating speed
1450r/min
Circulation capacity
1400l/min
Agitator
Effective volume
700L
Motor power
2.2Kw
Water supply system
Motor power
1.5Kw
Displacement
8.8m³/h
Head
21.5m
Air supply system
Motor power
1.5Kw
Displacement
0.15m³/h
Control system
Mode
PLC
Power
DC 24V
Dimension(L×W×H) without screw @Weight
2500×2100×1900mm@1000Kg
Dimension(L×W×H) with screw @Weight
3800×2100×2720mm@1280Kg
We can customize cement grout mixer by your needs.