■Introduction
► Description:
LHS10120
hydroseeder for erosion control
is a new, big capacity, wide applicability, simple operation and maintenance hydroseeder. Tank capacity of LHS10120 is 10m3 10000L 2640Gallon, LHS10120 hydroseeder uses 120KW, water-cooled Cummins brand diesel engine. It is equipped with a specially designed centrifugal pump(Centrifugal pump:5''x2.5'' (12.7X6.4cm), 90m³/h@11bar, 25mm solid clearance) to handle the thickest slurries.
The
slope protection hydroseeders
are mainly distinguished by the engine power and the volume of the mixing tank to distinguish the models.
We can provide customized services according to your requirements, tank capacity is 1000L-15000L.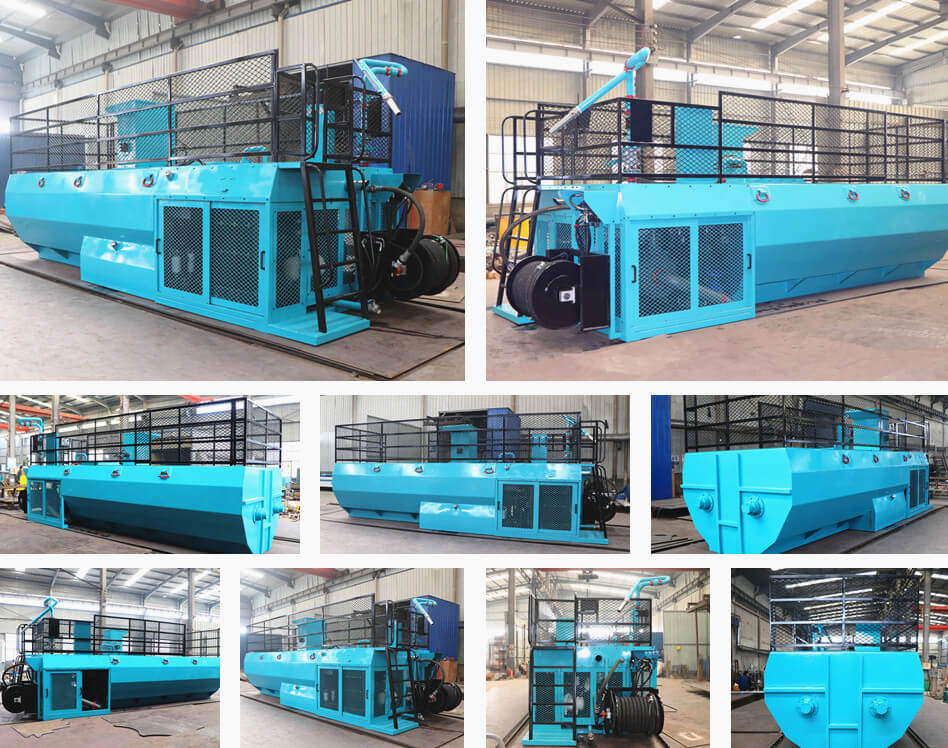 Slope protection hydroseeder for erosion control
usually refers to truck-mounted spraying machines used for slope hydraulic spraying grass planting mainly used for hydraulic spraying grass planting and become hydraulic spraying machines by some users.
►
Application:
LHS10120 hydroseeder for sale is suitable for stony slopes, high slopes with wire mesh slopes, and slopes with large spraying thickness, high efficiency, and suitable for large area construction.
Hydroseeding typically consists of applying a mixture of wood fiber, seed, fertilizer, and stabilizing
emulsion with hydro-mulch equipment, which temporarily protects exposed soils from erosion by
water and wind.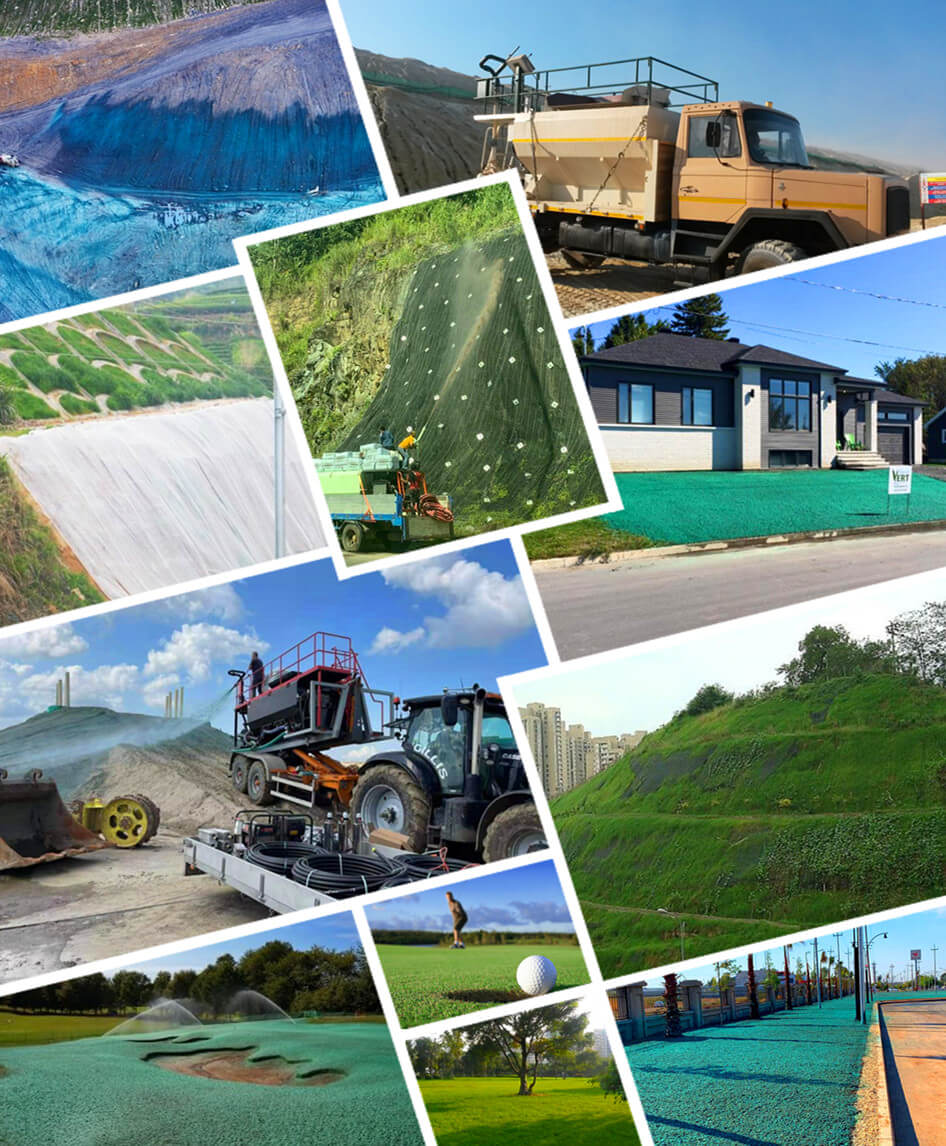 ►
Features:
- H
igh efficiency
slope green hydroseeder with m
ore horsepower with:
120kw Cummins diesel engine, industrial grade air-controlled large torque clutch;

- Dual cannons design for spraying on both sides of the s
lope protection hydroseeder for erosion control
for hard-to reach areas;

- Twin mechanical agitators with helical paddle orientation and liquid recirculation;

- Wireless remote control make operate more easily during work;

- Swivelable hydraulic hose reel with reel in and reel out functionality;
- Specially design centrifugal pump: 5''x2.5'', capacity 90m3/h;
- Spraying distance of up to 70m from cannon;
- Removable hoppers for mulch hatch and normal fill well;
- Centralized electronic control to improve work efficiency;
►
Service:
1. Any consultation will be replied to within 24 hours.
2. Supply item design, and process design.
3. Help you to choose the fit
hydroseeder
machine.
4. Making the
hydroseeder
according to your requirement.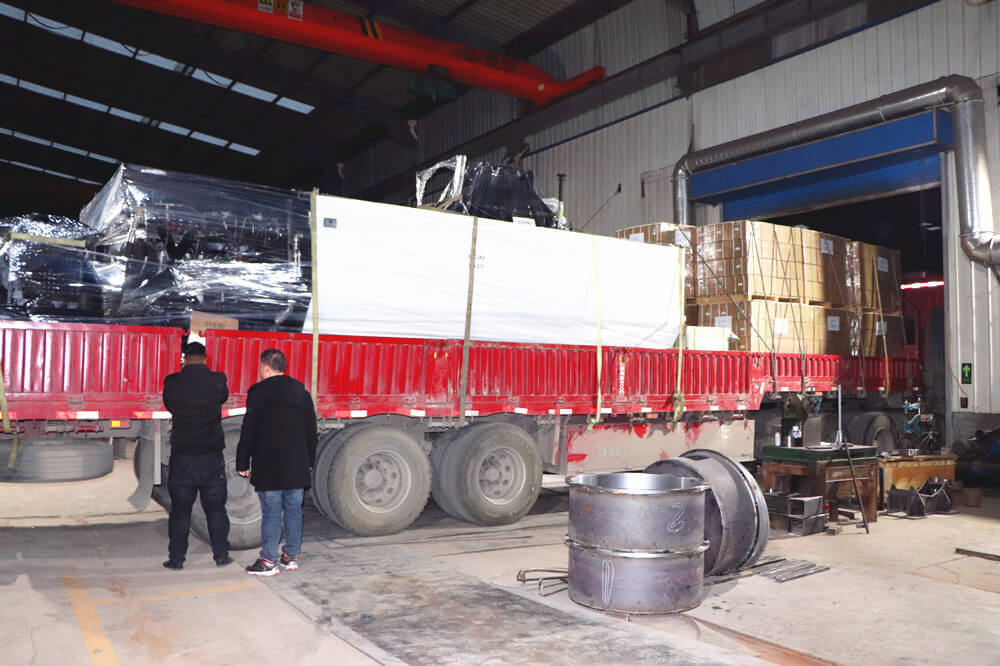 1. Training on how to install the
hydroseeding
machine, training how to use the machine.
■Product Details
■Technical Parameters
Model
LHS10120 Hydroseeder
Power
120KW, Cummins engine, water-cooled
Tank size
Liquid capacity: 10000L(2640Gallon)
Working capacity: 8950L(2360Gallon)
Pump
Centrifugal pump:5''x2.5'' (12.7X6.4cm),
90m³/h@11bar, 25mm solid clearance
Agitation
Twin mechanical agitators with helical paddle orientation and liquid recirculation
Rotating speed of mixer shaft
0-110rpm
Maximum horizontal conveying distance
70m
Spraying guns type
Fixed standing gun and pipe gun
Height of fence
1100mm
Dimensions
6750x2200x2510mm
Weight
5500kg
Options
Stainless steel material for whole unit
Hose Reel with hose
Remote control unit
Trailer
More types of hydroseeder: