Drilling grout pumps western Australia
2019-02-27 10:11:44
Drilling for grouting is one of the import purpose of drilling projects. And mainly four applications for grouting: grouting for dams etc; Sub-surface grouting; grouting for foundation; grouting in connection with constructions. We handle many different drilling grout pump such as: plunger type grout pump, piston grout pump, screw grout pump (also named progressive cavity grout pump). Also for the grout pumps, we have mechanical type and hydraulic type for different drilling projects using.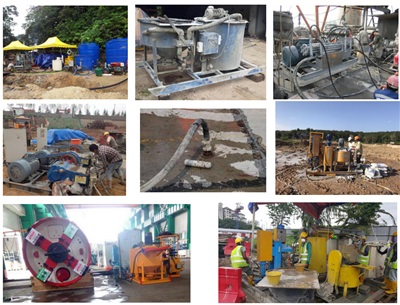 Leadcrete grout pump is suitable for grouting water, cement, bentonite and fine cement, non-shrink cement material. As for the drilling grout pumps power, we have electric motor, diesel engine and air powered for clients option. Different power of the grout pumps are suitable for different working site. Also a wide range suitable for the working conditions. Small grout pumps can be used to fill small voids and door jams and they are available in either manual, electric, and air powered.
LGH75/100 PI E high pressure vertical grouting pump, the special features includes high output flow and pressure, users' friendly adjustable output pressure and volume control as well as convenient maintenance. Its robust, vertical and compact design makes it lightweight and easy to move.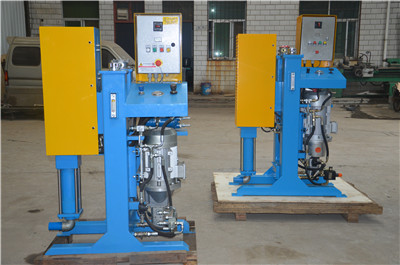 LGH75/100 PI E vertical type electric motor grout pump is a double piston grout pump. And we also have double plunger grout pump for option. LGM80/50 PLD-E double plunger grouting pump with more steady flow and less pulse. The drilling grout pump could be also used in western Australia. Grout pumps western Australia could change the electric motor voltage as the local working site. So suitable for the local voltage 415V.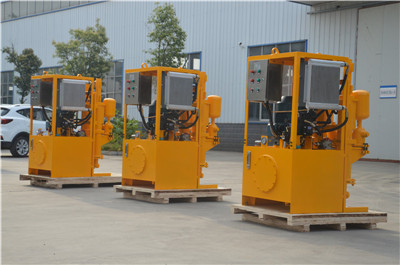 For more information about mixing and injection technology, and want to get a suitable drilling grouting pump, just contact us. Leadcrete produce different type of drilling grout pumps. If you want to know more information about drilling grout pumps western Australia, please email us: sales@leadcrete.com