Refractory gunite pump for sale
2019-02-28 10:05:53
We deliver 10 set LZ-3ER refractory gunite pump. LZ-3ER refractory gunite machine is used for spraying refractories. LZ-3ER is specifically designed for Refractory Dry-mix shotcrete applications, you can get low dust and high performance spraying flow in nozzle when spraying.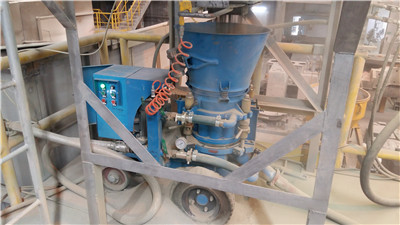 By refractory gunning machine spraying refractory materials in the smoke hood, it cancel the mixing link between refractory materials and water. In the use of our refractory gunning machine, only add water in the nozzle. Equipped with high pressure water pump, it is used for providing pressure water and atomization occurs in the nozzle. Meanwhile, refractory gunite machine is also equipped with new type pre-dampening nozzle assy, compared with other common nozzle, low rebound, low dust, reducing the amount of water added. Equipped with ABB frequency inverter, it could be used for adjust the output of refractory gunning machine according to the customers' project demands.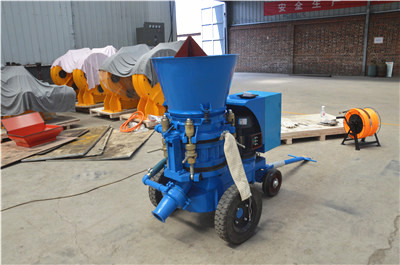 LZ-3ER is specially designed for refractory material spraying, output is 3m3/h, acceptable max. aggregate size is 10mm, driven by electric motor, with ABB frequency converter, flow could be adjustable according to needs, also equipped with booster water pump and Pre-dampening refractory nozzle to ensure you could use the machine when get it.
Many famous companies such as, Vesuvius, DANIELI and KERNEOS also use our machine. More detailed working video information, please check the below link:https://youtu.be/CU0zJtbW8-c
Do you also want the refractory gunite machine LZ-3ER? Send your inquiry to us.