Electric drive,air drive and diesel drive shotcrete machine
2017-08-17 11:18:27
Lead Equipment Co., Ltd. can supply electric drive,air drive and diesel drive shotcrete machine. Our shotcrete machine is designed for spraying concrete and refractory concrete dry or wet. Leadcrete shotcrete machine is the most flexible in the lineup shotcrete units AU, and it can be adapted to any types of shotcrete work. If you have need about shotcrete machine, you can contact us, we will offer you the best price. Email: sales@leadcrete.com, Mobile Phone: 0086-15736772513, add: Xisihuan Ring-Road East, Tielu, Xiliu Lake sub-district, Zhongyuan District, Zhengzhou, Henan China.
Leadcrete shotcrete machine can be used for construction of swimming pools and structures formless way v.t.ch using 3D panels, construction of buildings, concrete repair, fixing rocks in underground and surface construction, strengthening of engineering structures, fire-resistant coating compositions, reinforcement sets of tunnels and reservoirs, rehabilitation of concrete structures and waterproofing coating compositions. Based on the excellent quality, mature work principle and competitive price, Leadcrete shotcrete machine has been exported to many countries, such as, Malaysia, Singapore, Philippines, Sri Lanka, Lebanon, South Africa, French, Oman, Australia, Peru, etc., widely applied in the slope engineering, railway and super highway engineering, underground engineering, tunneling, mining operations, hydropower project, etc.
Electric drive shotcrete machine for sale: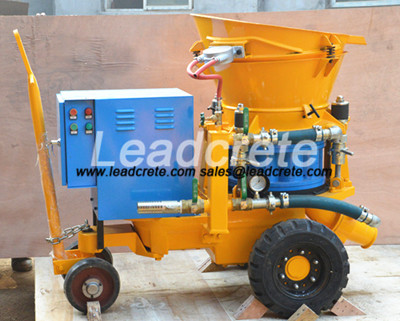 Air drive shotcrete machine for sale: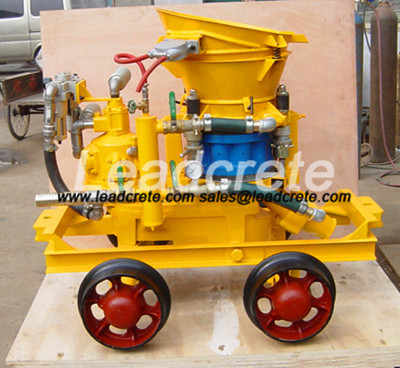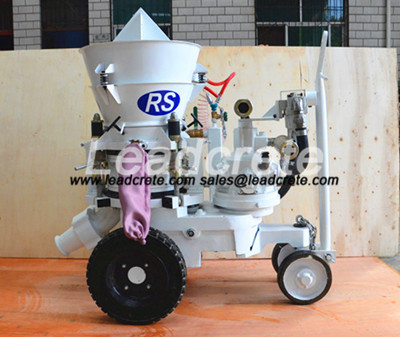 Diesel drive shotcrete machine for sale: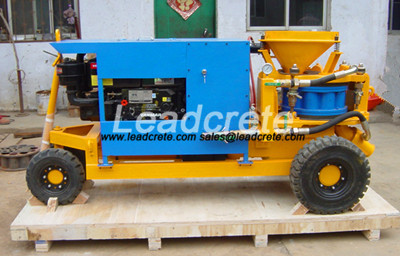 Leadcrete shotcrete machine features:
1. Non-adhesion through the rotor with new material room, completely eliminate welding and blocking during the operation and maintenance to reduce the clearance.
2. Thin to follow the delivery method of eddy current, so the flow is even, continuous and stable, improve the quality of sprayed concrete.
3. Four clamping device makes it easy to adjust the news between the sealing plate and rotor disk, there is no air, dust leakage and prolong consumption part of life.
4. Especially for dry, wet mixing and steel fiber reinforced shotcrete (polymer).