Shotcrete gunite machine for bridge repair and concrete repairs
2019-05-20 18:29:16
Shotcrete gunite machine is widely used for bridge repair, concrete repairs, pools & spas, refractories, irrigation & drainage, water reservoirs, zoos& parks, mines and retention & firewalls etc. project. We are professional manufacturer and supplier of shotcrete machine and gunite machine for 20 years. We have own shotcrete machine factory. Many customers choose our shotcrete gunite machine for bridge repair and concrete repairs.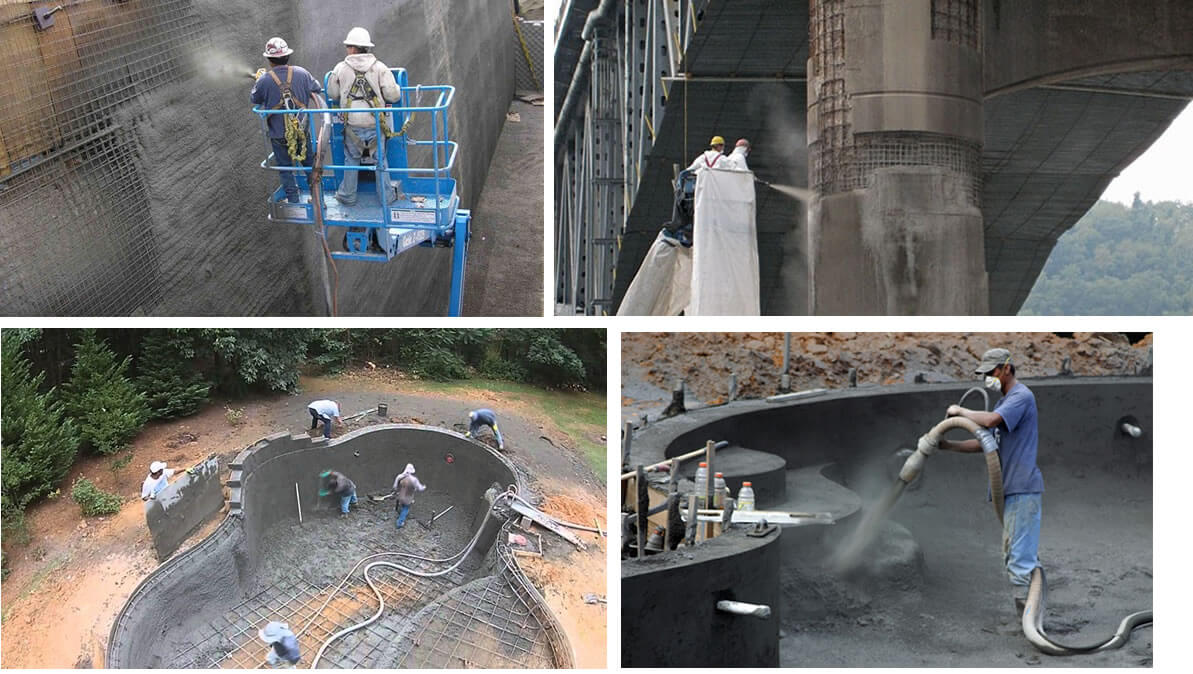 How is the shotcrete machine and gunite machine used for bridge repair and concrete repairs? Here's a brief introduction to me.
We use dry-mixed shotcrete to repair concrete bridges, also known as shotcrete. The deteriorated concrete is chopped before applying a layer of concrete material with shotcrete. The staff uses a Gunite machine with a flat hopper, 11⁄2 "antistatic material hose and" double bubble "dry mixing nozzle. Leadcrete gunite machine sprayer is a "bowl" rotary spray gun. Designed for medium production and repaired concrete It is equipped with a 5 hp air motor (see C-air gun for 9-C air motor), spur gear drive, continuous feed, dust suppression chamber, high quality feed system and six-point pressure sensor. The Leadcrete used Shotpatch 21F, a prebagged fiber-reinforced repair mortar, which was added continuously to the gunite machine's hopper. The machine then propels the dry material vertically through the static dissipative hose to the boom lift. On the nozzle, water is the material that is introduced into the ground. Other equipment includes air compressors, scissor lifts, boom lifts and finishing tools. After the application of the material, the staff cuts and finishes with a file surface.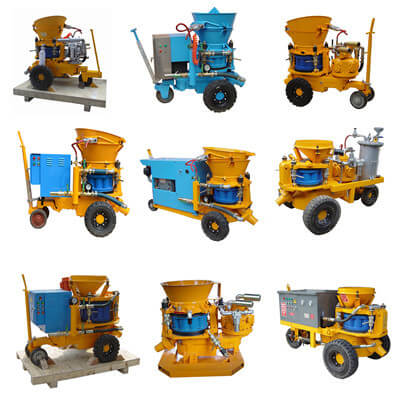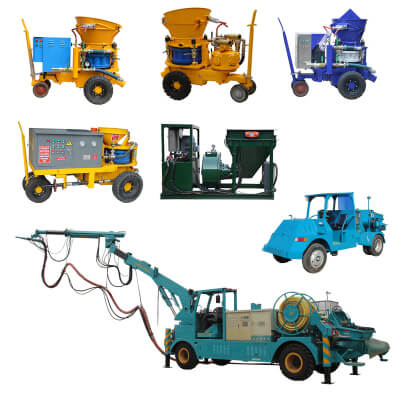 In general, conventional air entrained dry mixing guns with good freezing and thawing durability have been routinely used to have good results in aggressive freezing and molten exposure environments. The dry mix test has a long successful performance on the concrete surface of the concrete dam. Wet mixed air entrainment injectors have been successfully used to reconstruct the upstream and downstream faces of concrete dams and marine structures. Restoring the depth of the shotcrete to the system back to the concrete foundation through a properly designed anchoring system has proven to be a satisfactory performance for decades, even though the substrate concrete continues to experience frosting. If you want to know more about the shotcrete gunite machine for bridge repair and concrete repairs, you can contact me directly.
Our email address is sales@leadcrete.com.
And website link: https://www.leadcrete.com/shotcrete-machine/