Shotcrete equipment for sale
2018-03-05 17:41:46
On February 27, 2018, a set of LPS-7A wet shotcrete equipment was sent to Qingdao port, will be sent to United States.
Since2016, we cooperated with this customer for many times, this is the first set of LPS-7A wet shotcrete equipment customer bought from me. LPS-7A wet shotcrete machine use hydraulic pumping S valve structure, two oil cylinders Reciprocating motion alternately to pump concrete from conveying pipe to nozzle, Add compress air to wet shotcrete machine outlet and add A percentage of the accelerator at nozzle, concrete slurry be sprayed to surface directly.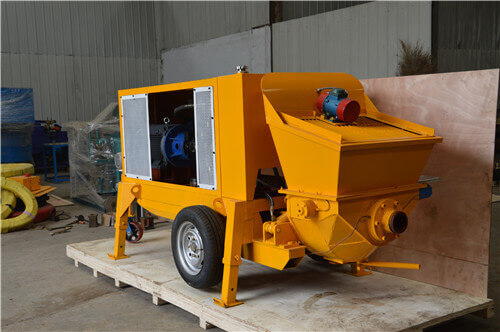 LPS-7A output could be adjusted continuously: main oil pump is variable displacement plunger pump, spraying volume could be adjusted freely. Accelerating adding quantity could be adjusted
continuously: according to concrete spraying volume adjust step-less. Leadcrete equipped self-lubrication system for the wet shotcrete equipment to automatic lubrication for main sealing parts, thus could lengthen wearing parts working life greatly.
Despite the bad weather, the truck is slowly on the road, but the driver or cement mixing tank safely delivered to Qingdao port before the closing time, the expected delivery date to catch up with us.This customer really appreciate our cooperation and hard work, said he is looking forward to the next cooperation.
How to choose shotcrete equipment? Leadcrete will share three points about choosing shotcrete equipment.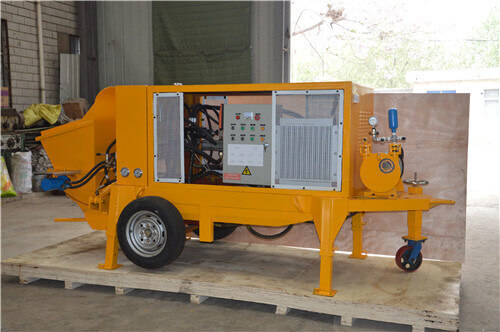 Shotcrete machine to join injection slurry is dry, such as concrete, cement, etc., are not add water or add a small amount of water. Join is uniform mixing of mixture, such as concrete, cement and water fully mixing, and then spray out. Because join was dry cement or concrete, therefore, when injection, nozzle need to add water, to keep up the injection effect and won't produce too much dust. Wet shotcrete machine is to use the water fully mixing concrete or cement, then spray, and with water spray, and does not produce dust, ensure the work environment.
Shotcrete machine transmission distance up to 200 meters, and already wet shotcrete machine injection slurry is mixing good viscosity of slurry, the vertical conveying distance can only reach 20 to 30 meters, horizontal conveying distance of 30 to 50 meters. The wind pressure of shotcrete machine reach 7 cubic can spray, wet shotcrete machine of wind pressure is 13 set just can work.
Wet shotcrete machine as the slurry is already mixed well, so it is not allowed to take a lot of manpower, and does not produce dust, and then to the workers and the environment impact is not big, suitable for all kinds of working environment.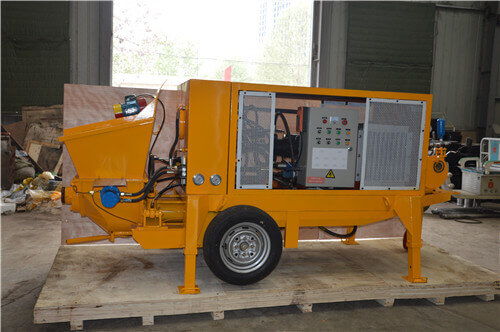 The springback of shotcrete machine rate of 15-50%, but also can lead to poor adhesiveness, especially underground construction, will be affected by the earth's crust change and deformation, the division and damage. Wet shotcrete equipment is the most resilient rate to reach 10%, and because the size is according to the water cement ratio mixing good before, so the adhesiveness is very high, not easy to deformation, along with the change of the earth's crust on the importance of safety in production.
Operators of shotcrete equipment takes up more, due to produce large amounts of dust, not only affect the environment, also for safety production and physical harm is bigger, the workers and downhole operation.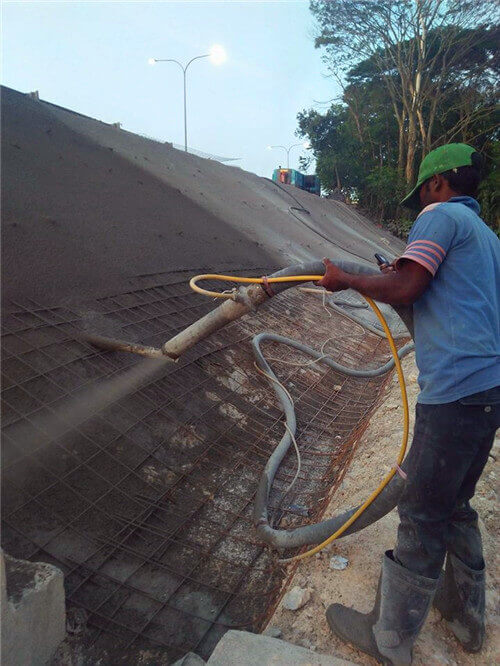 Gains provide efficient and high quality shotcrete machine, if you want to consult external wall insulation board with shotcrete equipment price, you can send email to us, our email address is sales@leadcrete.com.