Refractory pan mixer for mixing castable materials in steel plant
2019-01-22 11:19:39
Refractory pan mixer is mainly used for mixing refractory materials in steel plant, usually it work with wet refractory shotcrete machine. Different with common concrete mixer, refractory pan mixer have many high wear-resistant steel liners bolted in pan mixer inner wall. It greatly improve the service life of refractory pan mixer. On the other hand, refractory pan mixer is also equipped with water pump, it could add water to the mixer from three different directions through three water line. Ensure that mix even make refractory materials and water. Time Relay could control water pump start and stop. There are five different purposes mixing arm and blade, used separately for mixing shaft, bottom and wall. They could effectively avoid refractory adhesion sticking drum inner wall.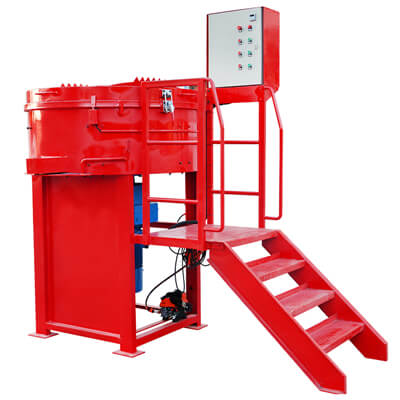 There is bag break device in the mixer cover, easy to break refractory bag. In order to protect operator open the cover and avoid the mixing shaft hurt operator. Limit switch is equipped under the top cover of the mixer. Once the cover is no longer in contact with the limit switch, the mixer will stop working automatically.


Nowadays, we have LRM100, LRM250, LRM500 and LRM800 four different model refractory pan mixer for option. Their batch capacity is 100kg, 250kg, 500kg, and 800kg. Lead equipment have exported refractory pan mixer to Egypt, Qatar, Mexico, and UAE etc. country, receiving better feedback from customers because of better mixing effect.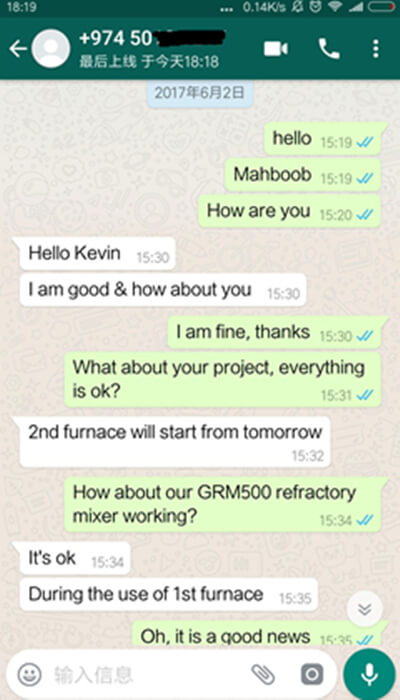 Better feedback from Qatar customers considering that many customers' voltage is different with ours, Lead Equipment could also customize suitable voltage according to customers' local voltage. More detailed pan mixer for refractory working video, please check the below working video:https://youtu.be/CjC4OSL2VHM
If you have any project need pan mixer, please tell us freely.