Refractory dry mix gunning machine in China
2018-02-07 10:45:17
Refractory dry mix gunning machine is specially designed for spraying refractory materials in steel plant. Refractory dry mix gunning machine in china have large different with common dry mix shotcrete machine. Usually, refracotory gunning machine is equipped with ABB frequency inverter, could achieve variable output in the use. High pressure water pump could provide pressure water in the nozzle, pressure water come through water ring and atomize, mixing evenly with refractory materials.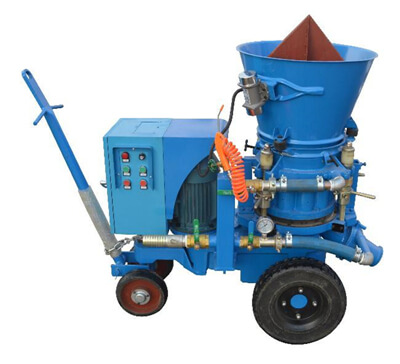 LZ-3ER refractory gunning machine (3m3/h)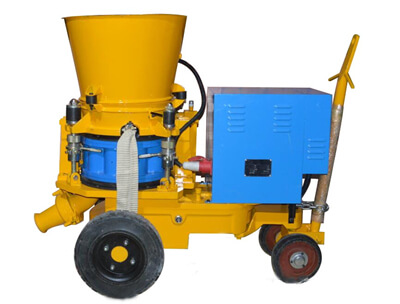 LZ-5ER refractory gunning machine (5m3/h)
Refractory gunning machine in China is equipped with new type pre-dampening nozzle assy, there are two set needle valves, could accurate adjustment of water in the use, greatly reduce the dependence on the operator skills.
Compared with common dry mix shotcrete machine, China refractory dry mix shotcrete machine have some outstanding feature, such as low rebound, low dust, Reduce refractories waste in the project. As we all know, refractory materials price higher than common concrete, saving waste is equivalent to save money for customers.