Hose pump for pumping bentonite in TBM project
2019-08-03 09:15:53
Hose pump have wide industries application because its unique working principle. Like Human digestive system, hose pump is also named as peristaltic hose pump.

Hose pump working principle

The squeeze hose is U-shape in pump house, when rotor drives roller to rotate, hose is deformed. After the roller rotate, the deformed hose recovery by its elasticity. Thus the negative pressure in this hose in generated, sucking slurries, and discharging through outlet under roller's push, finally forms pressure conveying of slurries.
Different other kind pump, hose pump have much outstanding advantages, such as: no seals and valves, self-priming, only hose contact with materials, other mechanical parts don't contact with squeeze hose, dry-running without damage and reversible etc.
Hose pump for pumping bentonite

Considering that hose pump these feature, hose pump is ideal choose for TBM project. Squeeze hose pump is used for pumping bentonite in the TBM project.
In China, Lead company provide hose pump for China Railway Engineering Equipment Group Co., LTD, biggest manufacturer of TBM. Nice quality and working effect, Lead hose pump received better feedback from customers.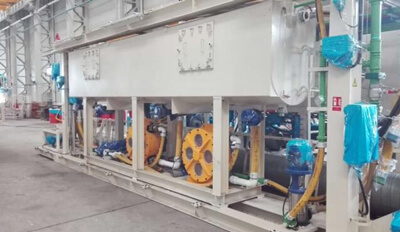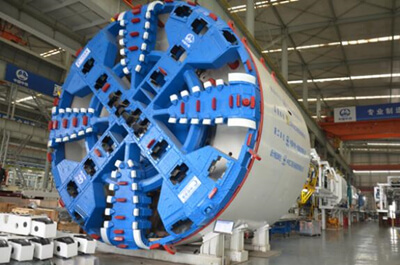 Lead hose pump for TBM