Foam concrete on tip of houses for heat insulation
2019-08-02 10:15:55
Foam concrete house is warm in winter, and cool in summer. Because foam concrete has its unique performance- thermal insulation. Due to foam concrete for heat insulation contains a large number of closed pores, these pores form special structure so that foam concrete has heat insulation performance.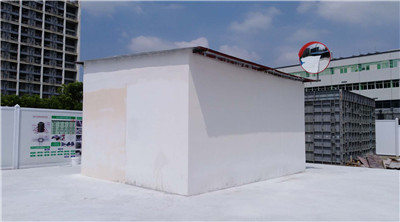 Foam concrete is used as the thermal insulation layer of the roof. It not only has the advantages of low thermal conductivity, high compressive strength, anti-aging, non-combustion, simple construction, but also foam concrete for roofs insulation can be used as a leveling layer. Therefore, the application of foam concrete manufacturers is getting more and more people favor.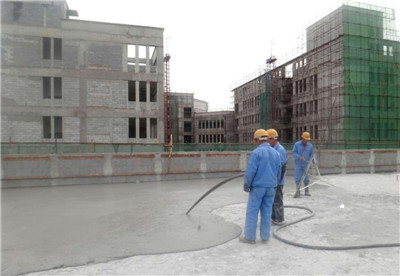 However, due to the premise conditions of the equipment, construction process and construction, the construction quality of foam concrete is quite different. In this paper, we put forward the common quality problems and corresponding solutions in the construction process of roof insulation layer for your reference.
For foam concrete manufacturers, the key to density control is the amount of foam added, so the direct influence factor of density is cement foaming agent. The more stable the foam produced by the cement foaming agent, the better the density, and the lower the density of the foam concrete. On the contrary, the stability of the cement foaming agent is not good, and it is possible to design a density of 400kg/m3, and the foam concrete pouring is 500 kg/m3. It is also possible that the density of the upper and lower sides is different, that is, the density is not uniform, and such a problem is more obvious in the wall pouring of the foam concrete for houses heat insulation.


The direct influencing factor of thermal conductivity is the density of foam concrete. The key factor of density control is cement foaming agent. Correcting a misunderstanding in the industry: It is generally believed that the thermal conductivity is directly related to the closed cell ratio. Actually, according to our test for different closed cell rate foam concrete blocks with a density of 200kg/m3, foam concrete with high closed cell ratio and closed There is no significant difference in thermal conductivity between foamed concrete with low porosity and 0.059W/(m.k).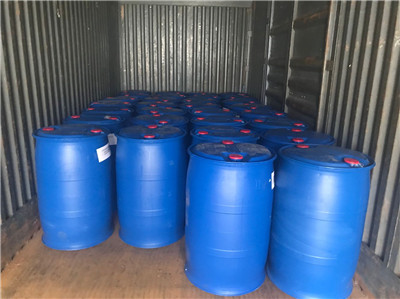 In summary: cement foaming agents will have an impact on strength, water absorption, casting height, density and thermal conductivity. It can be seen that it is also crucial to choose a good quality foaming agent in the construction of foam concrete manufacturers.
We provide different capacity foam concrete machines from 5m3/h to 100m3/h, and related foam concrete equipments, such as, foam concrete wall formworks, foam concrete block moulds( iron and plastic for your choice, clc hollow blocks bricks moulds molds and clc solid blocks bricks moulds molds), foam concrete block cutting cutter machine, lightweight wall panel machine, etc. If you are interested in foam concrete house, roof, wall, wall panel, clc blocks, and so on, you could feel free to contact us.