Price quotation of grout mixing plant in 2019
2019-04-22 14:41:08
Recently, most customers have been consulting me for the latest price of grout mixing plant in 2018 and the latest grout mixing plant price list for 2019.
The grout mixing plant is widely used for following grouting work:
1. Grout mixing plant for civil engineering - dam, tunnel, subway, mine, soil nailing wall, curtain, anchor, cable trench and anchor grouting;
2. Grout mixing plant for building structure - building and bridge repair, foundation reinforcement, slope support, soil compaction, rock grouting;
3. Grout mixing plant for engineering - underwater foundation, offshore platform, coast foundation grouting reinforcement
4. Grout mixing plant for mine application - roadway reinforcement, backfill, waterproof grouting.
If you think that the grout mixing plant is not suitable for your project, it can't meet your requirements, in order to recommend a suitable type and the best price about the plant faster.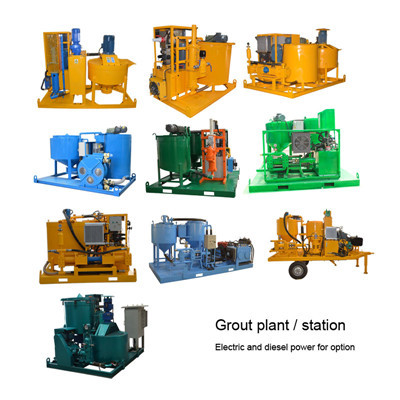 Please help us confirm the following:
1. What project will use grouting machine, dam grouting, tunnel grouting or other?
2. What kind of pressure do you need, maximum pressure 50 bar, 100 bar or more?
3. What output do you need, up to 200L, 150L, 100L or less?
4. Do you want a plant with an electric motor or a diesel engine? If you want to use the station with a motor frying pan, please also confirm the voltage of the site. Is it 3 phase, 380v, 50hz or something else?
5. Do you need mixers and mixers made of stainless steel or other materials to save some cost?
If you don't know the answer is no problem, Leadcrete also has its own technical team and research and development capabilities, please send your request about our grouting plant, we will provide solutions according to your requirements for your discussion.
Therefore, please do not hesitate to contact us for any problems or requirements about the price quotation of grout mixing plant in 2019. Once the detailed requirements of the plant are confirmed, we will provide you with a better solution in the first time.
Contact us today for more information on the grouting business and price quotation of grout mixing plant! Email address: sales@leadcrete.com.