Spray concrete machine for sale
2019-04-19 11:46:16
Leadcrete spray concrete machines are mainly used for dry-mix concrete spraying in swimming pools, tunneling, mining, underground engineering, culvert, subway and slope stabilization etc. The explosion-proof type concrete spraying machine is suitable for coal mining, chemical mine and other places with high combustible gas.
Leadcrete spray concrete machines have gained trust of customers from overseas again. Leadcrete spray concrete machine has Aliva similar dry spraying process and will be sent to South Africa at the end of this month.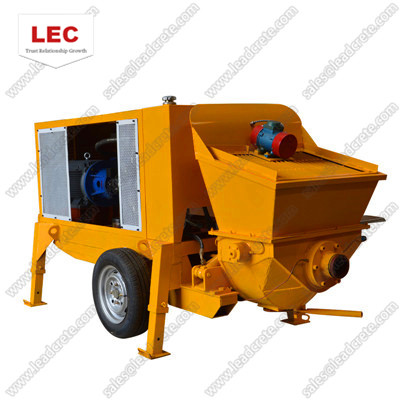 Concrete spraying machine features:
1. New straight-through rotor, macromolecule elastic chamber, combined and soft discharge elbow and rubber liner prevent concrete sticking and blocking in the machine.
2. Enlarge feeding inlet facilitates the continuity of concrete output. Air flow can be set at a certain rate, also can be adjusted timely to ensure the continuity of the concrete and accelerator.
3. Wear parts are made of the materials with unique structures. Elastic and automatic clamping device improves tightness of the machine and reduce the wear of parts.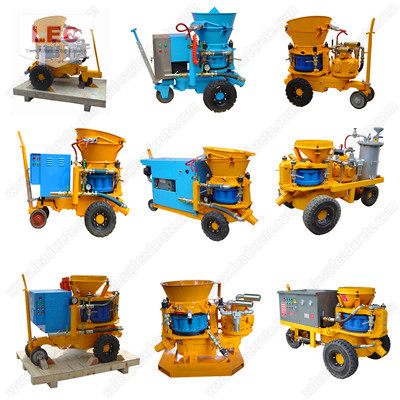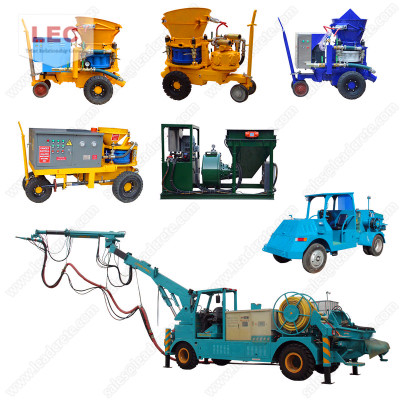 Spraying concrete machine for tunnel project/ Engineering characteristic:
China one tunnel has 11.54 kilometer, max depth 327 meter. The geological conditions in the area are complex, and the geological areas along the goaf, harmful gases, karst, and collapse columns are widely distributed. Pumping wet shotcrete uses PLC control delivery volume, saved costs. High pressure force long conveying distance and high construction efficiency. Wet shotcrete make the construction area more tight and uniform.
Since we started production, the possibility of equipment failure is small and the operation is very stable. The important thing is wireless remote control, which is very simple to operate, which reduces labor intensity. It saves us a lot of costs and is very worthwhile. The pump wet concrete spraying machine works very well.
Customer satisfaction is our eternal pursue. If you have the same need of spray concrete machine for sale, you can contact us directly. Email address: sales@leadcrete.com.