Plastering pump for sale in Dubai
2019-09-23 17:27:56
Last week,
our 4 electric mortar LMP7/35
plastering pump
is sent to our customer
in Dubai
, the customer has carried out the basic treatment of the project, their project has high requirements for the mortar plaster, the working pressure needs 30 bar, the output needs 2m3/h, the hop volume needs 200L, With a horizontal transport distance of 70m and a vertical transport height of 20m, our
LMP7/35
is ideal for customers. Our maximum material particles are 6mm.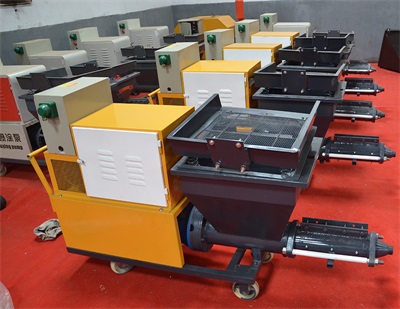 It can transport larger stones. Our
LMP7/35

plastering pump
is a single-cylinder single-acting piston plaster pump designed to transport and spray mortar or plaster. The
Dubai plastering pump
has the advantages of compact structure, reliable operation, low failure rate, convenient cleaning, easy maintenance, high pumping pressure, so it is widely used in tunnel excavation, maintenance, mining engineering, dam construction widely used in mortar spraying, pumping grout. , bridge and foundation treatment.
The pump has also been used in the pumping and spraying of plaster and putty for civil construction.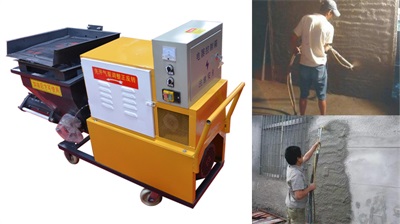 Our
plastering pump for sale in Dubai
offer the following advantages:
1. Single-cylinder single action, ball valve, fast clamping connection, easy to operate and clean;
2. The specialdesign edrubber parts are connected to the inlet and the rear port, which is easy to remove.
3. V belt and gear transmission, high efficiency, low failure rate;
4. The special design of the working valve cavity ensures that the mortar flows easily, the resistance is small, and no precipitation;
5. Screen with rubber spring and conical bolt installation, easy to remove;
6. The mixing shaft in the hopper is directly connected to the piston rod, so the shaft moves in sync with the piston rod, effectively preventing mortar precipitation.
7. Equipped with a special mortar nozzle, the spray operation is smoother, continuous and effectively reduces rebound. Because it is a piston instead of a screw, overcoming the screw-type disadvantages, easily damaged parts do not need to be replaced frequently, only 3-5 months of replacement. Save time and money.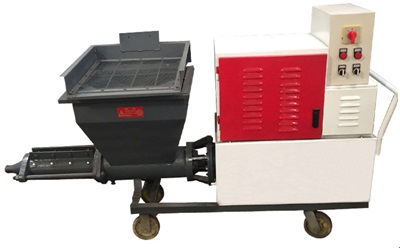 If you want to know about plastering pump in Dubai, please contact us freely. Email address:
sales@leadcrete.com