New Design LDH75/100 Vertical Grouting Pump
2021-08-06 10:57:06
New Design LDH75/100 Vertical Grouting Pump
The LDH75/100 high pressure vertical grouting pump is designed and made for permeation grouting, compaction grouting, backfilling grouting, curtain grouting, high pressure split grouting etc, grouting methods. Mainly for grouting cement, mortar/plaster, bentonite and other additive material.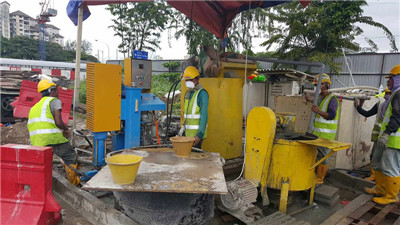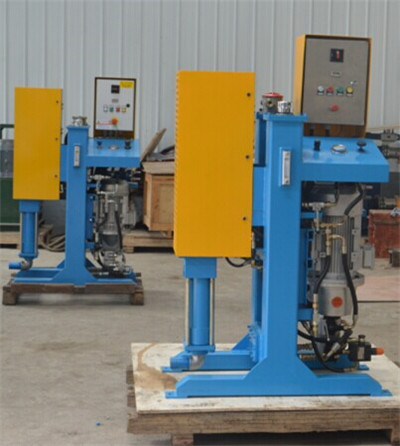 LDH75/100 high pressure vertical grouting pump main features as below:

1. Compact structure, light weight, easy operate, low maintenance cost;
2. With digital display counter: it can display at any time, and can accumulate work times;
3. Flow and pressure can be adjusted step-less;
4. Equipped with emergency unloading valve: in case of an emergency, it can be load-off instantly;
5. In low pressure, it will be flow-converging of two pumps; In high pressure, there is only one pump work. Low pressure and large flow, high pressure and low output;
6. With full-hydraulic shaft device, stable and reliable operation;
7. Cooling type: water-cooling and air cooling; Suitable for hot and cold areas.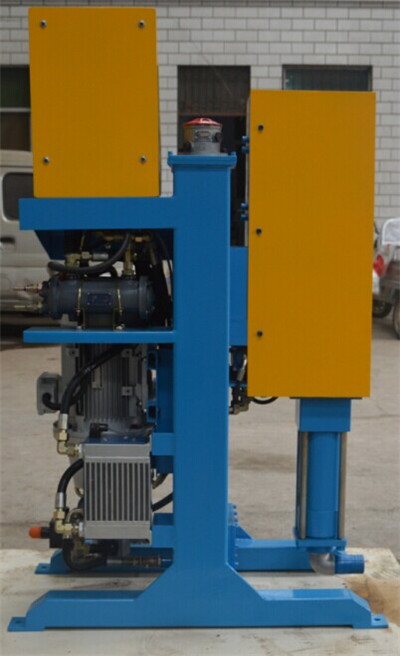 We also have other hot sale grout pump for sale.
LGH95/165PL-E high pressure grouting pump was used for tunnel boring machine. For the LGH95/165PL-E high pressure grouting pump, it is a horizontal hydraulic pump used for pumping fluid mixtures, such as cement slurry or bentonite slurry, etc. For injecting in the sub-soil for soil consolidation, piling or even for long transport of material. The equipment adopts two pieces of High Pressure Plungers to stabilize the consistency of the grouting flow. Grouting pressure and displacement is step-less adjustable.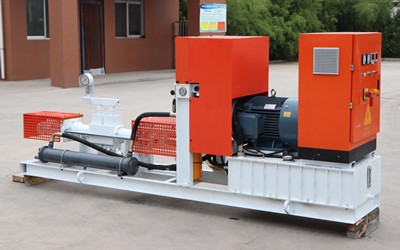 The LGM80/50PLD-E double plunger hydraulic grouting pump is designed with two low-wear plunger pumps. With double acting ball valve, low pressure surge, variable pressure and flow function. Therefore, the pump is suitable for all grouting work with a maximum particle size of 8mm, for example, pumping backfill mortar after tunnel lining, grouting in soil, foundation stability, waterproofing, tunnel lining, underwater foundation, bridge deck, deep layer Well casing, oblique grouting, etc.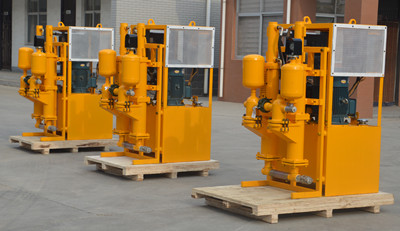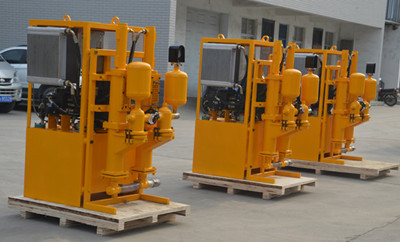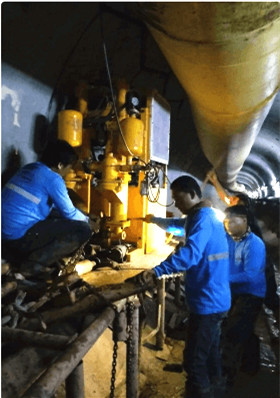 If you are interested in grout pump, please contact us freely, sales@leadcrete.com.

Before we send quotation, please let me know the following question:
1. What's pressure and flow of the pump you need?
2. What is the water cement ratio, any sand in?
3. About the power: electric (voltage and frequency) or diesel do you need?