China mortar pump manufactures
2018-04-24 19:18:43
High pressure mortar spraying machine is a Screw Pump high-pressure mortar spraying machine, with advanced technology, simple operation and maintenance, China mortar pump can be operated skillfully without special training. Basically no ash falls, water, and material, the cost can be reduced more than 20%; Co-mortar operations, such as cement mortar, but also for paint, lacquer, relief effect coatings, waterproofing materials, refractory materials, such as spraying operations, is used for housing protection, paint, paste on the bottom of suitable models. Project quality assurance; a multi-purpose machine that can spray mortar, fire protection materials, refractory materials. Simple operation; speed, high efficiency, low labor intensity. And it carries with an air compressor.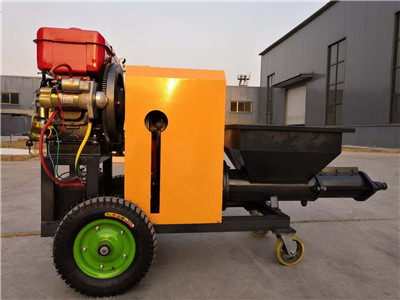 Adapted spraying material of mortar pump manufactures included:
Putty powder, paint, latex paint, lacquer, cement mortar, dry mortar, thermal insulation, waterproofing materials, fireproof materials, insulation materials, sound-absorbing materials and other water-soluble material.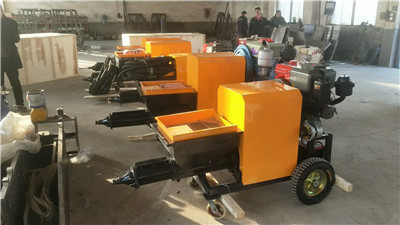 Mortar pump for sale is designed to grout cement, mud, slurry, mortar spraying, etc. It's commonly used in backfill and consolidation grouting in road, highways, tunnels, railways, hydroelectric power station and underground chambers construction. China mortar pump manufactures we believe that good quality can give us survival, thus we only provide you top products. All the products with high quality meet international standards and highly estimated by all clients at home and abroad.