Mortar plastering machine for sale Philippines
2018-12-11 10:08:47
Last week, our 4sets electric mortar LMP35/30 type mortar plastering machine send to our clients Philippines.
The clients projet is foundation treatment, their project has a high demand a for mortar plastering machine, working prsuure need 30bar, out put need 2m3/h, hopper volume need 200L, and the horzontal transport distance need 70m, vertical delivery height need 20m, our LMP35/30 very sutable for clients.
And our Maximum material particle is 6mm. it can transportation larger stone.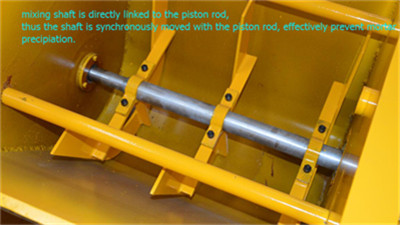 Our LMP35/30 piston mortar pump is a piston pump with one single cylinder & single acting, mainly was designed for conveying and spraying mortar or plaster. This pump has compact structure, reliable operation, low failure rate, convenient cleaning, easy maintenance and high pumping pressure etc. advantages.
So it has widely been using for mortar spraying, pumping and grouting in tunnel excavation and maintenance, mine engineering, constructing dams, bridges and foundation treatment etc. projects. The pump also has been using for mortar and putty pumping and spraying civil buildings.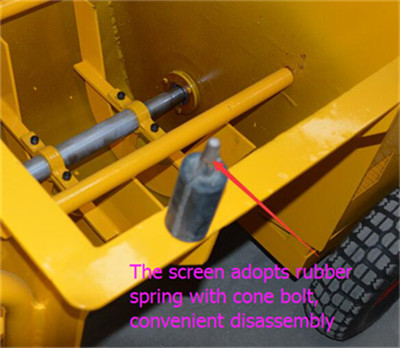 Our mortar spray pump have very advantage as following:
1. Single cylinder & single-acting, ball valve, quick clamp connection, operation and cleaning conveniently;
2. Adopt special design rubber parts to connect to the feeding and back port, easy to disassemble;
3. V belt and gear transmission, high efficiency, low failure rate;
4. The special design of the working valve chamber ensures the mortar flow easily, small resistance, no deposition;
5. The screen adopts rubber spring with cone bolt installation, convenient disassembly;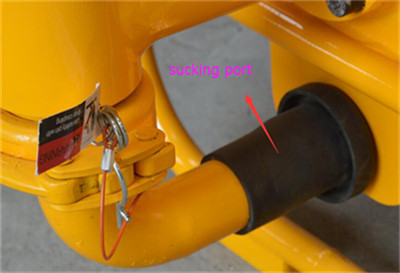 6. The mixing shaft in the hopper is directly linked to the piston rod, thus this shaft is synchronously moved with the said piston rod effectively prevent mortar precipitation;
7. Equipped with special mortar nozzle, making spraying operation more smoothly, continuously and reducing the rebound effectively.
Because it is piston type not screw, It overcomes the disadvantages of screw type, the easily damaged parts not need frequently change, just need 3-5month change. Save time and cost.