Industrial hose pump have wide application because of its simple structure and easy operation. Hose pump could be used for pumping different materials changing different squeeze hose according to materials feature. Now, our company could provide Natural Rubber hose, Nitrile Rubber hose, EPDM hose, Fluorine Rubber hose and Food Grade hose.Chinese hose max. working pressure is usual 1.6Mpa, service life is 800 hours, while France Trelleborg hose max. working pressure is up to 2.5Mpa, for small pump, even be up to 3Mpa, service life is 1200 hours.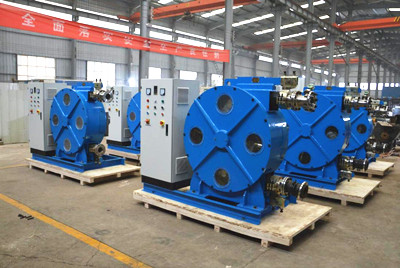 One Russia customer purchase nine sets of hose pump for pumping lime milk from our factory. According to customer's different output requirement, we recommend LH15-200, LH76-770B, LH100-915B and LH125-915B hose pump. Considering that customer require working pressure is low, we choose electric motor power 15Kw for LH76-770B, LH100-915B and LH125-915B.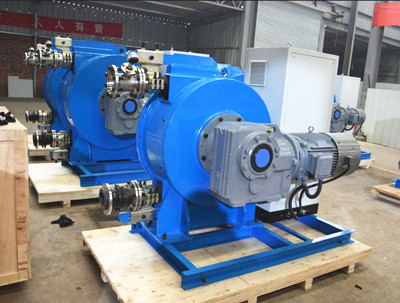 Every model hose pumps are all equipped with frequency converter, electric control box, because customer want to achieve variable output. For LH76-770B, LH100-915B and LH125-915B hose pump, we add digital pressure gauge. Digital pressure gauge could clearly show For LH15-200 hose pump, we add electric contact pressure gauge, achieving hose pump could stop working automatically when the maximum set pressure is reached. LH76-770B hose pump and LH125-915B hose pump, we could add rubber double ball soft joint, which could effectively reduce vibration at the joint.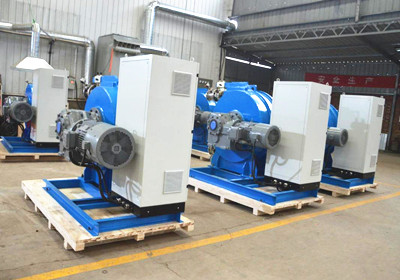 When hose pump is finished, Russia friend visit our factory and test hose pump working performance. Russia friend is very satisfied with our pump, and willing to open much more cooperation opportunity in the following time.
In order to recommend the suitable model hose pump for your project, please let us know output capacity and working pressure you require. Want to know much more detailed product information, please check our website: www.leadcrete.com