The characteristics of lightweight foam concrete
2018-06-01 11:38:37
Lightweight foam concrete manufacturers mainly through the foam machine's foaming system, the foaming agent is fully foamed mechanically, and the foam and cement slurry are evenly produced.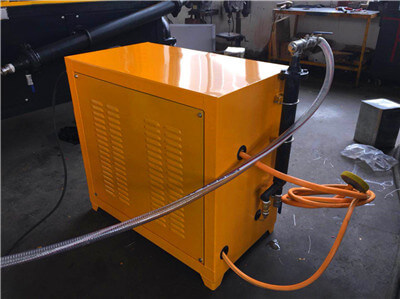 In terms of characteristics, the dry bulk density of lightweight foam concrete is equivalent to about 1/5 to 1/8 of common cement concrete, which can reduce the overall building load. In terms of integrity, the construction can be poured on site and it can be tightly integrated with the main body, leaving no boundary gaps and vent pipes. The porosity of the lightweight foam concrete makes it have a low elastic modulus, so that it has a good absorption and dispersion effect on the impact load. The cast-in-place lightweight foam concrete has low water absorption, relatively independent closed foam and good integrity, so it has a certain waterproof performance.
In addition, its construction speed is fast: just use a simple lightweight foamconcrete machine to achieve automated operations, and also has a certain environmental protection, the overall cost is relatively low.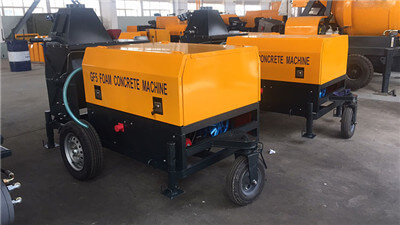 For the lightweight foam concrete machine, which is easy to operate, mobile and low cost; Pumping system, foaming system and mixing system assembles as a whole, convenient to use.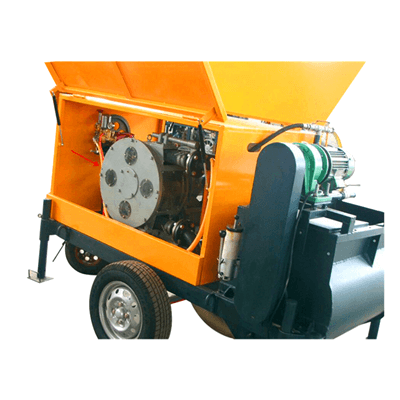 The lightweight foam concrete machine also has the continuous feeding system and water supply system, with high pumping height and low power requirement.
Using the lightweight foam concrete machine, many cellular lightweight concrete products can be produced, easy to operate. It also used to filling voids, low cost and good performance.