The features of large-scale foam concrete machine
2018-03-14 17:43:36
LD35 cement foam concrete unit is a large hydraulic power foam concrete plant, which consists of a hydraulic system, mixing system, automatic foam generator, digital control system, duplex full hydraulic pump structure, high pressure output, big output quantity, can meet site requirement to pump to high rise building.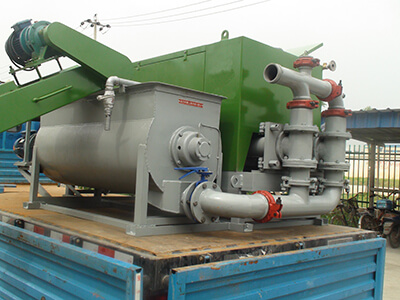 This equipment can be coupled to automatic batching and control system, where the material can be loaded as per the mix design programmed in the control panel.
Application of this foam concrete machine
1. Our plant can be used for site for providing insulating layer on the floor. It can adjust the density according the mix design to get strength from 250-1600kg/m3.
2. Our plant can used carrying out roof insulation for refrigerated storage space. Besides, it can be used for filling in the tunnel and Mined space, etc.
3. Our plant can be used for producing from concrete for lightweight composite insulation panels and foam concrete blocks etc.
Besides foam concrete machine, we can also supply foam agent and block mold. We can customize the mold according to the size you require.