Industrial heavy duty peristaltic pump for sale
2018-12-08 13:12:40
Industrial peristaltic pump is also named as hose pump, only squeeze hose is contact with materials in the working use. Rotor drive rollers to rotate, make squeeze hose is deformed, after the roller rotate, the deformed hose recover by its elasticity.
Thus the negative pressure in this hose is generated, sucking slurries, and discharging through outlet under roller's push, finally forms pressure conveying of slurries.
Heavy duty peristaltic pump is transported in the chemical unit with the filter press. Before the manufacturer used the imported screw pump, the high cost of the repair due to the high repair failure rate is replaced by our pump. The maintenance cost is reduced by 50% and the cost is saved by 30% press time, running well.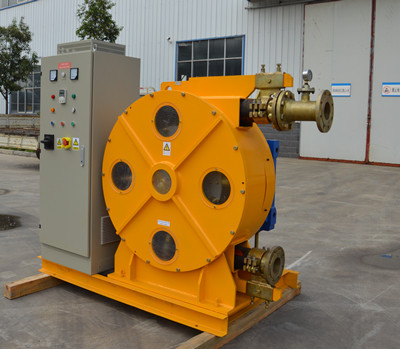 Industrial peristaltic pump for sale could be used for pumping different materials by changing different materials squeeze hose.
Nowadays, our squeeze hoses are divided into natural rubber (NR), nitrile rubber (NBR), EPDM, food grade squeeze hose. Usually, industrial peristaltic pump could not only independent as a whole for pumping slurry, but also together with other machine as a whole used for pumping and spraying concrete and bentonite.
Like LDS1500, peristaltic pump work with hopper and hydraulic station, used for pumping and spraying concrete in dome, swimming pool project.
On the other hand, we provide our peristaltic pump as TBM part for pumping bentonite in subway project.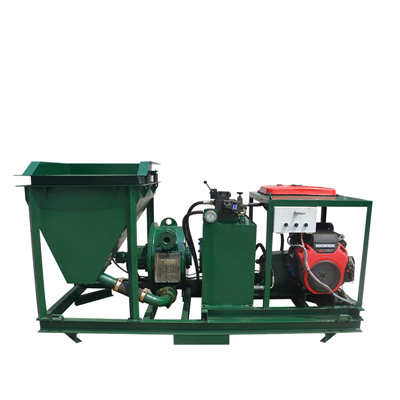 Usually, squeeze hose is only wear part for hose pump, Chinese squeeze hose service life is 800 hours, working pressure is up to 1.5 Mpa.
While France Trelleborg squeeze hose service life is 1200 hours, working pressure is up to 3Mpa. We could project suitable squeeze hose for customers according to customers' project demands.
More detailed product information, please check the below video link:www.leadcrete.com