Hydroseeding machine for lawn mower
2018-09-14 10:27:38
Hydroseeding is perfect for the large hydroseeding projects on mine reclamation, highways, commercial and industrial sites and more. With the PB series hydroseeding machine for lawn, you can do professional quality hydroseeding projects, fiber mulching, fertilizing, straw tacking, foliar feeding, dust control, remote watering and a number of other efficient, cost effective and profitable applications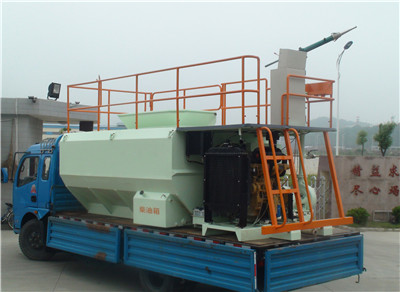 Hydroseeding machine for lawn also has the power to mix and apply a wide variety of liquid, powdered and solid consumables for landscape, soil building, erosion control, cleaning, and industrial uses.
Some clients want to know how many squares can the hydro spray grass seed machine spraying in a day. The answer is about 2000 square meters per day. 5 cm, conditions allowed (earth, water, auxiliary materials are not delayed) can be achieved, It is according to 8000L tank capacity calculation.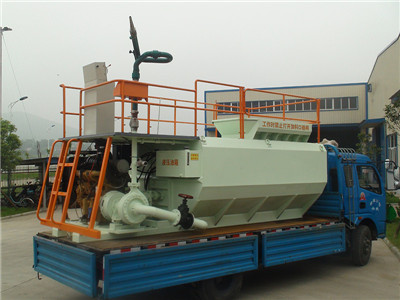 For the PB8083 seeding machine for slope, effective volume is 7200L. Single tank spray 5 cm, the theory can be sprayed 144 square meter. Daily spray about 14 tanks and above, can achieve 2000 square meters. The hydraulic grass seed spraying machine sprays quickly, 10 minutes or so a can of material, adding water and soil mixing takes some time, the normal completion of a can of material takes 30-40 minutes.
The spraying height of the soil grass spraying machine is related to the soil quality, the power of the diesel engine, the gradient of the slope, and the material concentration. Generally, the direct injection is 20-50 meters, and adding hose could reach to 30-100 meters.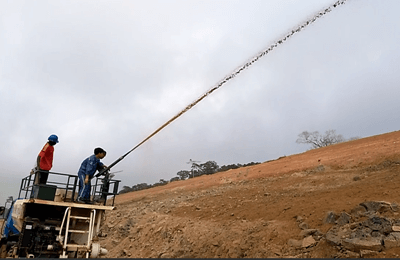 As for the soil used by the hydroseeder machine for sale, ordinary planting soil and excavated soil both could be used by the hydroseeding machine. Whil it needs to be screened with a sieve machine. The max aggregate size of the soil no more than 2cm. Usually sandy soil, clay soil and shale soil are common in China and some countries.
The proportion of sand in sandy soil is relatively large. The disadvantage is that it is easy to precipitate. It is necessary to add the substrate, and increase the amount of binder to achieve the effect of spraying. The advantage is that it is better to sieve.
Clay soil is more common in some areas and countries. The advantage is that the spray effect can be achieved without adding too much adhesive and substrate. The disadvantage is that it is not easy to screen.
The shale soil is more common in place and site. It is not easy to screen. The customers often smash the shale soil. This kind of soil is not good for spraying.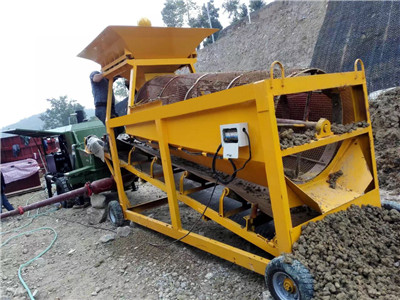 It is not recommended to pulverize the soil for spraying when using the hydroseeder machine. After pulverization, a large amount of granules are produced. It is insoluble in water and is not easy to grow and germination. It can be sieved with a soil sieveing machine to sift out stones and hard materials, leaving the fine soil. Adding the fine soil to the machine and spraying.
Lead Equipment produces quality hydroseeding machine for lawn mower. For more information about the hydroseeding equipment, please email us: sales@leadcrete.com