Hydroseeder in slope greening project
2019-08-14 16:45:25
The popularity of hydroseeder in slope greening projectr is soaring. The customer noticed that you sprayed it, and before you knew it, a beautiful lush lawn was growing. Gardeners find that their customers like it and it helps solve many of the problems they face.
The reason for the Chinese landscaping hydro seeder is very good. The seeds are suspended in a nutrient-rich slurry. Contact between the seed and the water in the machine triggers the germination cycle. The cover seals moisture and holds the soil in place. The seeds are at the desired depth for good results. The conditions are suitable for producing lush green lawns in a short period of time.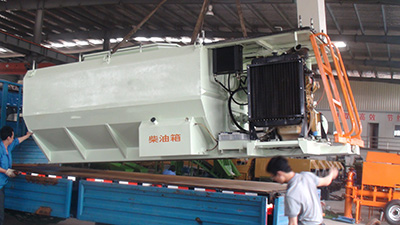 Application of the slope greening hydroseeder: application of spray technology in vegetation restoration and hydroseeder for slope greening project.
Advantage of hydroseeder used in slope greening project: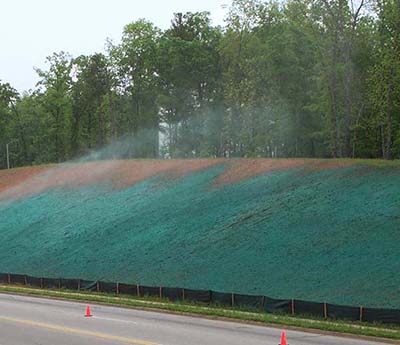 ♦ The main structural material is made of high quality structural steel. No matter how bad
The condition is that it ensures that the sower is strong and strong. It has a reasonable and generous appearance.
It is coated with imported paint to ensure no fading for three years.
♦Advanced technology, even for poor fluidity, non-blocking mud material
No stop, adapt to various materials, and the output pressure is large.
♦ Two hybrid models, blade mixing and round spray, enough to ensure spraying
The mixture is completely suspended and fully mixed during planting and is evenly discharged
The raw material mixture is once.
♦ Powerful, maximum lift up to 60m, and equipped with multiple types
Spray gun, the maximum operating range extends from 200 meters to 300 meters; fan spray
Nozzles or sprays are more suitable for close planting to meet a variety of requirements.
♦ This machine is widely used, not only for the spraying of rice, grass and trees.
Flowers, seeds and other crops are still being irrigated, fertilized, pesticide sprayed, etc.
Nursing, soil improvement work. This machine can also mix different materials such as seeds, fertilizers,
Soil conditioner, seed binder, moisturizer, straw, fiber covering material,
Yellow soil, red soil, sand and clay, evenly discharge a large proportion of high-concentration slurry
Super concentration.
♦ Our soil sprayers can also be used as hydraulic sprayers.