How to use the grouting pump?
2017-08-03 11:38:30
LGM130/20 grouting pump is a small piston grouting pump, single-cylinder double-acting universal pressure grouting machine, single cylinder double acting universal pressure grouting machine, small volume, light weight, high efficiency obvious advantages.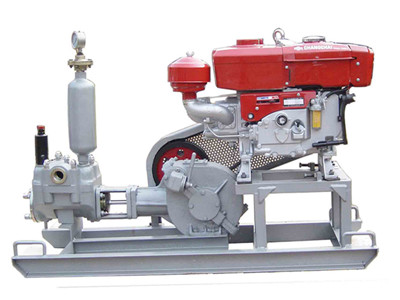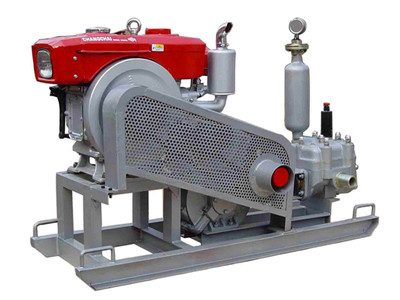 LGM130/20 grouting pump operation steps:
1. Start LGM130/20 grouting pump before confirm whether electric drill is reversing switch in R (forward);
2. LGM130/20 grouting pump electric drill is prohibited to hammer drill mode;
3. Check the screw off pressure tube and be sure to lock when the switch valve joint;
4. Drill speed adjustment to the maximum, hand electric drill switch fixed start, with wire switch control operation;
5. Axis and the pump has a hexagonal copper nut wrench (17), there is increasing iron dragon, this function is to prevent leakage, such as machine perfusion, here are the oil, please adjust the copper nut to appropriate level;
6. The maximum instantaneous pressure LGM130/20 grouting pump in 10000 spi, be sure to consider when filled water needle compression degree; Reduce risk;
7. LGM130/20 grouting pump in operation when using epoxy resin, please limit operation time of epoxy resin, can judge the temperature of epoxy resin, such as the temperature of epoxy resin has the sign of increase, be sure to immediately stop operation, quickly with special detergent to clean the machine, and really cleaned up;
8. LGM130/20 grouting pump ban perfusion including particle composition of liquid, such as resin mortar;
9. And be sure to immediately after with special detergent cleaning machine is about 2 to 3 minutes, after the cleaning to keep cleaning agents within the placer and avoid drug residues, leading to plug machine;
10. Please wear goggles when filled, lest medicament sprayed into eyes;
11. Pouring material is prohibited within the particles into the cup.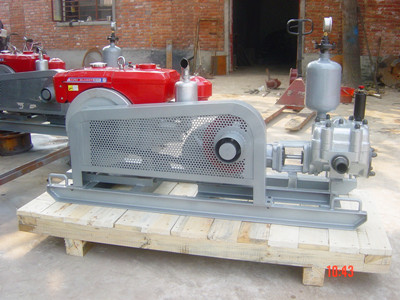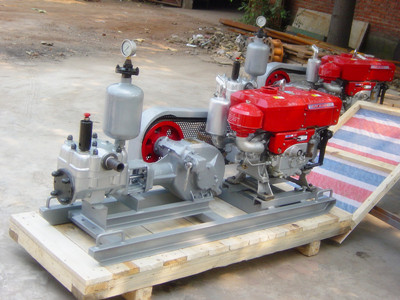 LGM130/20 grouting pump use place:
1. Small crack, honeycomb structure, secondary construction mend strong;
2. Polyurethane insulation spraying foaming agent, water seepage geological improvement; Such as subway, tunnel, continuous wall, water seepage check leakage, such as the structure basement wall at the entrance of water geology improvement;
3. The structure of small crack, honeycomb, secondary construction joint ooze water seepage;
4. Tunnel excavation and maintenance, mine engineering, water conservancy and hydropower engineering, slope reinforcement, large Bridges and high-rise building foundation treatment engineering, and the pressure grouting reinforcement of all kinds of underground engineering and so on.

If you have any need about grout pump, please tell us without hesitation. Our email address: sales@leadcrete.com. Mobile Phone: 0086-15736772513.