How to make foam concrete blocks?
2017-03-17 17:09:05
Foam concrete blocks have many uses around the home. Lightweight concrete blocks are a great kind of construction material that are not only easier to work with, but are also easy to make.
According to traditional methods, we should make foam first by a foam generator, then mix the raw material, at last we should put foam into the mixer machine and mix them again. This is very inefficient labor-wasting. To solve this problem, we design and manufacture LD2000 foam concrete mixer machine. This mixer machine is program controlled, including pump system, mixer system and foaming system. It means all the procedures and be done in one machine.
The strength and curing time depend on the mixing uniformity, and the uniformity depends on the performance of the mixer machine you use. Our foam concrete machine can ensure the mixture reach the right consistency.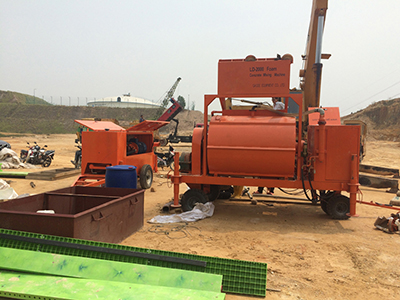 We can also supply hose pump for you to transport the foam concrete pump to mould. But if you choose our wire cutting machine to cut the foam concrete block, the efficiency would be improved once more.