Electric operated positive displacement piston cement grouting pump is designed to perform wide variety of applications for pumping different materials like cement solution, slurries and especially for grouting cement mortars. It uses high pressure air from the compressor to run the pump which generates a pressure up-to 100bar. The pump is majorly used in construction and mining industry for injecting material into wide and medium size gap in beams, columns ,basement walls and flooring, lift shaft concrete wall fill-up etc. In mining industry it is used to fill up cement solution where there is a gap exists between structure and rock and for soil stabilization.
These pumps are professionally used in grouting. A broad range of application has been found of grouting pumps.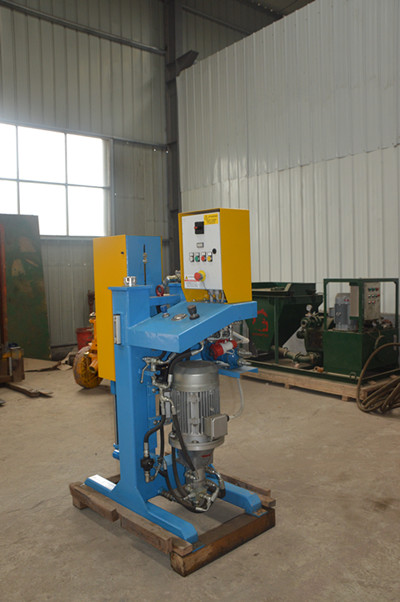 The high efficient cement grouting pump should have a large discharge volume adjustment range. Generally, the change between the final grouting amount and the initial grouting amount is 8-10 times. The final grouting volume is small, which proves that the filling and compaction is good. The grouting pump should have reliable pressure control capabilities. Because the grouting "filling and compacting" is bound to cause overpressure of the grouting pump, the pump should reduce the slurry discharge in time to reduce the flow resistance of the slurry in the gap, so as to avoid grouting and fracturing and road bump , Mechanical accidents, etc. The grouting pump preferably has the performance of automatically adjusting the discharge amount as the grouting pressure changes.