Gunite machine supplier in Jordan
2017-12-13 10:30:18
Leadcrete is one famous gunite machine in China, leadcrete there is tens types gunite machine for sale, Leadcrete has sold hundreds gunite machine to Jordan market.
Leadcrete gunite machine were widely used for slope protection in dam project, also could be used for build swimming pool, of course, many other people use wet gunite machine for tunnel project.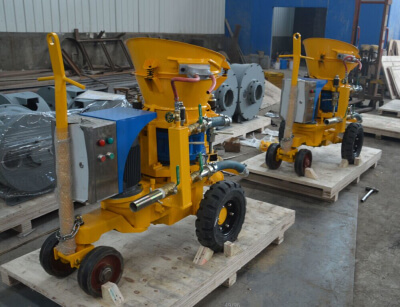 Leadcrete gunite machine with reasonable design, convenient to move, it is also convenient operation and longevity of service, when spraying, spraying flow is even, continuous and steady,
Max. advantage is when use leadcrete gunite machine it is easy to adjust the press between sealing plate and rotor disk so as to no air and dusk leak, make sure spraying performance and spare parts working life, the design get good comments from Jordan gunite machine customers.
leadcrete is the main gunite machine supplier for Jordan market, especially 5m3/h dry gunite machine, many Jordan customers used the type gunite machine for slop support. Of course, some customers choose bigger output 9m3/h for slop support projects.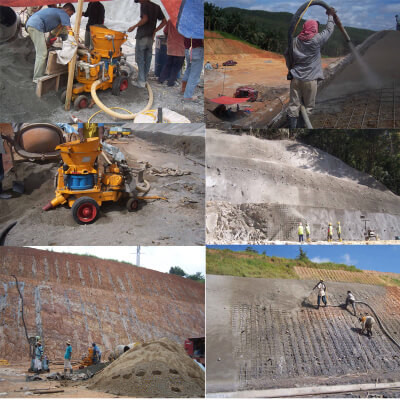 Do you want to know the price of the gunite machine, do you know how to choose one suitable type gunite machine for your application? In order to offer best gunite price for you, we need to confirm which gunite machine is suitable for your projects. so please help us to confirm the following questions:
What application will you use the gunite machine for, would you like dry gunite machine or wet gunite machine, for slope protection or other?
What's the max. aggregate size of the material, less than 10mm, 15mm?
What's the output do you need, 3m3/h, 5m3/h or 9m3/h?
What's the conveying distance, less than 200m?
What's the voltage at work site, 3 phase, 380v, 50HZ or other?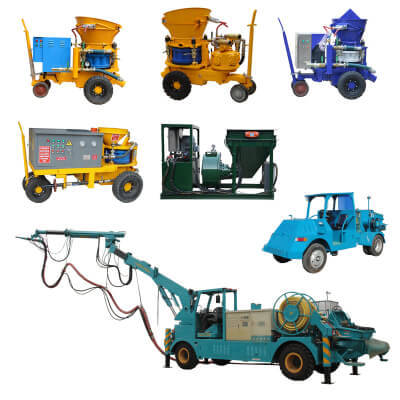 Tell us your detailed demands to +86-13939067523 or email to sales@leadcrete.com , suitable type and the best price will be offered to you. Please believe leadcrete is the trust gunite machine supplier in Jordan.