Grout Pump Price in South Africa
2021-06-07 21:19:27
Grout Pump Price in South Africa
Lead Equipment is an expert grout equipment supplier with large product line, including piston-mechanical grout pump, plunger hydraulic grout pump, hose grout pump, grout mixer pump etc.
Lead grout pump is a unique supplier with ISO 9001:2008 and CE certificate in grout pump products in China, our products have been exported to the South Africa , USA, Canada, India, Malaysia, Pakistan, Korea, Bahrain, Nepal and so on.
Grout pumps are mainly used in anchor grouting, consolidation grouting in road, railway, tunnel, metro, hydropower station, dam grouting etc. projects.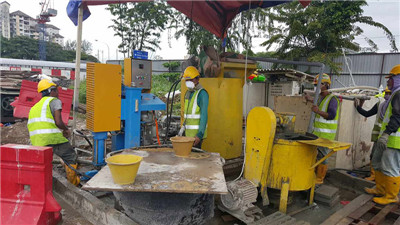 The Features of our hot sale vertical grout pump:
1. Flow and pressure can be adjusted step-less.
2. With full-hydraulic shaft device, stable and reliable operation.
3. Compact structure, light weight, easy operate, low maintenance cost.
4. Cooling type: water-cooling and air cooling; Suitable for hot and cold areas.
5. With digital display counter: it can display at any time, and can accumulate work times.
6. Equipped with emergency unloading valve: in case of an emergency, it can be load-off instantly.
7. In low pressure, it will be flow-converging of two pumps; In high pressure, there is only one pump work. Low pressure and large flow, high pressure and low output.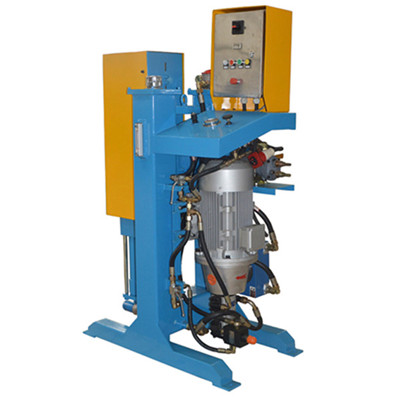 We also have other grout pump for sale: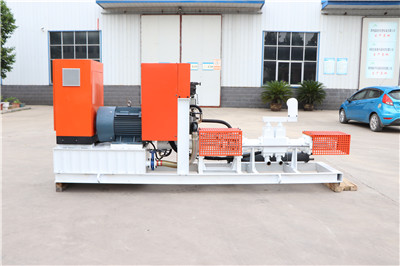 double plunger hydraulic grout pump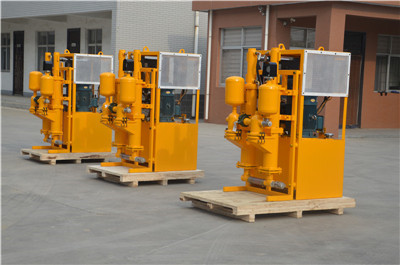 If you want to know about grout pump price, please contact us via sending us an email. Our email: sales@leadcrete.com.