Grout mixer for sale in Singapore
2018-09-11 16:35:41
Leadcrete has manufactured the world's largest selection of grouting equipment, consisting of the: Grout mixer; Grout mixer and agitator; Grout pump; Grout plant (mixer, agitator and pump all in one). Mixer volume from 100L up to 850L are avaiable for your option.
The colloidal grout mixer Singapore is equipped with a high speed centrifugal diffuser-type pump that disperses the water and cement material down to its smallest size to achieve complete particle wetting. The rugged steel frame stands up to the toughest conditions on the job site. Operator controls are centrally located for efficient production. All components are easily accessible for operating, cleaning and maintenance.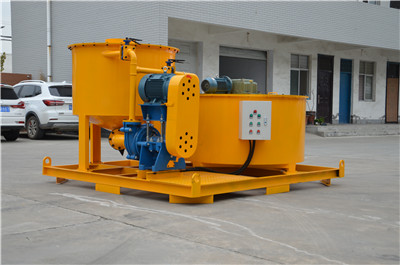 LMA850-1500E electric motor grout mixer and agitator is customize grouting machine for one of our Singapore clients. Grout mixer volume is 850L, agitator volume is 1500L. It is a large grout mixer for sale we produced now. This grout mixer in Singapore is designed to provide a continuous mixing operation. Widely used in post tensioning, tunnels, shafts and mining projects.
The grout mixer in Singapore clients are also very professional in this grouting projects. They use this grout mixer matched with other grouting equipment, to complete a grouting system. Clients has their own design for the cement grouting mixer and agitator, with the water tank. So they provide the drawing of the machine they prefer. And has a strict size request, also urgently delivery time request.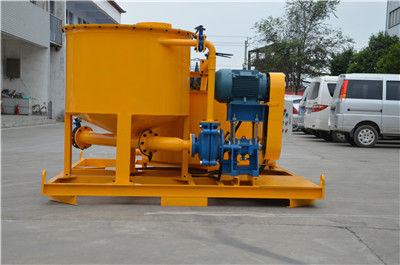 Since they need the machine urgently, while if all produced based on the drawing will takes much time. Small changes on pump connection is done to save much time. Clients' drawing using the direct connection, after communicate and receive the approving. We using the belt connection. Whole machine size do not changed.
The unique grout mixer for sale design, so mixing action allows rapid mixing and pumping of neat cement grouts with water/cement ratios as low as 0.36:1 without additives, or lower with plasticisers or super plasticisers. The mixers are also very efficient at mixing bentonite and other clay products as the process accelerates hydration and makes a more stable product.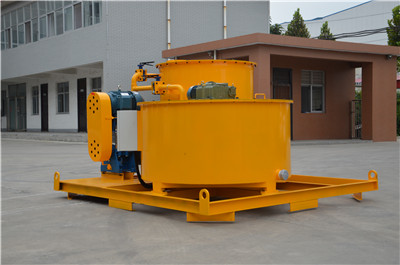 Focus on grouting equipment, customers secure advantages about the machine and the service:
1. Individual and cost-effective system configuration.
2. Competent advice and high flexibility grouting mixer and agitator
3. Little wear and tear and low maintenance costs, just the sealing, and the impeller belongs to the wear parts. If well use, could be changed half year.
4. High-quality and user-friendly products, your well trust partner and supplier.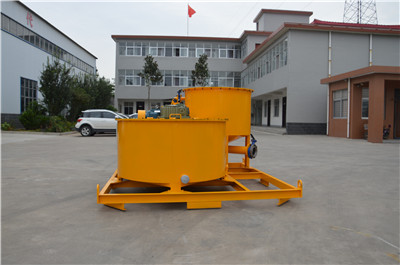 Here in the market, also has slow mixing type grout mixer. While they also said that high speed grout mixer. When choosing the grout mixer for sale, please check the mixing speed of the grout mixer in Singapore. Usually for the high shear high speed grout mixer, the mixing speed is about 1450rpm or 1500rpm. This is a very fast speed. So mixing time just about 1-2 minutes. Time saving, and ensure a continue grouting projects done.
Focus, professioanl in grouting equipment, your trustworthy partner. For more details about grout mixer for sale in Singapore please email us: sales@leadcrete.com