Spray on grass seed hydroseeding machine
2018-03-29 10:36:06
The seed hydroseeding machine takes water as the carrier, and diesel engine as the power. It can mix and stir the soil, water, grass seed, flowers seed, trees seeds and other seeds with fertilizers, polymer binders, and water retaining agents at one time. In particular, seed spray hydroseeding machine is a professional equipment that can be blended with a large amount of sawdust, paper fiber, cotton fiber, orange straw, yellow loam, red loam soil, sandy loam soil, clay, and some strong wind-encrusted soils.

Through hydroseeding machine, planted soil, green grass seed, water retention agent, adhesives, fertilizers, etc., mixed with water in the mixing vessel will form a gel-like slurry, sprayed by a pressure pump. Because the mixed slurry contains water-retaining materials, sticky materials, and various nutrients, the source of water and other nutrients needed for plant growth, and at the same time the rain erosion is effectively prevented from damaging the sprayed and broadcasted material, so the plants can be healthily and quickly growing up.

Application scope of spray on grass seed hydroseeding machine:
1. High-speed public (iron) roadside slope greening;
2. Greening of the mountain surface of the wound;
3. Landless cover of landfills;
4. Mine rehabilitation;
5. Desertification greening;
6. Protection of embankments;
7. Greening of large-scale green space reconstruction projects.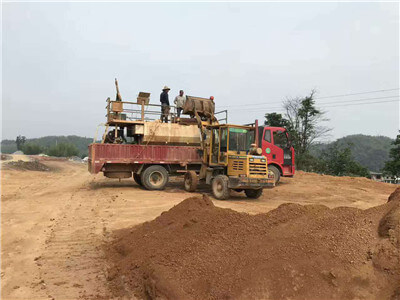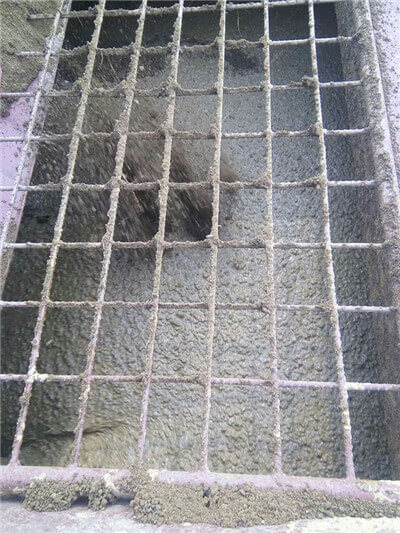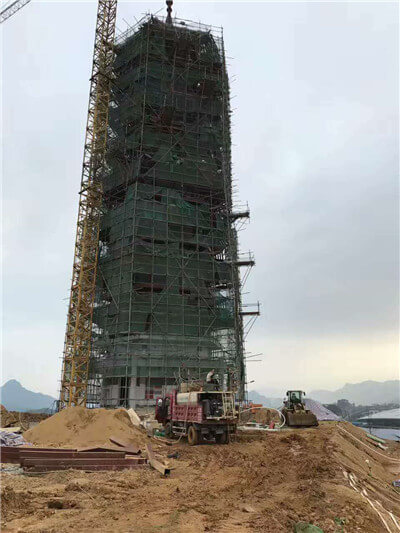 The grass seed hydroseeding machine is perfect for the mid-size hydroseeding projects on large residential and commercial properties, apartment and condominium complexes, office complexes, industrial parks and more.

Grass seed hydroseeding machine performance characteristics:
1. Suitable for covering three-dimensional nets and barbed wire;
2. Reduce fiber consumption, greatly reduce construction costs, highly speed up construction and effectively increase the germination rate and survival rate of grass seeds;
3. The hydroseeder machine is small and exquisite, easy to move, suitable for low slope spraying;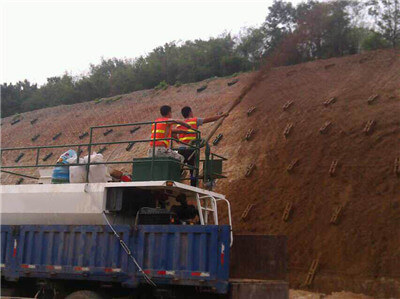 Small tips for the seed hydroseeding machine during the working:
1. According to the different proportion of the conveyed material, there may be a difference in the conveying distance.
2. Proposed ratio of ingredients: water: soil: rice husks, etc., sprayed substrate=1:1-1.5:0.5 (where the proportion of soil is measured on the basis of sandy soil, the clay needs to be appropriately reduced according to specific conditions).
3. Production time for hydroseeders for sale is usually about 7-10 working days by us.
4. In order to keep contents mixed inside the tank, the hydroseeder is designed to use mechanical agitation from paddles from the pump that sprays the tank's contents.

Want a high performance spray on grass seed hydroseeding machine, please email us. Series of mechanically agitated hydro seeding systems. With the industry's steel tank equipped units clean up and maintenance simple and fast.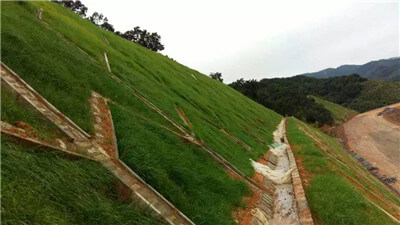 Innovative solutions for ground and soil management. As a professional factory in the design and manufacture of innovative, quality equipment for the green industry, Leadcrete is your best choice for greening. Email us: sales@leadcrete.com for more information about the high quality spray on grass seed hydroseeding machine. You will be replied within 24 hours. professional suggestion about the model choose and date confirm order will be given.