Double piston mortar pump for sale
2018-03-27 10:09:13
This double piston mortar pump uses cam-type transmission, piston structure automatic pressure control settings, flow rate. Horizontal bar double action, piston reciprocating once, can achieve two liquid suction row. Hydraulically driven, stable performance, reliable operation, high pressure, simple operation. The non-contact commutation structure effectively reduces the failure rate and machine noise, and also applies to workplaces with special requirement.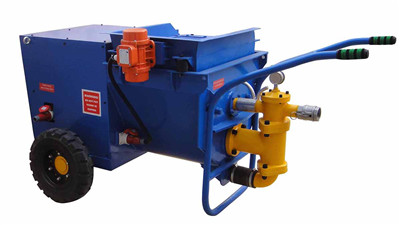 Such as the transport of acid and alkaline liquid cargo slurry; smelting industry, a variety of corrosive pulp; sulfuric acid industry, all kinds of dilute acid; various types of environmental protection industry, such as sewage. The
double piston mortar pump supplier
is both corrosion-resistant and wear-resistant, with a wide range of applications. Its characteristics are no pulse, high working pressure, large flow, high production efficiency, easy operation, safety and reliability. It is easier to maintain, compact and flexible.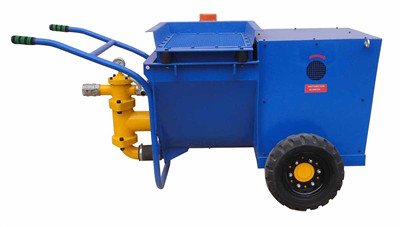 The
double piston mortar pump for sale
compensates for the characteristics that the traditional conveying pump can not deliver mortar, and is widely used in high-rise building mortar transportation, reservoirs, hydropower stations, various pressure grouting in the port, foundation treatment, reinforcement of the weak foundation grouting, tunnels, subways, mine construction Middle backfill grouted bolt support. We are a
double piston mortar pump manufacture
, more information you need, please contact us anytime.