China foam concrete pump for sale
2018-09-16 09:18:35
Foam concrete pump is a device that can make a foaming solution of a certain concentration of a foaming agent into foams. The foaming agent itself does not automatically produce foams; it must pass the mechanical action of the foam concrete pump to become foams.
The foam concrete pump and the foaming agent are a technical system that cooperate with each other and cannot function alone. No one can do without it. Between the two, we can't say who is the main, who is not the main, and its role is quite. Without a foaming agent, the foam concrete pump will not come out of the foam and lose its value. Similarly, without the foam concrete pump, the foaming agent is no better, it cannot be foams, and its use is lost.
China foam concrete pump is composed of four parts: feeding system, foaming system, mixing system and pumping system, and every part can be linked to realize the continuous work.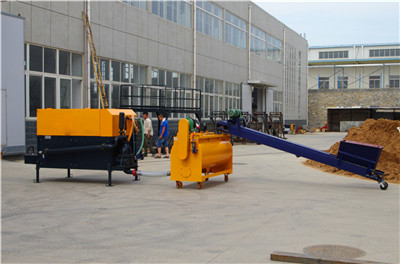 China foam concrete machines is divided into two types: one type is based on hose pump, which can pump closer horizontal distance and vertical distance; the other type is based on hydraulic pump, which can pump farther horizontal distance and vertical distance.
China foam concrete pump has many famous features:
1. Compact structure, easy to operate; with wheels, easy to move.
2. Feeding, foaming, mixing and pumping system assemble as a whole, convenient to use.
3. Centralized control system, time-saving and labor- saving.
4. With automatic lubrication system to increase equipment life.
5. The mixing blade is provided with a rubber sheet to minimize the mortar adhering to the inner wall of the mixing drum, and the mixing is more uniform.
6. It has the continuous feeding system and water supply system, with high pumping height and low power cost.
China foam concrete pump also has more advantages:
1. Frequency converter: Adopts frequency converter technology, can exactly adjust the density of the foam cement.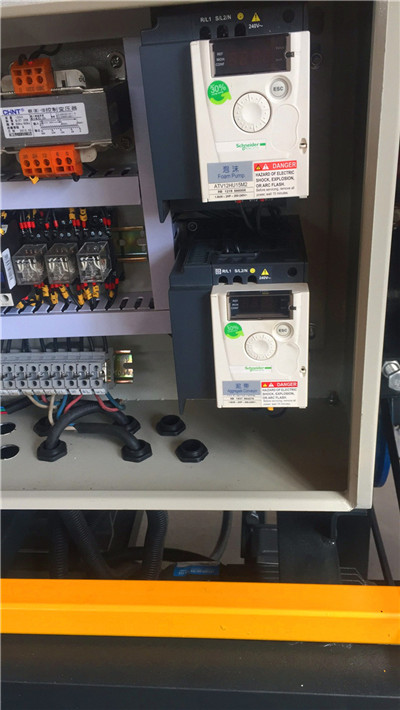 2. Static mixer: Reduce the ratio of foam loss and guarantee the quality of the foam concrete.
3. Hose pump: Has a longer service life, compared with screw pump and piston pump, the hose pump has almost no damage to the performance of foamed concrete.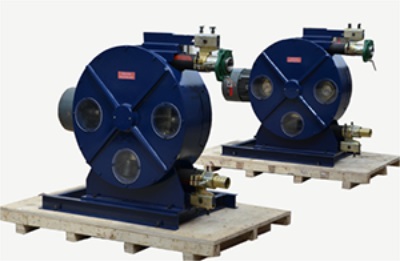 4. Screw conveyor: Easy to load, time-saving and labor-saving.
5. Dust cover: Protect working people from dust, keep healthy.
The foam concrete pump is used to produce foam concrete and foam concrete products, details as following:
1. External wall thermal insulation.
2. Thermal insulation roofing.
3. Thermal flooring.
4. Upstanding beam foundation ditches filling.
5. Sound insulation and fire protection walls.
6. Playground and track construction.
7. Sound insulation layer, tunnel lining filling.
8. Cellar, basement and arch filling.
9. Sewers and Drains filling.
10. Horizontal floor heightening.
11. Water tank and fuel tank building.
12. Platform filling and mending.
13. Garden and rockeries.
14. Foam concrete block.
15. Foamed concrete precast, hollow wallboard casting.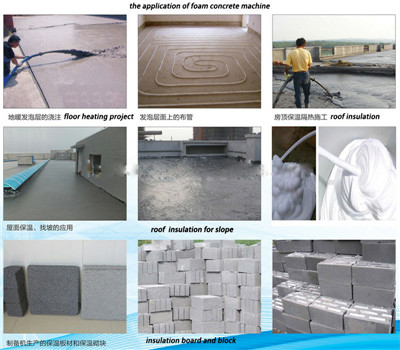 Foam concrete products have more good performances, such as, lightweight, waterproof, sound reduction, low cost, etc. Due to its good performances, it becomes more and more popular all over the world.