Small diesel concrete grout pump function
2018-11-26 14:56:53
The function of the concrete secondary construction small concrete pump:
1. The special pouring pump for secondary structure fine stone mortar can realize the transportation of fine stone concrete and mortar for long-distance high-rise buildings.
2. Electrical components such as contactors and push button switches are reliable in operation, and the electrical box is equipped with a remote control switch for easy operation.
3. The main sealing parts are made of high quality seals to prevent internal and external leakage of the hydraulic system.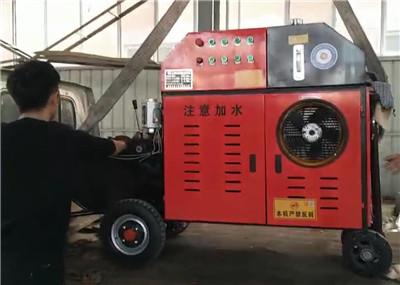 4. The centralized lubrication system is automatically controlled by the program to start and stop and run time, effectively extending the service life of the rotating parts.
5. The distribution valve adopts advanced S-tube valve, which has good sealing performance and simple and reliable structure. The eye plate and the floating cutting ring are made of hard alloy, which has good wear resistance, long service life and convenient replacement. The cutting ring adopts an automatic compensation gap structure.
6. The control mode uses electro-hydraulic control, with perfect electro-hydraulic overload protection and instrument display system; it has anti-pump operation function, easy to eliminate blockage fault; pumping speed can be adjusted to meet various working conditions.