New compact grout plant for mining
2018-07-12 19:47:24
LGP800/1200/200PI-D new compact grout plant is a newly designed diesel engine power grout station. Grout mixer volume is 800L. Grout agitator volume is 1200L. This grout mixer and grout agitator volume are very large, suitable for the working site needs a very large grout flow. All components are functionally arranged and easily to use. Operator controls are centrally located for efficient production. All components are easy accessible for operating, cleaning, and maintenance. A central lifting point, it also has forklift position. This makes loading and unloading extremely easy.

LGP800/1200/200PI-D grout plant for mining is suitable for any grouting work such as tie back anchors, mining, contact grouting, etc. Due to the outstanding mixing effect of the high shear colloidal mixer, the mixing speed is very fast, time-saving and labor saving.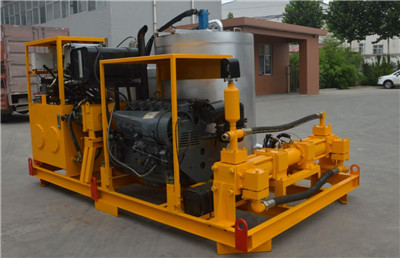 This newly designed compact grout plant is suitable for all grouting applications with cement and ultra fine cement, also suitable for bentonite grouting. For micro tunnelling, mining, pipe jacking and directional drilling projects that needs grouting.

Space saving, and suitable for where the working site is narrow, and central lifting position. For this compact grout plant for mining, it uses 6-cylinder air cooling diesel engine. Deutz technology, high quality with a longer working life, also users' could get the service in a local place. The spare parts are easy to get.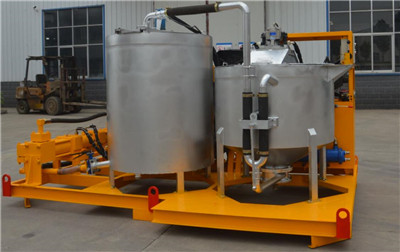 For the LGP800/1200/200PI-D grout plant for mining, air cooling and water cooling for the hydraulic system could be used for one or both used on the machine. This could ensure the machine is working in a best suitable temperature.

For the LGP800/1200/200PI-D new compact grout plant, it uses an electro-hydraulic directional control valve, it is very steady and precise. Not all company will choose this valve. While we use this for your grouting plant.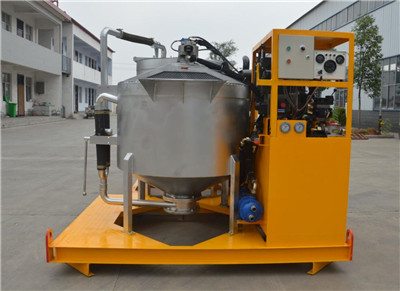 The grout mixer and agitator material of this compact grouting injection plant is stainless steel. A higher quality for the grouting system. Of course, if you want the steel one, it could be also produced according to your request.

The pump of the new compact grout plant for mining use a double-cylinder and single acting grouting pump: grouting continuous and pulse small. Also, grout pump flow and grout pump pressure are all step-less adjustable.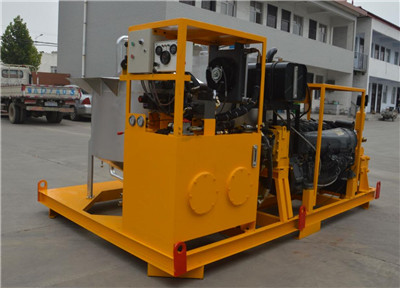 Compact grout plant for mining units
are compact and powerful injection units for the production of cement suspensions for injections in anchor holes, mining, etc. The simple design ensures trouble-free and low-maintenance operation. Colloidal grout mixer / pump units could be used for tunnels, mining, dam foundations, soil permeation, soil & rock grouting, microfine cements, waterproofing, penetration grouting, soil anchors, soil nails, rock bolts, pile encasements, and post tensioning.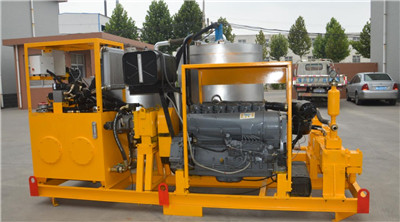 Lead Equipment has been providing ground engineering equipment to the mining, construction and tunneling industries for many years. Some of our engineers are in this filed for more than 20 years.
Grout mixer and agitator, grout pump and grout station
are our world famous products. Lead Equipment designs and builds complete plants to suit the specific requirements of the contractor. For more information about new compact grout plant for mining, please email us: sales@leadcrete.com