China colloidal grout mixer factory
2018-05-03 18:12:56
High speed high shear colloidal grout mixer is widely used for ground and underground engineering construction, such as roads, railways, hydropower, construction, and mines.

China colloidal grout mixer has the advantage of better price than the one produced in USA and European. A lower cost reason is mainly because of the labor cost is cheaper. Colloidal grout mixer can quickly mix water, cement and other media into a uniform slurry. Then the well mixed uniform slurry convey to the external equipment for grouting. Cement grout mixer can realize the continuous mixing operation. Compared with the tranditional cement mixer machine, it has the advantages of high mixing speed and evenly stirring.

Zhengzhou Lead Equipment Co., Ltd. is the professional colloidal grout mixer factory. Mixer volume produced now including 100L, 200L, 250L, 300L, 400L, 500L and 750, etc. The grouting mixer technology is already mature here in China, especially quite mature here in our company. We brings and introduces the high shear colloidal technolgy, so users do not need to worry about the quality and stablity.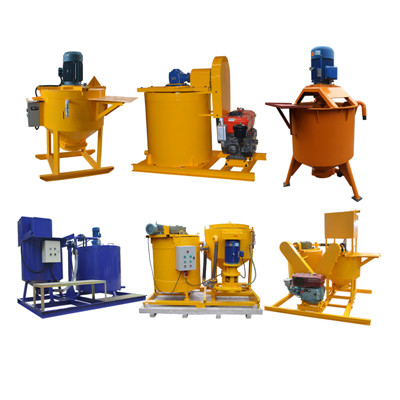 LM100E mini grout mixer is the newly designed one. 100L mixer volume, it is suitable for small working site projects. No wear parts, low maintenance costs.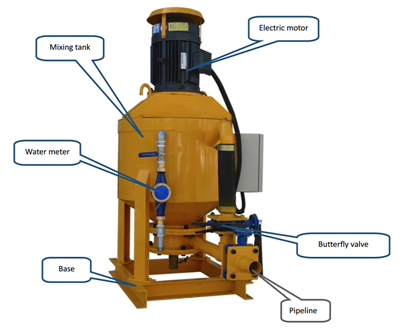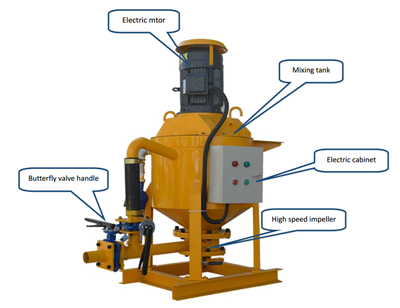 Now colloidal grout mixer made in China means a higher cost performance, a lower cost than European products, and same quality as them. For more details about china colloidal grout mixer factory, please email us: sales@leadcrete.com