What are the performance characteristics of foam concrete?
2018-05-21 11:39:57
Foam concrete manufacturers in the production, mainly through the foaming system of the foaming machine, the foaming agent is fully foamed mechanically, and the foam and cement slurry evenly mixed, foam concrete forms.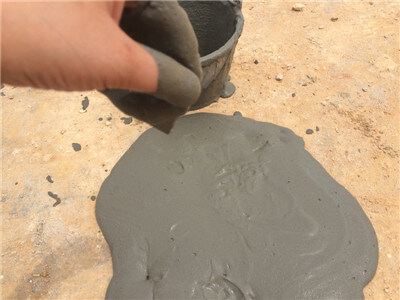 The performance characteristics of the foam concrete as following:
First, the density of the foam concrete is small and lightweight, and its use in construction projects has significant economic benefits. Second, because foam concrete contains a large number of small closed pores, it has good thermal performance, that is to say, good thermal insulation performance, which is not available in ordinary concrete. Third, it is an inorganic material that does not burn and has good fire resistance. It can be used on buildings to increase the fire performance of buildings. Fourth, its porosity allows it to have a low elastic modulus so that it has a good absorption and dispersion effect on impact loads. Fifth, the cast-in-situ foam concrete has low water absorption, relatively independent closed foam and good integrity, making it have a certain waterproof performance.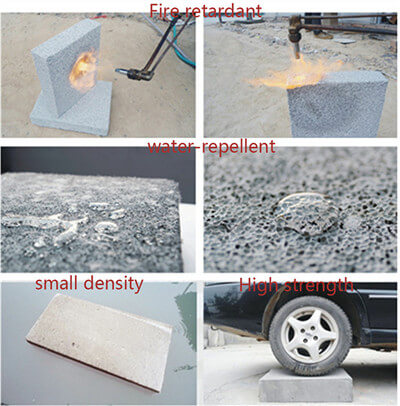 Besides, the raw materials needed for foam concrete are cement and foaming agents, and most of the foaming agents are close to neutral, and do not contain harmful substances, such as benzene and formaldehyde, thus avoiding environmental pollution and hidden fire hazards.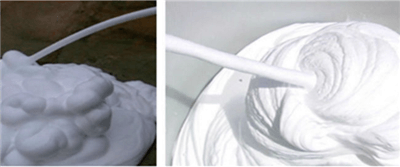 Using foam concrete device to manufacture the foam concrete is very easy and convenient, because all parts in one, including the feeding, mixing, foaming and pumping system. The foam concrete device is easy to run, time and labor saving and low cost. More importantly,the foam concrete machine adopts the most suitable hose pump to convey the foam concrete , almost no damage to the foam, so the performance of the foam concrete will be better.