Cement grouting injection pump for sale
2021-05-13 18:47:57
Cement grouting injection pump for sale
The cement grouting injection pump for sale is an important part of the cement slurry structure. The performance and quality of cement grouting injection pump plays a decisive role in the safety, quality and efficiency of cement slurry projects. The cement grouting injection pump for sale has the advantages of low energy consumption, low vibration, low noise, small size, high efficiency, stable and reliable performance, convenient pressure and flow control, and long service life.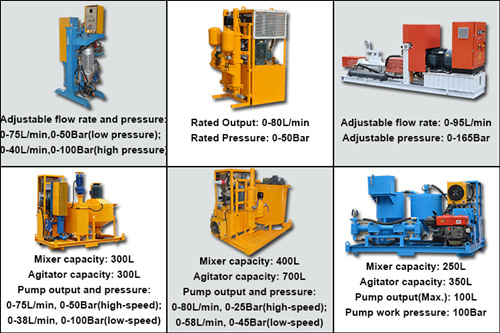 The grouting injection pump for sale has the following functions:
1. Environmental protection: excellent mechanical properties, no noise, no pollution.
2. Portable: small size, light weight, easy to carry and easy to operate.
3. High efficiency: With advanced technology, time-saving, labor-saving and efficient functions,
4. Safety: reliable technology, reasonable structure and safe use.
5. Continuous pressure: continuous high pressure can effectively block the micro gaps and capillary fillers in the concrete structure.
6. Non-destructive structure: Connect the grouting nozzle directly to the concrete crack used for grouting, without choosing grooves or pipes to avoid damage to the structure.
7. Leakage and blockage: In case of leaks in various gaps, honeycomb leaks, groundwater spouts, water can be brought directly to the grouting to prevent leakage. Grouting can be effectively injected into deep cracks.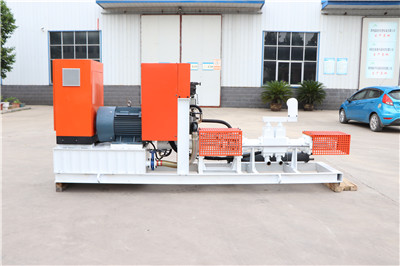 Application of the grouting pump for sale:
1. Sealing and sealing of cracks, expansion joints, construction joints, and structural joints in various buildings and underground concrete projects.
2. Plug and strengthen leaks in the drill wall of geological drilling projects.
3. The grouting of the main body of the dam of the reservoir and water conservancy project can prevent leakage and blockage and penetration of water tunnel cracks, and prevent the reinforcement of dam concrete cracks.
4. Prevent leaks, cracks and leaks in subways, tunnels, culverts, sewage treatment ponds, and concrete.
5. Basements, underground parking lots, underground passages, concrete cracks, water leakage.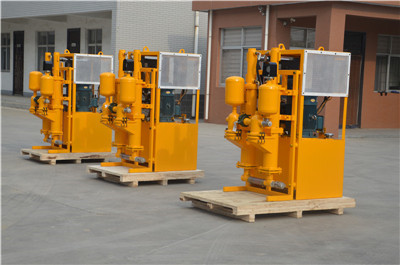 If you are interested in the cement grouting injection pump for sale, we can recommend the cement grouting injection pump for you. And maybe you can tell me what is the pressure and flow of the pump you need? We can also provide the grout mixer, grout mixing plant and other machine for your choosing, and if you are interested, please contact us! Email: sale@leadcrete.com.