How to control the pouring of lightweight foam concrete?

Although the lightweight foam concrete has good advantages, such as, lightweight, thermal insulation, sound proof, waterproof, earthquake resistance, etc. Lightweight foam concrete manufacturers remind us here that there are many points when pouring.
When pouring, for the casting layer adjacent to the upper and lower sides of the same section, it is necessary to wait until the lower casting layer has been hardened before pouring the upper layer, generally not less than 6 hours. When pouring, the pouring should be completed when the cement slurry is initially set, and the time interval should not exceed 3 hours at most.
During the casting process, minimize walking in the casting layer. Quality testing is performed at the end of the current casting layer casting. If there is a gravel cushion, the surface of the cushion should be covered and cast, and then the cloth should be laid to prevent the cloth from being pierced and damaged.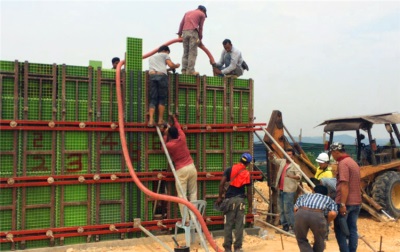 In addition, when the lightweight foam concrete is being poured, it is necessary to control the time to avoid affecting its pouring effect and quality of use.
There is a problem that how to make the lightweight foam concrete. By manpower is very tired and slow, so we need the foam concrete machine.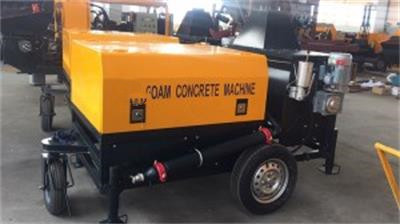 Foam concrete specially made by foam concrete mixer is a kind of advanced lightweight and insulated material. And this material has a great number of closed pores. With the help of foaming system of foaming machine, foam agent can foam fully and mechanically. Then foam and cement paste are mixed evenly. Next, the mixture will be out from pumping system to cast-in-place construction or form mold. After natural conservation, lightweight foam concrete forms.