Hydroseeder application
Hydroseeder is driven by single diesel engine, electronic control, easily operation. It's a better way to install residential and commercial lawns -- hydroseeder.
Hydroseeding equipment is especially suitable for outdoor conditions, applicable to all kinds of rock slope, hard soil, poor soil, acidic soil, arid zones, clay soil and coastal dam etc.

LHS hydroseeder machine is ideal equipment for ground & soil management, could be used for: Seeding, Erosion control, Dust control, Landfill cover, Landscaping, Golf courses, Turf, Land restoration, Roadside construction, Pipelines, Mine and oilfield reclamation, Fire suppression, Forest fire recovery, Remote Watering, Fertilizing.

The keys to successful hydroseeding are three ways:
The first key is the proper formulation of the slurry mixture, which includes fertilizers, soil builders, native seed, tackifiers and organic materials. Correctly blended the mixture will encourage faster seed establishment, improve seed stress tolerance and protect the seed from sunlight, wind and erosion.
The second key is the proper application of the prescribed slurry mixture. You can have the perfect slurry mixture but if it is not properly applied, either applicator or equipment fault, the results will not be satisfactory.
The third key is the right hydro mulche, which reduce the workload and saving cost.
We are a professional manufacturer of hydroseeder machine, now we have 3000L, 6000L, 8000L, 15000L hydroseeder machine for choose, we also can customize hydroseeder machine according to customer requirements.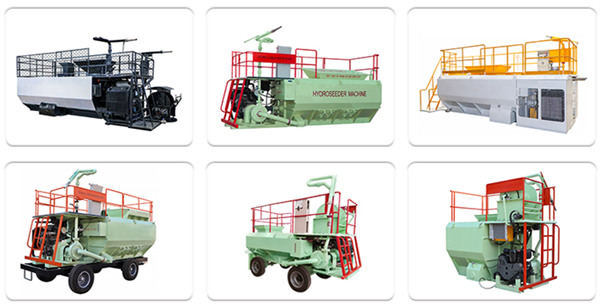 For more information of hydroseeder machine, please contact us. Email: sales@leadcrete.com.

In order to confirm which type hydroseeder machine suitable for your job, could you please help us to confirm the following information:
1. What's the project you will use the machine do? for slope greening or playground greening or other?
2. What's the mixing tank capacity you need, 3000L, 6000L, 8000L, 13000L, 15000L or bigger or smaller?
3. About the engine, do you need Chinese brand engine or Cummins engine?
4. May I know your email or telephone number or other online talking way? So we could talk about the goods more freely!
Suitable type and the best price of hydroseeder machine will be offered to you once get your confirmation. Thank you.